How Long Does A Composite Deck Last
Many homeowners like completing projects that can enhance their living style and curb appeal. A great way to do this is by expanding your outdoor living space with a deck. Unfortunately, there comes a time when you as the homeowner have to decide what you can and cannot afford. When it comes to decking, you have an option to choose between a variety of materials. Always remember that all materials are not created equally. The idea that you get what you pay for is certainly true in all cases. Keep in mind that choosing between a composite deck or a treated wood deck can be difficult. In one case you are choosing a deck that lasts a long time with minimal maintenance. In the other case, you are choosing pressure-treated wood that is cheaper and requires more maintenance. How long does a composite deck last? Depending on the manufacturer, they can last from 20 to 25 years. In some cases longer.
Let's take a look below at what is involved with ensuring a composite deck last a long time.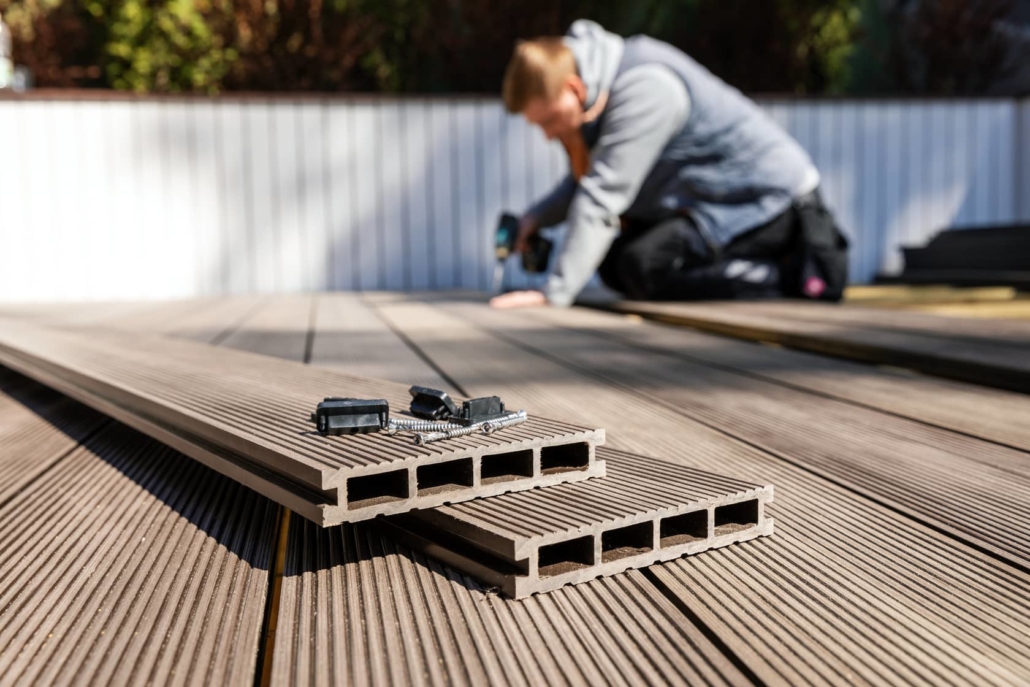 What Is A Composite Deck
The reason why composite decking is so desirable is its durability. The decking pieces are made of a mixture of plastic film and wood fibers. The reason for the durability is that the plastic film usually consists of polypropylene or polyethylene. This material does a great job of blending with the wood fibers and making the material stronger and more durable than your average 100% plastic.
Why Is It Better
Believe it or not, composite decking has many benefits. In most cases, homeowners consider the obvious, such as maintenance and repair. Luckily, there is more to the benefits of composite decking than just maintenance and repair. Let's take a look below at how composite decking is better than pressure-treated wood.
Molding or rotting – composite decking is impervious to mold. If it will not rot or break down due to mold. If mold becomes present, it can be washed off fairly easily.
Coloring – wood decks are known to need repeated staining in order to keep the wood looking brand new. On the other hand, a composite deck won't break down and become weathered to where its color fades. In fact, composite decks will continue to look brand new after 25 to 30 years.
Splinters – no one likes splinters. When wooden decks start to break down, the first thing that occurs is elevated wood chips. They often get into your skin and create an uncomfortable feeling. Most wooden deck boards will begin breaking apart after 10 years. This doesn't happen to composite deck boards.
Other Recommended Maintenance
Now that you have determined composite decking lasts a long time, it is time to read up on the installation process. When you are building a deck, whether it is elevated or not, you will use some concrete. Most of the time the concrete is used in the footings of the deck. Planning your project out is a good way to avoid the rains that could get in the way. Also, remember that not all concrete can be poured in the rain. In this case, you might be ok but read up on the needs of the project.
While you are outside and exploring your next best projects. Have your local home inspection team take a look at the foundation of your home. Before you go building a deck off your home, you will want to make sure the foundation is looking strong. If there are any cracks in the stucco or concrete block of the home, go ahead and make the repairs before building the deck.
Lastly, while you are working to upgrade your home value, have your local home inspection team also check your windows and entryways. This might be a great time to get a recommendation for a hurricane shutter installation company. Once your new decking project is complete, you can turn your attention toward hurricane shutters. This could save you money on insurance and bring added value to your home.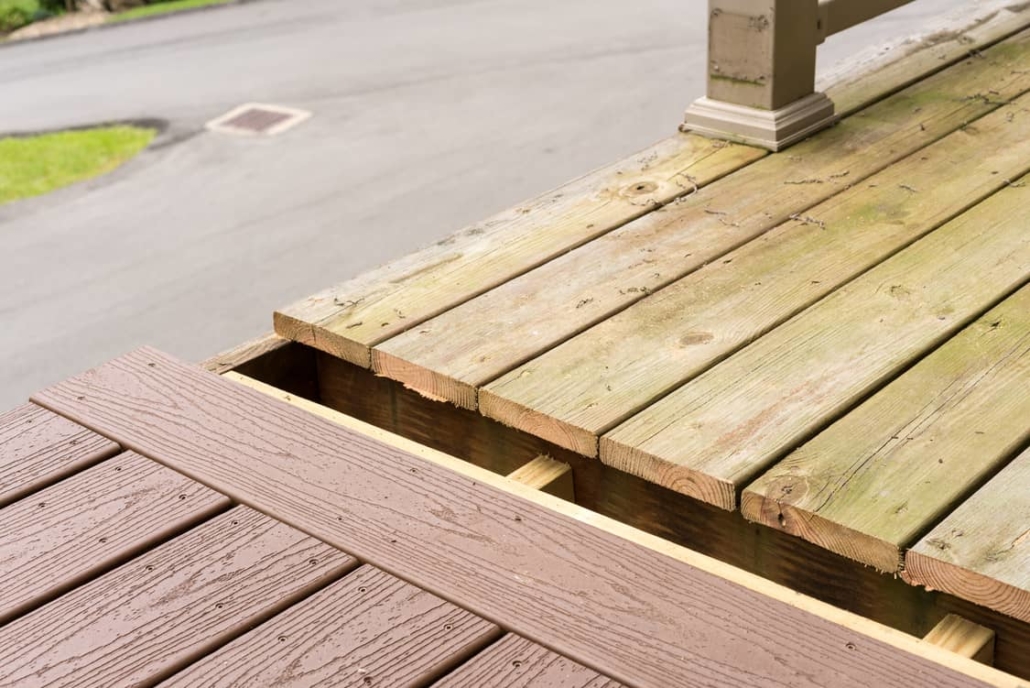 When Do I Call A Professional
Calling on a professional contractor to quote you on deck installations is key. Not only can they offer you the best materials and a price range for installation. They can also pull the permits necessary for a successful project. Always think about your time and money before you decide to complete a do-it-yourself project like a deck installation. Oftentimes you will need some equipment and tools to assist with the installation and these could run your costs higher. If you aren't sure that you have the right place to install the deck, reach out to your local home inspection team. They can determine if your deck placement will hurt your home's foundation or cause a flood issue down the road.
Conclusion
Purchasing a home and venturing down home improvement projects are always fun. Selecting the correct decking for your home's added curb appeal is not always the easiest. For a project that large, you should always consider the future of the investment. Settling for a project just because your budget is tight should not always be the case First find out what gives you a longer-lasting value. Then, save the money up to ensure that you can select the best materials for the project. If you aren't sure which contractor to use, call on your local home inspection team. They can inspect the outdoor landscaping of your home to determine where you are best to build a new outdoor living space, and refer you to a reputable contractor. Contact Inside and Out Property Inspectors in Jacksonville, FL, and surrounding areas to get your home inspection done today.
https://insideandoutpropertyinspectors.com/wp-content/uploads/2022/05/composite_decking_system_install_25.jpeg
1153
1784
BJ Johnson
https://d39oyu4lp7snwz.cloudfront.net/wp-content/uploads/sites/54/2019/08/31171419/io-favicon-300x300.png
BJ Johnson
2022-05-18 13:44:45
2022-05-18 13:44:50
How Long Does A Composite Deck Last