Why Is My Central Heater Blowing Cold Air
Imagine coming home from work and all you wanted to do was sit on the couch and cozy up to a good book. It is cold outside and getting out of the elements and getting warm has been your top priority. You click on your furnace and head for the couch. After reading through the first five pages of your favorite book, you begin to realize, the furnace is not working properly. No warm air is circulating through the vents. Instead, you reach for the vent and notice that cold air is blowing through your system! As if it wasn't already cold enough from the outside weather. Why is my central heater blowing cold air? The pilot light is out, your filter is dirty, or the thermostat isn't working.
Those are all possible reasons for cold air to be blowing through your central heater. Let's take a look below at some more details regarding why your central heater is blowing cold air.
What Is Central Heating
Simply put, central heating is the ability for your heating system that is associated with your HVAC unit to blow warm air throughout your entire home. Many homes that were built over fifty years ago were done so without any central heating or cooling elements.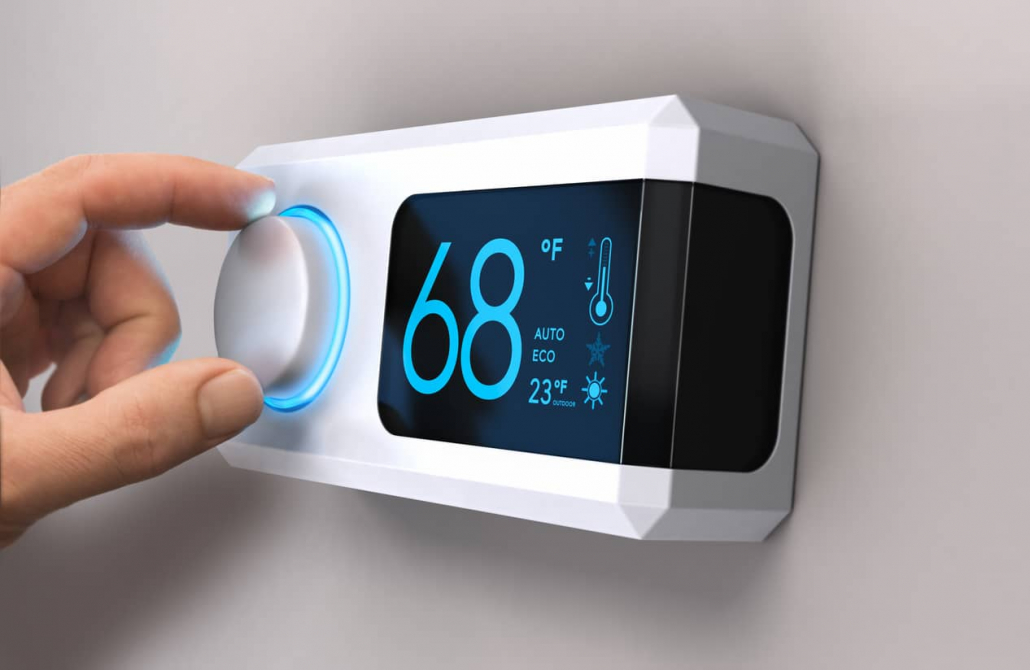 Why Does This Happen
Understanding how your central heat and central air work in your home is an important first step to understanding why your central heater could be blowing cold air. Let's look at a list of reasons as to how this might happen.
Thermostat Issues – anytime your thermostat is set incorrectly, it causes the furnace to blow cold air. Check the thermostat. Do not forget to switch your device to the heat position. Make sure that the unit is set on the "Auto" position and not the "On" position. This ensures that the fan isn't continuously running when the unit is off. Keeping the unit on "Auto" ensures the fan and the furnace come on at the same time. This saves money and stress as you worry about the heat in colder months.
Furnace Takes A While To Heat Up – keep in mind that just because you have turned the furnace on does not mean hot air blows out immediately. Just like any mechanical device, it takes time for your furnace to heat up. If you don't have warm air blowing through your vents after waiting 15 minutes, then you could have an issue.
Dirty Furnace Filter – a dirty air filter can stop the airflow over your furnace's heat exchanger. If this happens your emergency shut down switch will kick on and turn off the system. This prevents your system from over-heating and will not create heated air.
Pilot Light Is Out – if the pilot light is out on your gas furnace, there is nothing to heat the gas that is flowing through your heater. Most newer models do not require a pilot light. However, if you have a gas heater in your home, you will have a pilot light that will use natural gas supply or propane gas supply to warm your heating cycle.
Overheating – if your heating unit is overheating, there is a safety feature switch that shuts down your furnace and air conditioner. This is built-in to prevent fire, explosion, or even carbon monoxide gas exposure.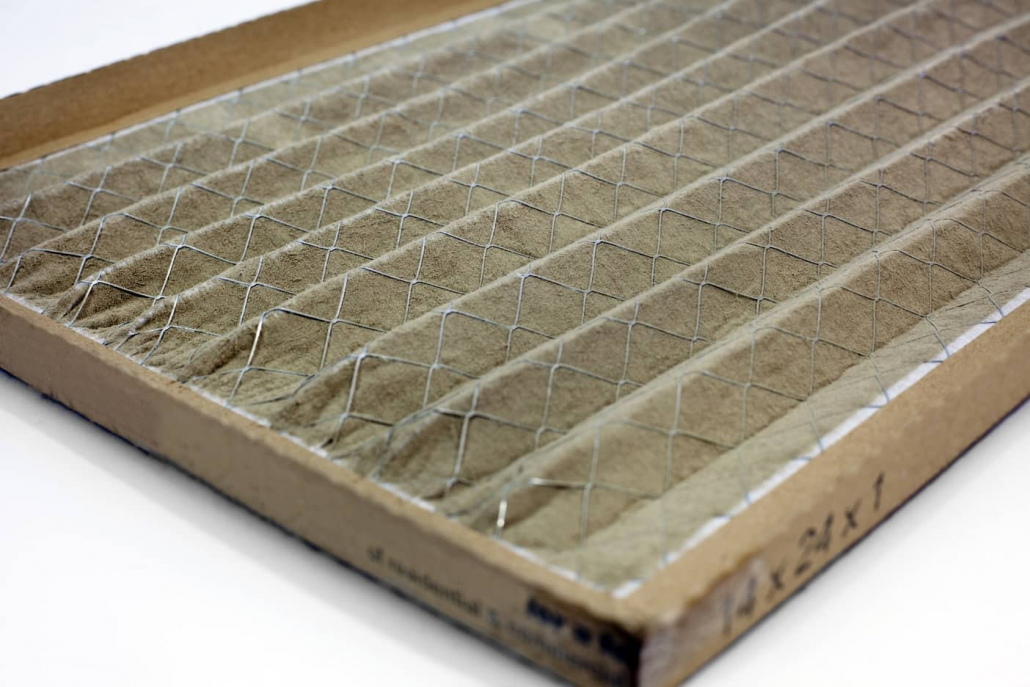 How Does It Overheat
Unfortunately, just about every electrical or mechanical invention has the potential to overheat. How they are built can determine if the damage is severe or if safety measures are installed to prevent damage. The three main reasons for a system to overheat are as follows:
Old Age – most furnaces last about 10 to 15 years. As the heating elements in your system get old, parts begin to decline in their performance. If you do not perform regular maintenance, your system will fail a lot faster.
Mechanical Fails – furnaces have many moving parts. Once they begin to malfunction, issues will arise. If your furnace isn't working properly, it will begin to blow cold air and start to overheat. The emergency switch will shut off the furnace to save it from further damage and destruction.
Dirt Build-up – if your filter gets clogged for any reason, the heater will blow cold air. A dirty filter prevents the air from passing over the heat exchanger. This can cause the system to overheat and start a shutdown.
What Does It Cost
Getting your furnace or any portion of your HVAC system repaired is never fun and never cheap. The national average for AC repair costs could range from $200 to $750. This varies based on labor and materials needed and whether the unit is under any warranty. Homes with multiple HVAC units could see their repairs go beyond $2,500. The average HVAC technician charges $90 to $150 per hour for labor on your central HVAC unit.
Other Recommended Maintenance
Spring is right around the corner so this is a great time to have maintenance done on the HVAC unit. You will want to do things such as clean around the unit, replace the filter, clean around the condensing unit, and clean the condensation line. Also, adjusting the thermostat is a good idea, depending on where you live.
Take a look around the HVAC unit and if there is water, there may be a few reasons for this. It can be there is a clogged condensate line, refrigerant is low, a drip pan is broken, dirty air filter, or broken condensate pump.
Finally, while the furnace is being inspected, make sure that the entire HVAC system is inspected and serviced. Check the HVAC system. This should be done twice a year. If you want to avoid any additional expensive repairs, stay on top of your maintenance recommendations. HVAC systems can give you 10-15 years of quality output. However, in Florida, the longevity of an HVAC system is decreased in coastal areas due to salty air.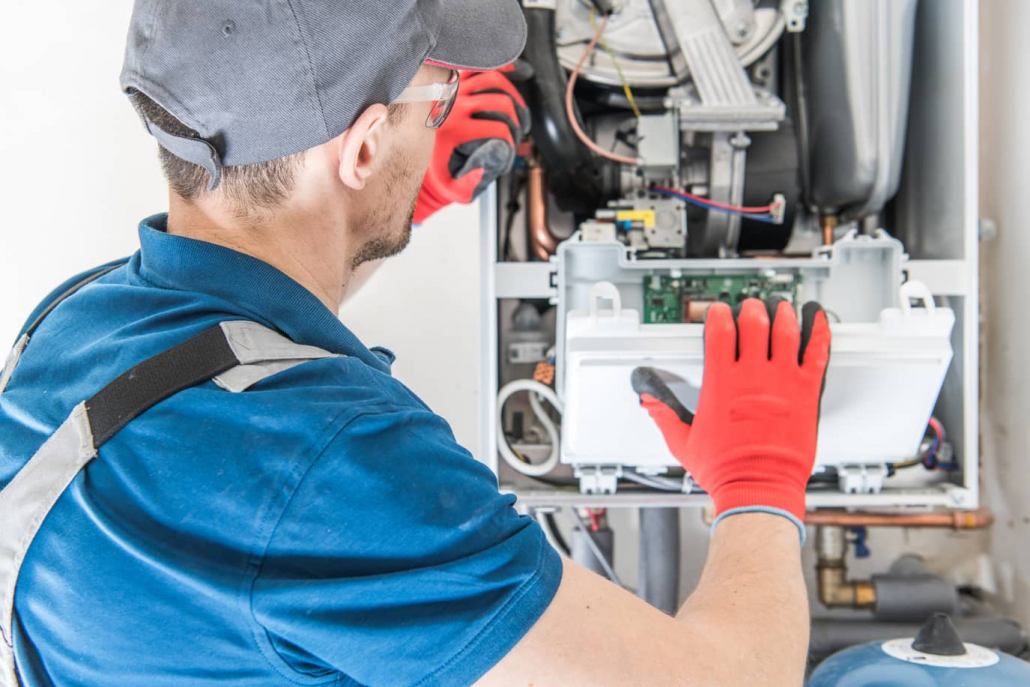 When Do I Call A Professional
Anytime you are experiencing issues with your HVAC system, it is best to call on a professional. Understanding the ways your system heats and cools your home can be difficult. There are so many working parts associated with your HVAC system. When areas of your system begin to malfunction, there are only a few ways a homeowner can troubleshoot the system. Otherwise, a professional HVAC company is necessary to ensure that all parts are working properly. It is also recommended that you call on your local home inspection team. Not only can they inspect your HVAC system, but they can inspect other areas of your home that could contribute to faulty HVAC operations.
Conclusion
Reaching out to your local HVAC service company as well as your local home inspection company allows you to ensure that any issues with your HVAC unit are taken care of. Aside from replacing your HVAC unit's filter in your air handler unit and checking to see if the pilot light is working on your furnace, there aren't too many other areas that you can manage as a homeowner. At this time, it is in your best interest to call on the professionals.
Not only can your local home inspection team complete a full home inspection, but they can also refer the most reputable HVAC service company in your area. This can save you time and money. You might end up with multiple projects that need completion and without the inspection, you would not otherwise be made aware of those additional projects. Contact Inside and Out Property Inspectors in Jacksonville, FL, and surrounding areas to get your home inspection done today.
https://insideandoutpropertyinspectors.com/wp-content/uploads/2022/03/central_heat_25.jpeg
917
1375
BJ Johnson
https://d39oyu4lp7snwz.cloudfront.net/wp-content/uploads/sites/54/2019/08/31171419/io-favicon-300x300.png
BJ Johnson
2022-03-14 19:46:41
2022-03-14 19:46:48
Why Is My Central Heater Blowing Cold Air