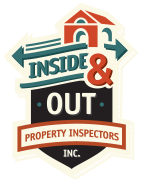 your home's foundation
begins with trust
Home Inspection Services in Jacksonville & St. Augustine
why get a home
Inspection
A home is probably the largest and most important investment your family will ever make. Protecting that investment is important, and it is an inexpensive way to learn the condition of your home. If you are planning to buy or sell a home, we recommend hiring a professional and certified home inspector to conduct the inspection. A good home inspection will identify any problems such as plumbing, wiring, heating & air conditioning, insulation, roof or structural issues with the home before you buy or sell.
Searching for your home can be an enjoyable experience, but before deciding on one in particular, make sure it's a worthwhile investment. Buying a home is a process that should be properly planned with seriously considerations.
When you are checking out a home, pay attention to the way it looks, smells, and feels. Anything that seems strange could be a potential red flag. And if there is noticeable damage that isn't a problem now, it could turn into a very expensive problem later. Things like roof damage or just an old or poorly maintained roof could lead to leaks, water damage, and mold. There may already be water damage in the home that you can't see visibly but there might be an odor that gives it away.
Problems with the roof, HVAC, electrical, and plumbing issues are something you want to know about before purchasing a property. Current issues with the property and potentially expensive repairs don't have to be a deal breaker. They can leverage your negotiating power and help you get a lower price for your home. Most home buyers agree that it's worth spending a few hundred on a home inspection to save a few thousand.
Home Inspection FAQs
How Much is a Home Inspection?
The cost of a home inspection depends on the size and age of the house, plus any add-ons like pools, external structures, etc. There are new inspectors who charge less but generally you can expect to pay about $350-500 for a basic home inspection, not including any add-ons.
Who Should Pay for a Home Inspection?
The buyer usually pays for a home inspection because it's part of the "due diligence" of buying a home. However, the buyer may be able to negotiate for the seller to cover some of the costs of the home inspection as part of the "seller concessions"
Is A Home Inspection Part Of Closing Costs?
Yes, closing costs are estimated by real estate agents and include every additional cost that goes along with buying a home. However, payment for the home inspection is due when it is done – not at closing.
Do Home Inspectors Check Appliances?
Yes, home inspectors check all of the major appliances and built-in appliances that will be sold with the home, such as water heaters, HVAC, washers, dryers, refrigerators, stoves, and ovens. Inspectors generally only check appliances for basic functionality.
Is A Home Inspection Required For A Mortgage?
No. Home inspections are optional and not required for a loan. Home appraisals, however, are mandatory. No bank or lender will give you any kind of loan without conducting an appraisal first.
How Long Does It Take To Get A Home Inspection?
Home inspections usually take about 3-4 hours depending on the size of the home. For larger homes, this process will take longer. With Inside & Out Property Inspectors, it only takes 1-2 hours because we do team inspections on site.
How Long Should it Take to Get a Home Inspection Report Back?
A home inspection report will be sent to you usually within 1-2 days after the inspection. The inspection report summarizes all of the major findings of the home inspection.
Are You Required to Have a Home Inspection?
No but it's always a good idea to get a home inspected before your buy it. Even if you feel confident about the condition of the home, a home inspector can find issues that you didn't notice. This may give you the ability to negotiate a lower price, which is well worth the cost of a home inspection.
Is a Home Inspection and Appraisal the Same Thing?
No. An appraisal is conducted by the bank and a home inspection is done by a privately contracted home inspector. An appraisal is required to get a loan, an inspection is not.
Can You Get An Appraisal Before A Home Inspection?
Yes, you can. However, you do have to pay for the appraisal so it is generally a good idea to have the inspection done first. That way, if you decide not to buy the home after the inspection (due to major issues found or other deal breakers) you won't have wasted the money on the appraisal to get the loan.
Certified Master Inspectors (CMIs) are the best inspectors in the world. CMI is a professional designation available to all qualifying inspectors who wish to become Board-Certified by the Master Inspector Certification Board.
All CMIs are experienced, dedicated to education, and have a proven record in the inspection industry.
THE INFO YOU NEED
AND SO MUCH MORE
When it's time for you to purchase a home, you'll want to make sure that you have all of the information you need to make the best decisions possible. At Inside & Out Property Inspectors Inc., not only do we provide you will every detail about the condition of the home, but we also offer our expert advice about maintaining the home so you can enjoy your investment for years to come. Please, don't hesitate to call us even after the inspection is over with any questions you may have.