How Long Does Stucco Take To Dry
Watching a house get built or remodeled can be rather exciting. As an outsider, you never really know how it is going to turn out. There are always a lot of questions such as, is the house going to be brick, wood shingles, vinyl siding, or stucco? Each style of the exterior gives each home a unique feel and look. Today, stucco appears to be the most popular choice for homeowners and builders. The material that is used is very strong and wind resistant. However, you will need to give it time to cure and settle. How long does stucco take to dry? Typically, it can take up to 90 days for all layers of stucco to finish drying.
Let's take a look below to understand more about stucco.
What Is Stucco
Stucco is a very common exterior material used on homes in Florida, Texas, and most southern states. Also, it is seen in the Northwest on many homes. Stucco is a mixture of aggregates, binding material like concrete, and water. Stucco is a popular choice because it can be painted. Also, it provides a very decorative look to the home, which increases the aesthetics. Having a home that has great curb appeal increases its value.
What Are The Stucco Layers
Homes that are built using a stucco exterior will have three layers of stucco on them. Let's take a look at what those layers are.
Scratch coat – the main layer of any stucco exterior.
Brown layer – this layer is the middle layer and goes on top of the scratch coat.
Stucco coat – the final layer of your stucco home. This layer can be painted or shaded to increase the home's curb appeal. All layers must be dry before painting the stucco coat.
The magic number of days for a stucco job to dry is 90. After the 90 day mark, you can pressure wash and clean the stucco, and then paint it.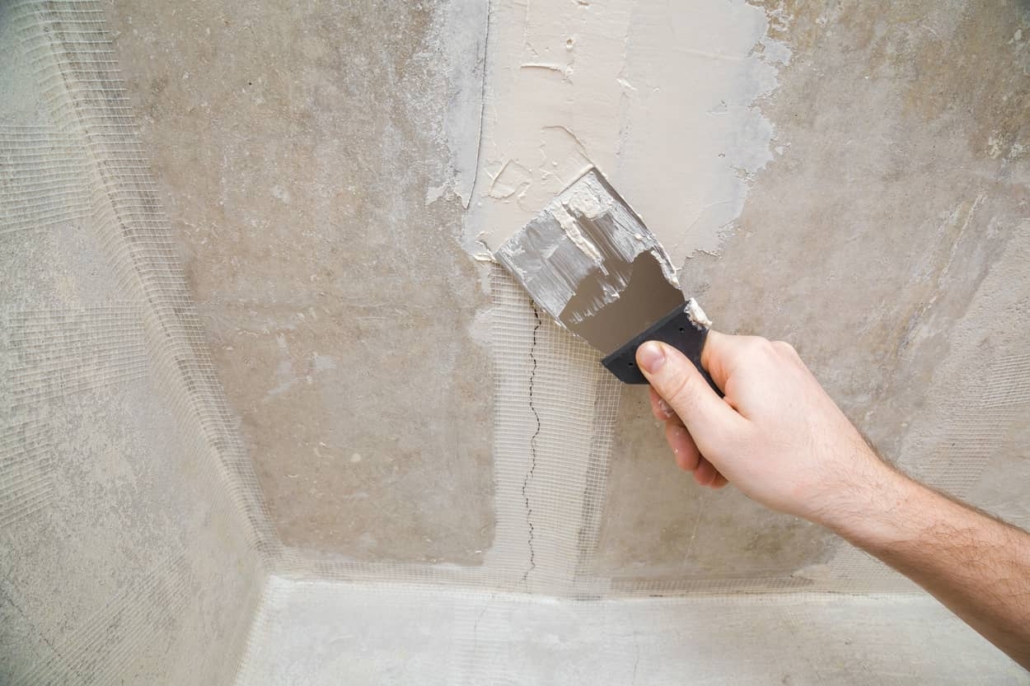 How Is The Drying Process Affected
Just like with any project, you need to keep an eye on the areas that could slow your project down. In some cases, environmental conditions can slow the drying process. Let's take a look below at what those effects might be.
Humidity – the higher the humidity levels, the longer it takes for the stucco surface to dry. Too much moisture in the air is not a good thing.
Outside Conditions – if the air is dry, it will pull water from the stucco. This will dry the three layers the fastest, however, it could lead to cracking and make the curing stucco fragile. When the temperatures are cool, damp, and a little cloudy the stucco dries right. If the base coat of the stucco is too damp due to continued rain, the stucco will not dry properly.
Brown coat – if the brown coat is not mixed properly, it could slow the drying process. The brown coat must be mixed properly with a specific amount of water.
Temperature – the best range of temperatures for the stucco to dry is between 40-49 degrees Fahrenheit. If your home is built in the summer or fall, the stucco will usually have the best drying conditions. The brown coat must be applied at the same temperatures as the other two coats in order to dry properly.
Judging the right weather conditions is never an easy task. As stucco absorbs the water and becomes wet stucco it creates a chemical bond. Depending on the time of day, the drying time could take a little longer.
How Much Does It Cost
The cost of a stucco replacement will vary based on how much square footage the exterior of the home is. The national average for stucco is $8 to $12 per square foot. This typically includes labor and materials. Also, in some instances, the cost differential is simply based on where you live. If the conditions are right and the job is easier to complete, the price will be a little lower. You can expect to pay around $10,000 or more for a new stucco job.
Other Recommended Maintenance
Now that you are up to speed with how long it takes stucco to dry, you can determine your next steps when finding cracks in your stucco. If there is a crack in your stucco it is fairly easy to repair. Any crack less than 1/8 in. in size, can be fixed with Quikrete or a repair kit from a local hardware store.
Next, there might come a time where you are fed up with your stucco. Maybe there are too many cracks and the repairs would cost a lot. In this case you have decided to go with a rather inexpensive replacement called vinyl siding. Before you go and hire a vinyl siding installation company, consult your local home inspection team to see if you can install vinyl siding over the stucco.
Lastly, while you are looking into stucco repairs, the cracks are likely the cause of a shift in your foundation. Now is a great time to determine how severe those foundation repairs are. It might be possible to stay in the home during foundation repairs. However, consult your structural engineer to ensure that your family stays safe.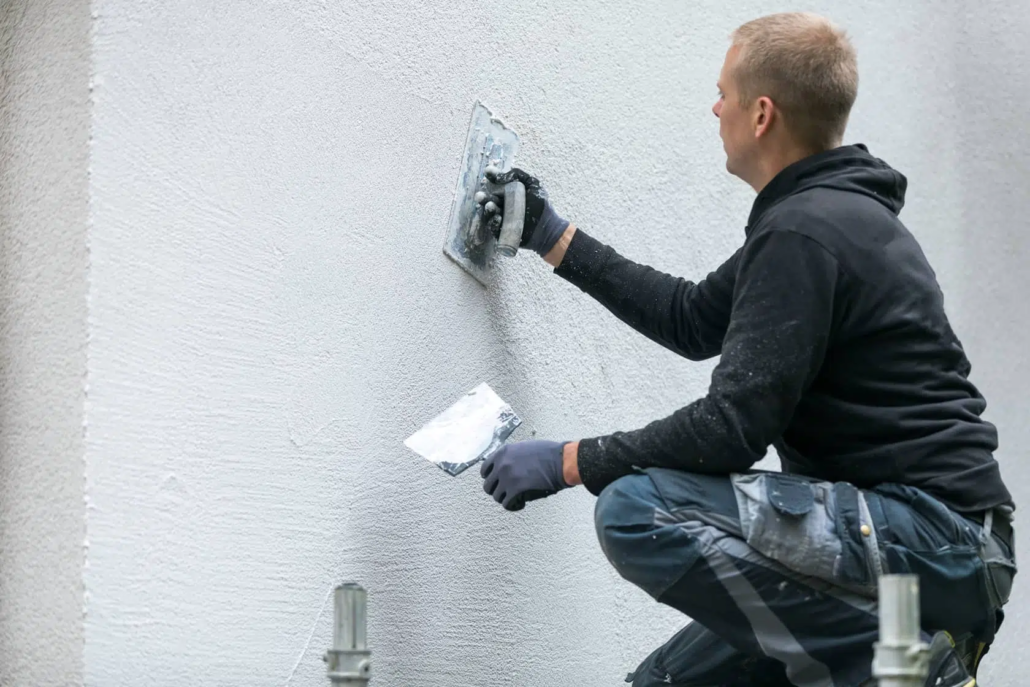 When Do I Call A Professional
Accomplishing a big project such as stuccoing your home is definitely something that should be left to the professionals. There are too many outlying factors that could slow down a do-it-yourself project. This could end up costing you a lot more money. If you aren't sure who to call or if you need stucco replaced, call on your local home inspection team. They can come out and inspect the exterior of the home. Additionally, they can recommend a reputable stucco contractor.
Conclusion
When it comes to an important job like stucco, you want to ensure that you hire a licensed building contractor who has experience with stucco. Also, it is important to take your time with the project as it takes 90 days for the stucco to cure completely. Reach out to your local home inspection team so that they can help determine the extent of your stucco needs. Contact Inside and Out Property Inspectors in Jacksonville, FL, and surrounding areas to get your home inspection done today.
https://insideandoutpropertyinspectors.com/wp-content/uploads/2022/12/Stucco_a_new_home_25.jpeg
745
1125
BJ Johnson
https://d39oyu4lp7snwz.cloudfront.net/wp-content/uploads/sites/54/2019/08/31171419/io-favicon-300x300.png
BJ Johnson
2022-12-07 14:32:16
2022-12-07 14:32:17
How Long Does Stucco Take To Dry