Is It Worth Replacing Windows Before Selling A House?
When it comes to selling a home every homeowner wants to get the most money out of their investment. In some cases, there can be a huge upside when the windows are brand new. The words "brand new" give the buyer a sense of excitement about their new home purchase. Anytime that you can provide the potential buyer with the idea that one less project is needed makes the home buyer happy. Is it worth replacing windows before selling a house? Not necessarily. It is recommended that you update the weather stripping and caulking.
Let's take a look below at when and why you should replace the windows in your home.
What Are The Various Types Of Windows?
When it comes to selecting new windows for your home the choices are abundant. Depending on the style of your home will determine the style of the windows that you select. In some cases, you can have a structural architect look into completely changing some of your windows looks. Let's take a look below at what the nine most popular windows are.
Picture – These are large windows that have little functionality. They are energy-efficient due to the fact that they are completely sealed shut. This provides higher energy cost savings.
Hopper – These windows are found mostly in basements and bathrooms. They are small and compact, for low-level spaces. Typically they are crank, push-open, or tip-down style windows.
Double-hung – these windows are two in one. They both slide up and down within the frame. This provides increased airflow to any room. Also, they are easier to clean on the inside and outside.
Single-hung – With these windows, only the bottom window moves up and down. This will increase energy efficiency as the top window is sealed.
Bay – These windows are large and centrally fixed. On each side, there are smaller angled windows. This provides more interior room space and will increase the home's curb appeal.
Bow – More interior room space and a panoramic view. Bow windows are 4 or more windows that are in a curved framing.
Casement – These are most often the windows installed in contemporary and traditional-style homes. They are poor at providing wind protection. Their seals provide great energy efficiency. Also, they are crank-style window that swings outward from the hinges.
Slider – These windows are two or more panels that slide left or right to open. Additionally, they provide great views and great air circulation and ventilation for the home.
Awning – These windows open outward from their frame. They are great at keeping the rain out and providing additional air circulation. Additionally, they are difficult to break into and will keep any intruder away.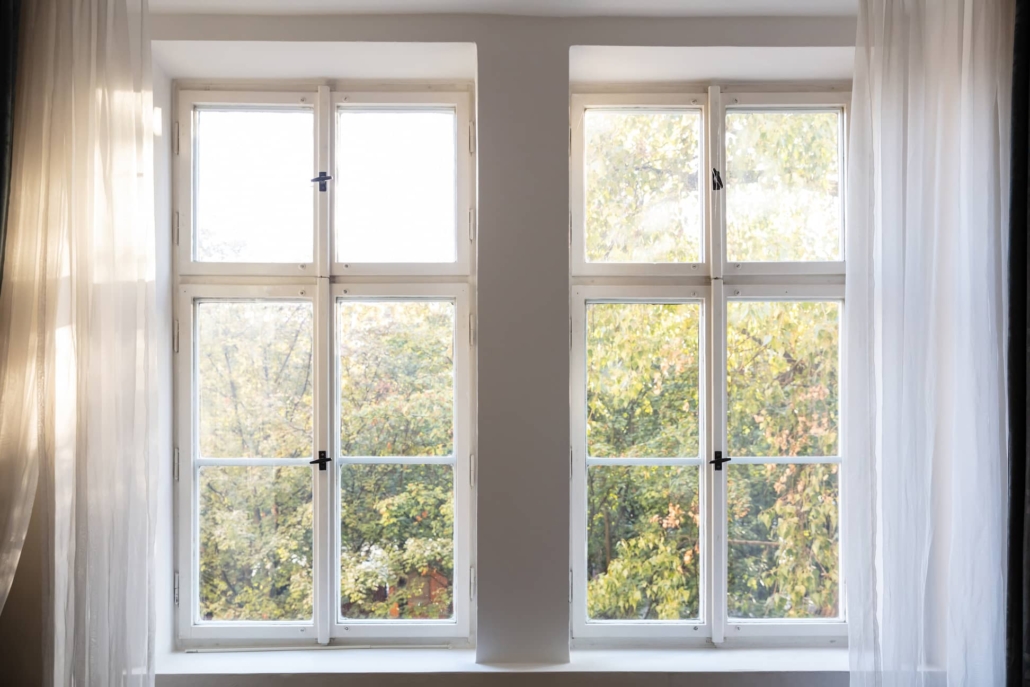 When Should I Replace Windows?
Replacing your windows is not a fun or exciting project for a homeowner. Typically, it can be one of the more expensive projects to complete due to the number of windows needing replacement. Let's review when it is best to replace your windows.
Energy-Efficiency upgrade – If you purchase a home or live in a home that has older windows, it might be a good idea to replace them. Increased heat in your home will cause the AC unit to work harder to cool your home. Updating your windows is a great way to improve your energy efficiency.
Broken – Anytime that a window breaks you need to replace it. Without replacing it, you risk allowing rain, insects, or even strangers into your home.
Drafty – Whenever you feel a draft near your window or window sill you are losing energy. If you want to maintain your energy efficiency in the home, you will need to update the caulking and weather-stripping around the window.
Is It Worth Replacing Windows?
Replacing your windows can immediately increase your home value and save you money on utility bills. Let's take a look below at what the return on investment might be and whether is it worth replacing windows before selling your home.
Window upgrades will provide you with a greater curb appeal and aesthetic value as the home looks more up-to-date.
Energy efficiency is increased when you upgrade your windows.
If you need to change a single-glazed pane window with a more energy-friendly window it is worth it.
If you have noticeable damage to your window frames such as rotten, cracking, damaged, or other issues, it is beneficial to replace the window.
Installing newer windows will immediately impact your home. You will begin to save money on your utility bills and the home will have an immediate increase is aesthetic value.
How Much Do They Cost?
Replacing your windows will vary in cost based on the type or style of window that you are installing. The national average for replacing a standard window ranges from $600 to $900 per window. Additionally, if there is added work needed a contractor will charge you an extra $100 per window. Keep in mind that most homes have an average of 10 windows per home. A quick calculation puts your investment at between $7,000 and $12,000 per home.
Other Recommended Maintenance
Now that you are knowledgeable on if it is worth upgrading your windows before selling your home, it's a good idea to look into other window concerns such as why your windows might leak when it rains. Understanding the ins and outs of your windows is important. It is possible that you purchased a home that needs to upgrade the windows. No matter the reason, getting your windows inspected for leaking and condensation can go hand in hand.
Next, if you begin to notice dirt or moisture buildup in your windows, it is possible that you have double-pane windows and a seal is broken. If you cannot get this fixed with a fan, dehumidifier, or water snake, you might need to replace the windows.
Lastly, be sure to read up on the style or material used for the windows that you purchased. For example, if you purchased vinyl windows you will want to know if they warp or operate differently than other window materials.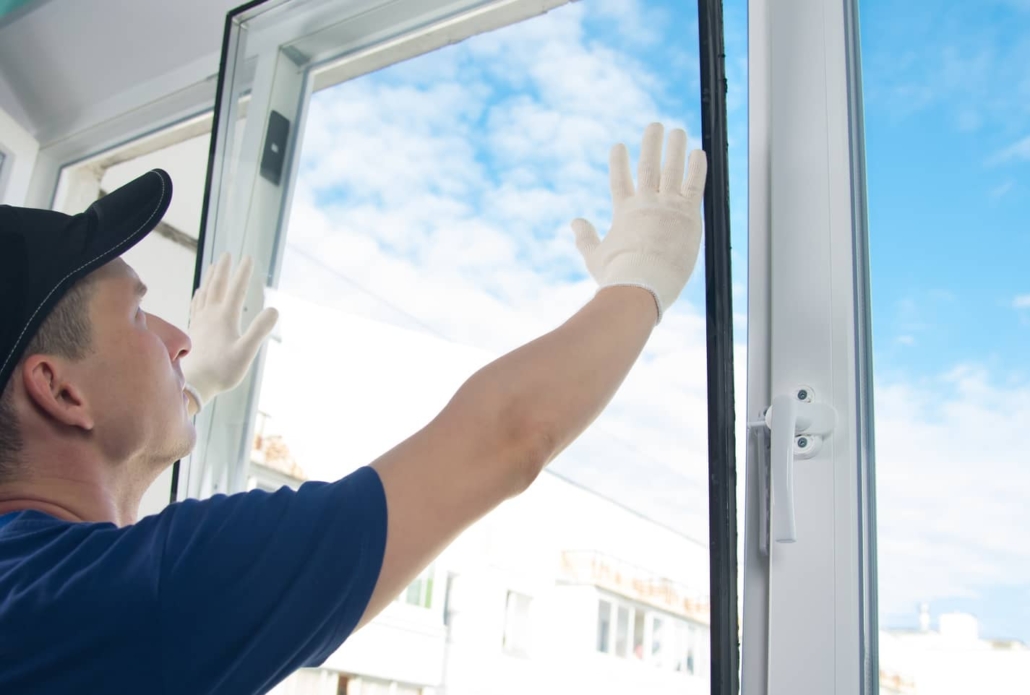 When Do I Call A Professional?
The moment you decide that you want to update your windows you will want to reach out to a reputable professional window installation company. Be sure to call on at least three companies to get multiple quotes before you invest. If you aren't sure who to call or what is needed you can reach out to your local home inspection team. they can inspect your windows and make recommendations for fixes or upgrades. Additionally, they can recommend a reputable professional window installation company.
Conclusion
When you get ready to sell your home make sure you reach out to your local home inspection team. They can inspect the windows during a whole home inspection and recommend to you if upgrading the windows is necessary. Typically, they have a good idea as to what is new on the market for homes and how you can help separate your home from your neighbors. Consequently, if you need window upgrades, be sure to get multiple quotes so that you can select the most reputable company to complete the project in a timely manner. Contact Inside and Out Property Inspectors in Jacksonville, FL, and surrounding areas to get your home inspection done today.
https://insideandoutpropertyinspectors.com/wp-content/uploads/2023/01/bay_windows_25.jpeg
422
750
BJ Johnson
https://d39oyu4lp7snwz.cloudfront.net/wp-content/uploads/sites/54/2019/08/31171419/io-favicon-300x300.png
BJ Johnson
2023-01-21 16:12:48
2023-01-21 16:12:48
Is It Worth Replacing Windows Before Selling A House?