Where Are HVAC Dampers Located
Sitting around the house and you begin to realize that the air flow doesn't seem right. The cooler months are coming and you want to ensure that heat is able to circulate properly throughout the home. There are a couple of ways to ensure that heat is flowing throughout the home. If you have a fireplace, that is a great start to create some heat energy for your main room of the home. Turning up the thermostat to a higher temperature also allows you to have heat in the home.
What if you have a second level and the airflow is struggling to warm the upstairs? You are likely to need to make an adjustment to your HVAC system. Having dampers in your system allows you to cut off the airflow so that the natural heat rises and warms your upstairs. Where are HVAC dampers located? They are located a few feet from the base of the unit, on every air duct run, and away from the air handler.
Let's take a look below at some more details regarding dampers.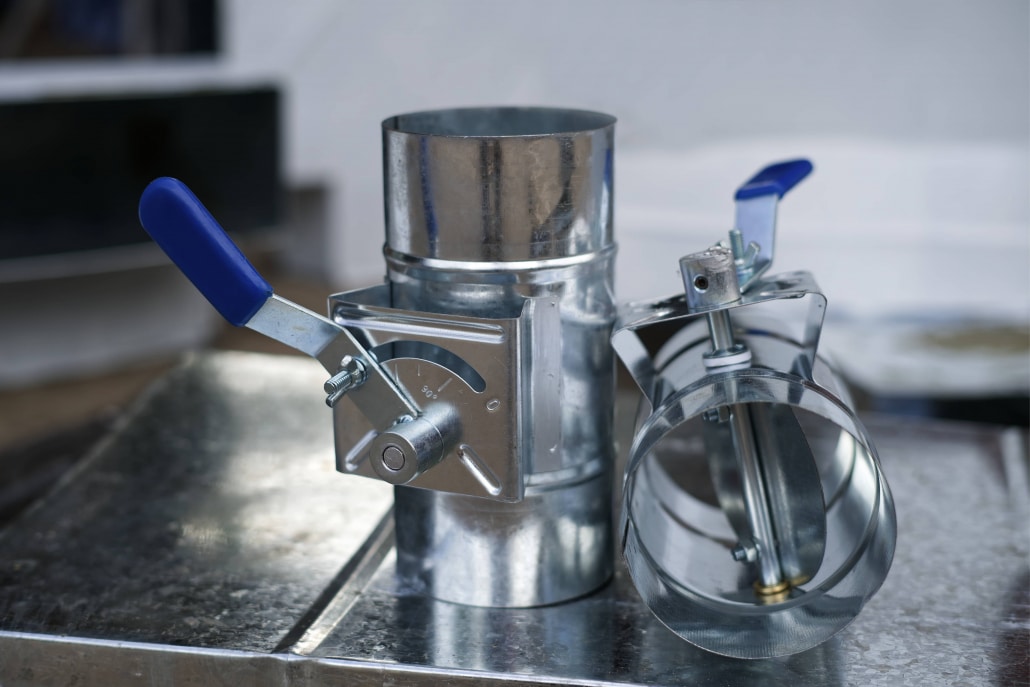 What Are Dampers
Dampers are typically found in older HVAC units. Currently, HVAC contractors save money by leaving out the damper option in new construction. Dampers are put into an HVAC unit system in order to change the flow of air through each room of the home. These allow you to adjust the hot or cold airflow so that you can concentrate the air to one area of the home. Presently, there are electronic options to control the damper system from your temperature control unit on the wall. It might be a good idea to upgrade your system by having an electronic control option installed.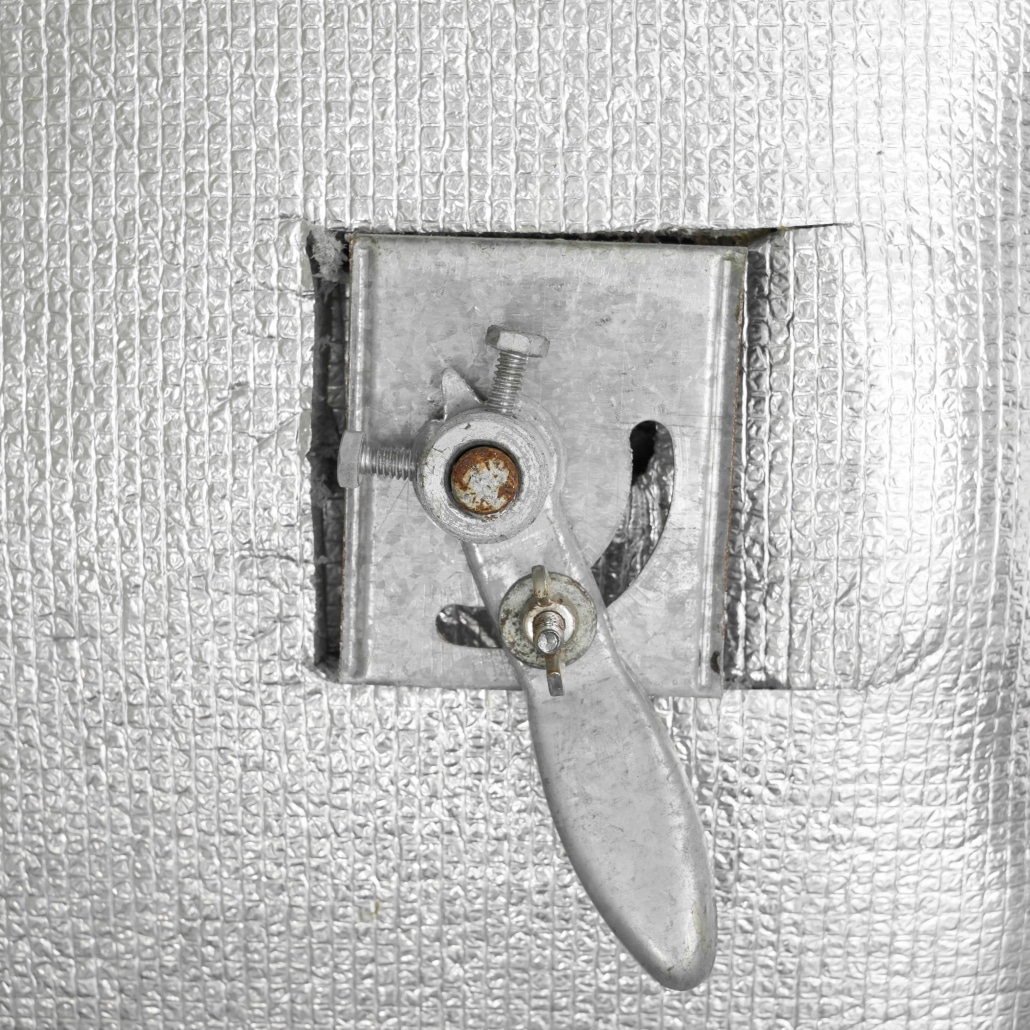 Where Do I Find A Damper
The most standard dampers are found a few feet from the base of the HVAC unit. As you enter your crawl space or air handler unit in a closet, you notice the main connections to the trunk of the HVAC unit. Most homes with a second level will have dampers in their HVAC system. Check your air duct runs as they flow away from the main unit. You should be able to determine if there are dampers located in each run of ductwork. Furthermore, make sure to have your home inspection company check the system thoroughly during a home inspection.
How Much Do They Cost
Fortunately, if you have a system in place that is lacking a damper option, you can have some installed into your current system. The cost is relatively inexpensive. You are looking at a part cost of roughly $200 and a professional installation cost of around $500.
Other Recommended Maintenance
While you are searching for your air dampers, another reason for your airflow to change could be insulation. Making sure that all areas of your home are properly insulated is very important. Check the garage to ensure it is insulated properly. If you aren't sure about the garage insulation, read up on some of your options. You would be surprised at the change in airflow with a simple insulation upgrade.
Another area where heat or cool air can escape is your roof. Since you are having a home inspection conducted to find your dampers, you should also get a roof inspection done at the same time. This saves time and money and extra potential repair headaches. Additionally, take a look at the roof inspection checklist at least once a year. For example, in Florida, it is best to do this after hurricane season.
Finally, while the dampers are being located, make sure that the entire HVAC system is inspected and serviced. Check the HVAC system. This should be done twice a year to ensure the integrity of the system is maintained. Most HVAC systems give you 10-15 years, however, in Florida, the life expectancy will be decreased in coastal areas and salty air.
When Do I Call A Professional
Although it might seem easy to adjust a damper on your HVAC unit by yourself. You might want to consider calling out a professional HVAC company. Heating and cooling can be finicky business and if the system is not installed properly, you might end up doing more damage than good. Simply closing off one of the dampers is not the best solution.
Before you go and commit to adjusting or changing the dampers in your system, call on a professional HVAC contractor. In addition, they can tell you if you even have dampers in your system. Not all HVAC systems have dampers. Save yourself time and energy and call a professional.
Conclusion
Calling on your local HVAC unit service company and home inspection services allows you to locate all dampers in your HVAC unit. Although, it is fairly easy for you to walk around your attic and identify if there are dampers it is recommended to call on professionals. Your home inspection team can recommend a quality HVAC service company to come out and install dampers as needed. This helps protect the airflow of your home. Check out our home inspection services in the Jacksonville, Area!
https://insideandoutpropertyinspectors.com/wp-content/uploads/2021/12/hvac-duct-scaled.jpeg
1042
2560
BJ Johnson
https://d39oyu4lp7snwz.cloudfront.net/wp-content/uploads/sites/54/2019/08/31171419/io-favicon-300x300.png
BJ Johnson
2021-12-21 17:48:30
2021-12-21 17:48:36
Where Are HVAC Dampers Located