How To Insulate A Garage Roof
Picture this! You pull into your garage and realize that you have a lot of free space. This starts your thinking towards a year-round office space or even workout space for you and the family to utilize. The first step that you are going to want to consider is how will you keep the temperatures cool or warm depending on the time of year. Well, it's a good thing that you understand how insulation works in your home. You ask yourself, how to insulate a garage roof? Choose your fiberglass insulation, expanding foam, drywall, and other tools. We will take a look at the process below.
Knowing that insulation will allow you to keep the heat trapped in the cooler months and the cooler air trapped in the warmer months, it is important for your garage.
So, let's take a look below at our best options for this project and if we can do it ourselves or should hire a professional.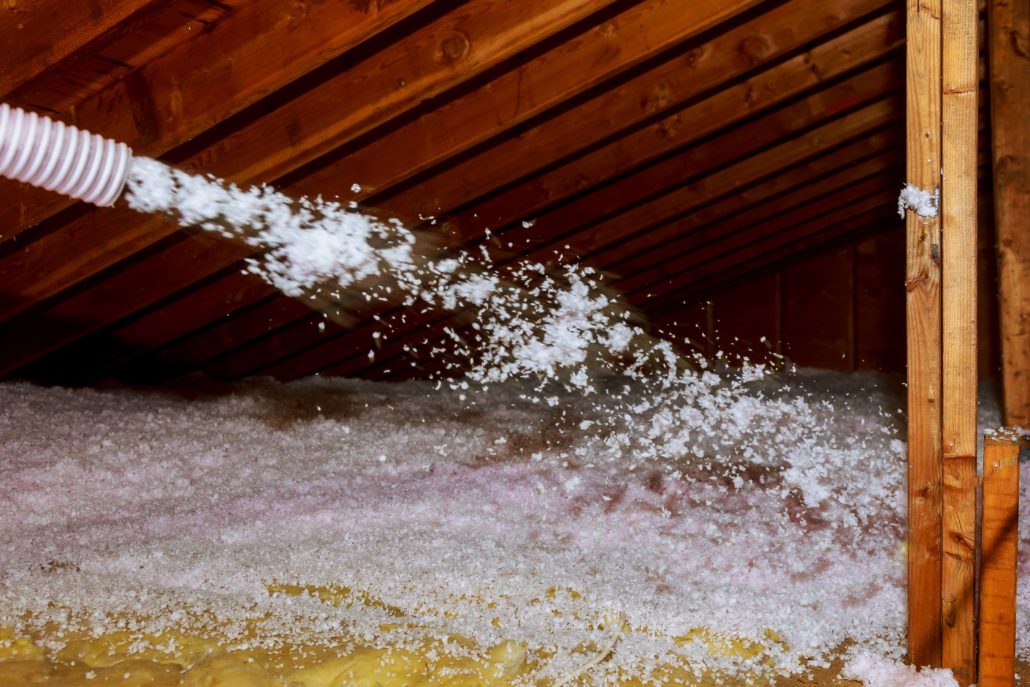 Why It Is Important to Insulate a Garage Roof
Garage Insulation for an open rafter garage is hugely popular as they are less expensive to build and the resulting roof is very strong and sturdy. This is also meant for those looking to better utilize the garage's space and make it as inviting and efficient as possible. One way to do this is simply to insulate the garage's open rafters to avoid inefficiencies that can often be attributed to attic heat loss. This is relatively simple roof insulation work that can be adapted for most situations. Also, it is important as it will save you money on your electric bill. Lastly, trapping the rising heat in your garage will allow your heating bill to be substantially less.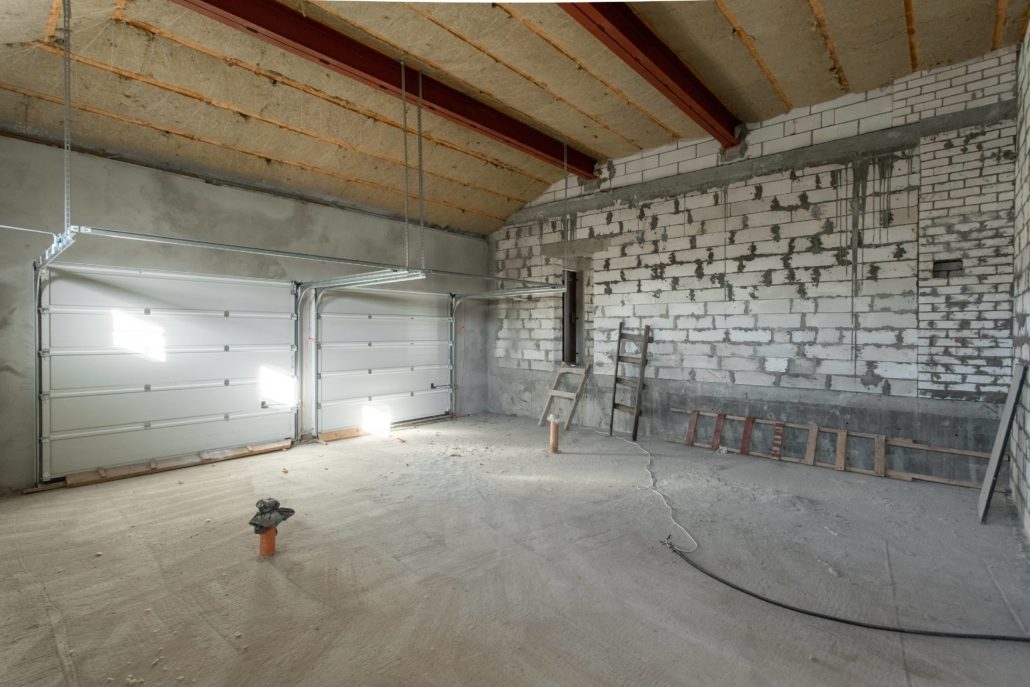 Can I Insulate a Garage Roof Myself
Sure you can and it is very important to insulate the ceiling of your garage. This is particularly important for the warmer and cooler months. The insulation will keep the heat trapped in your home and allow you to save on your heating bill, during the cooler months. Also, remember to use thicker insulation and the recommended type is called R-40 insulation, this will give you the best insulation. You can install this insulation the same way you would install insulation to the walls of your garage.
Lay the R-40 insulation in between the 2×4's of the wall frame and then you will sheetrock to cover the insulation. The sheetrock will provide an extra layer to keeping the warm air trapped in the walls of the garage. It is recommended that you pre-cut your insulation strips so that it's an easier installation. Lastly, ensure the paper side of the insulation is against the conditioned side of the home.
What Will I Need To Install Myself
If you are going to tackle the daunting task of insulating your garage ceiling on your own, you will need the following items:
Fiberglass insulation: measure the linear feet around the entire room and multiply it by the height of the room to get the square footage. We recommend buying an extra unit of insulation. You can always return it if you don't use it.
Expanding foam: this will allow you to fill gaps and cracks in your wall. Expanding foam comes in a low-expanding and high-expanding form.
Drywall: the same measuring technique and purchasing recommendation as insulation applies.
Gloves and long sleeves: Fiberglass can irritate your skin. We suggest wearing gloves and clothing for protection.
A sharp utility knife: will be used to cut the insulation.
Wood: your guide on top of the insulation to make it easier to cut it down to the right size.
Staple gun and staples: used to staple the insulation into place.
Other Things to Consider
While you are insulating the ceiling of your garage, you might want to also consider insulating your garage door. The easiest option is to buy an already-insulated door. Cutting costs and the DIY option for insulating a garage door requires buying a garage door insulation kit. The process should be similar to insulating the walls and ceiling of the garage. Also, you will want to make a change to the garage door springs since you are adding weight to the door.
How Much Will It Cost to Insulate a Garage Roof
You would be shocked at the cost to insulate the walls and ceiling of the garage depending on the materials that you select. It could cost you anywhere from $3,000 to $8,000 to insulate the walls and ceiling of your garage. Although this seems like a very expensive project, it is best to use professionals on this one. Understanding building code and fire safety code is key. You will also make back your investment in the savings of your heating bill during the cooler months by providing yourself with an additional heat source.
Other Maintenance Ideas
You will want to take a look at the roof inspection checklist at least once a year. For example, in Florida and the south, it is best to do this in the cooler months and after hurricane season.
Another area to check while you are adding insulation is your eaves and downspouts. You will want to make sure they are free and clear of all debris. If the gutters back up with debris, water can collect, build up, and end up in the attic of the garage. Once the gutter overflows, the water could enter your home's interior walls. Additionally, keeping the eaves and downspouts free and clear of debris will reduce the chances of water entering your home.
Before you go covering up various walls in your home, you will also want to inspect your pipes for leaks. Adding insulation that covers the pipes will make it very difficult down the road to find any damages. It is highly recommended that you inspect to find any water leaks in your walls.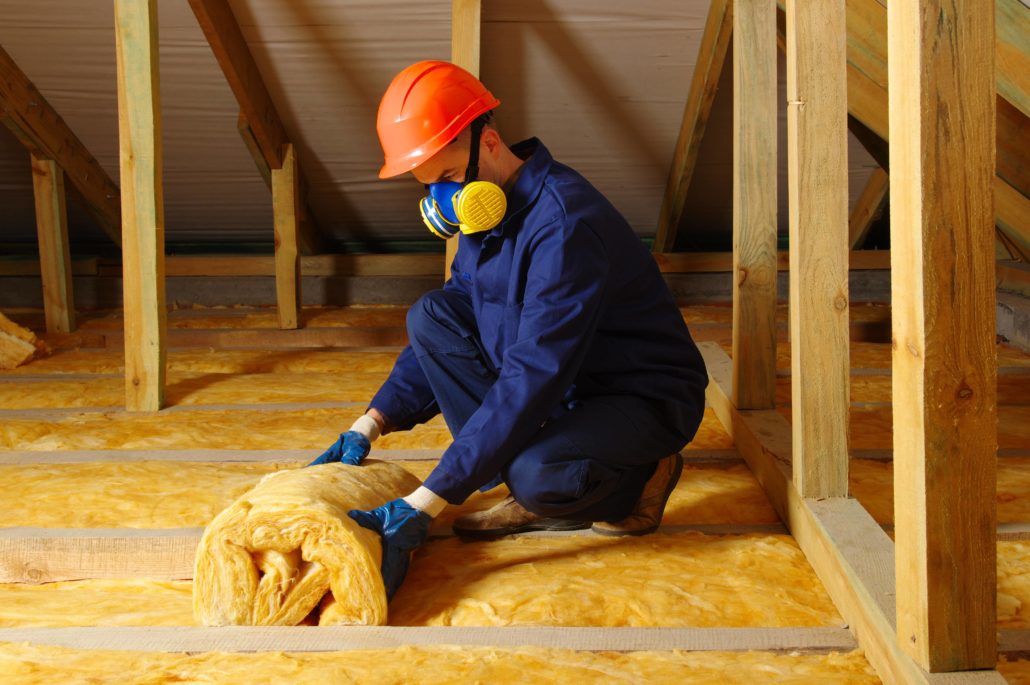 When Do I Call A Professional
Anytime you are dealing with a project involving your roof or ceilings, you will want to call a professional contractor that understands the state building codes and fire safety codes. In addition, an installation by the homeowner sounds like a great idea and can save you money. However, you could miss an important step that could be a costly error and damage your home at some point in time.
Conclusion
Having a professional come out and handle this project is the best way to go. When dealing with your ceiling and attic structures, you will want to make sure that everything has been inspected and is in tip-top shape. Completing a project without knowing that the ceiling or attic space is in good condition could be a huge mistake. You may be inadvertently covering up ceiling or attic space damage. Call for a home inspection before adding insulation to your ceiling. Inside and Out Property Inspectors in Jacksonville, FL and surrounding areas will be happy to complete a quality home inspection for you.
https://insideandoutpropertyinspectors.com/wp-content/uploads/2021/10/garage-ceiling-insulation-scaled.jpeg
1707
2560
BJ Johnson
https://d39oyu4lp7snwz.cloudfront.net/wp-content/uploads/sites/54/2019/08/31171419/io-favicon-300x300.png
BJ Johnson
2021-10-05 17:24:23
2021-10-05 17:24:24
How To Insulate A Garage Roof