You are sitting on the back porch of your home and enjoying a nice sunset. As the sun goes down things start to get a little itchy. The bugs seem to be increasing and you begin to notice more flying insects taking a bite out of your exposed skin. As you slap down on the mosquito it reminds you kindly that there may be an issue with standing water and it is time to eradicate the mosquito population near your home. Where do mosquitos live? Mosquitos love wooded areas, moist and damp areas, areas with standing water, and marshlands to name a few.
Let's take a look below at ways to prevent mosquitos based on where they live.
Where Are Mosquitos Prevalent
Believe it or not, the majority of mosquitos come from moist lands or areas of high water concentration. There are varying types of water in the United States and each of those water types attracts different types of mosquitos. Those water types range from rainwater, lakes, ponds, rivers, creeks, well-water, pools of water, swimming pools that aren't treated, etc.
Keep in mind that species of mosquitos can often select which humid environments they choose to live in. Getting rid of mosquitoes before their life cycle begins is most important.
Permanent Water Mosquitos
Locations, where most mosquitos lay their eggs, are nutrient-rich and clean waters. Lakes, ponds, swamps, marshes, and water-holding containers are the most popular for permanent water mosquitos.
Floodwater Mosquitos
Larvae (eggs) are laid in moist soil or areas above the waterline. Then, the eggs dry out, and when the rains come, they flood the soil, and the eggs hatch. Pooling is created by snow or rain, riverbanks, streams, standing water in fields and meadows, outside containers that hold rainwater, like a rain barrel, flower pots, and even tree holes that allow water to pool up. These are all examples of floodwater spots.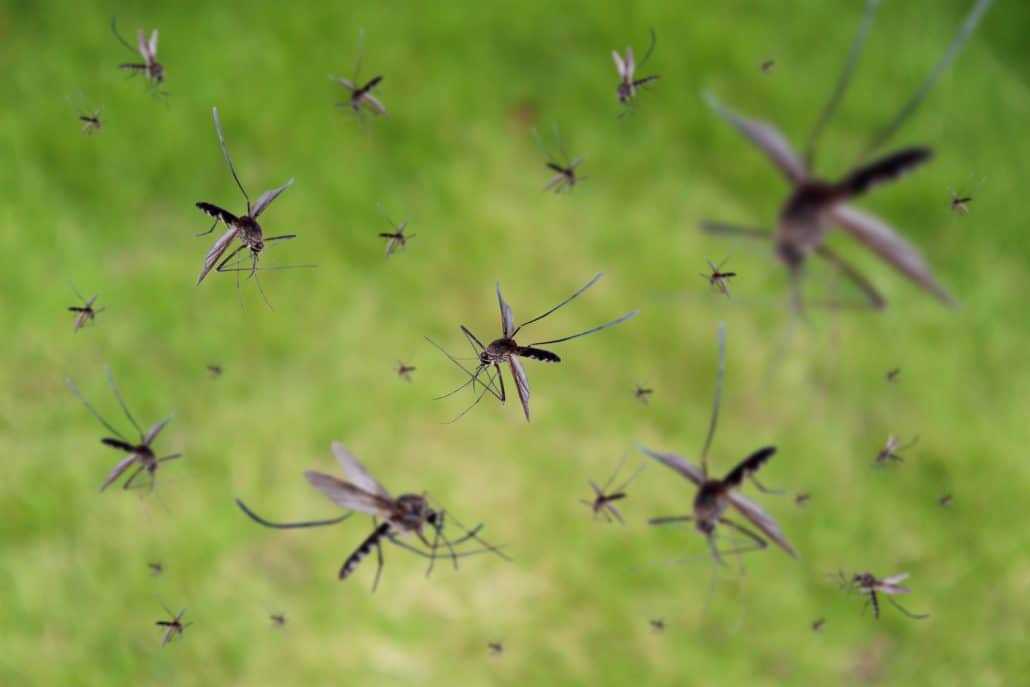 Preventative Maintenance
Looking at the best ways to keep mosquitos away can be a daunting task. Also, consider making a list of the various bodies of water on your property where mosquitos could live and thrive. In the Southern states like Florida, many canals and watersheds can allow mosquitos populations to boom. Keeping an eye on those areas around your property is key.
The goals to controlling mosquitos are:
Keep your landscaping trim-cutting your grass and shrubs so that mosquitos don't have areas to rest.
No leaks-any leaking outdoor faucets should be taken care of. This avoids pooling around the foundation of the home.
Gutters-if you don't clean out your gutters then water can collect and provide a great breeding ground for mosquitos.
Outdoor water sources-bird baths, buckets left outside, fountains, and any object capable of holding standing water from rains.
Outdoor waste bins-drill a hole in your trash bin or recycle bin if you leave them outside. Water can collect on top of them after heavy rains.
Limiting the number of items in and around your property significantly reduces mosquitos' opportunity to lay their eggs.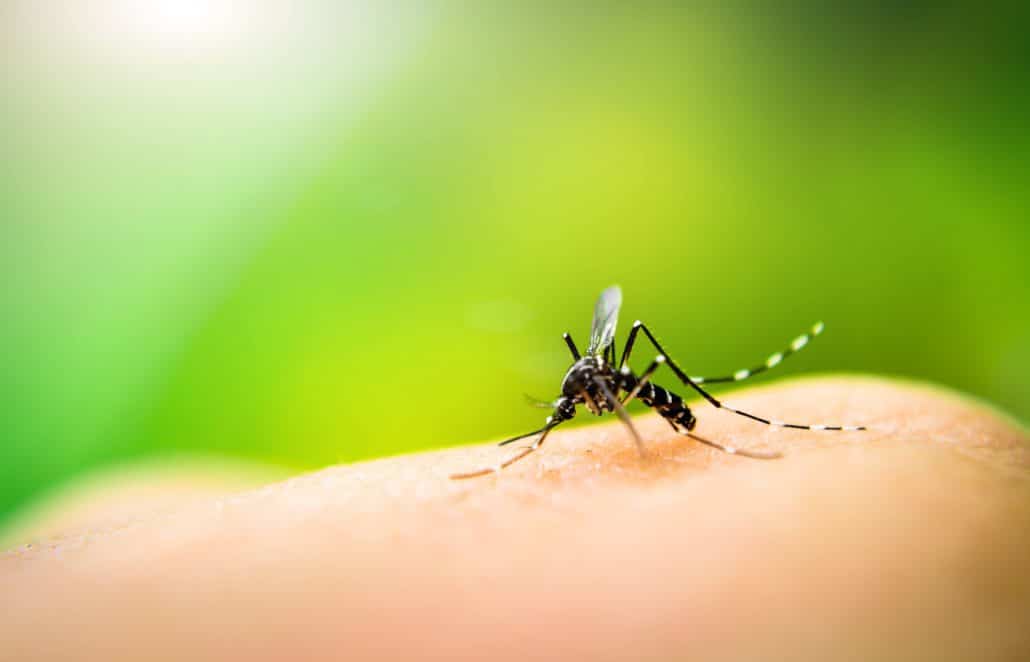 How Much Does It Cost
Most homeowners don't plan for the treatment of mosquitos. If you happen to have too much standing water on your property, you can likely end up with a mosquito explosion. The average cost to treat your property for mosquitos ranges between $350-$500 per .25 of an acre. More importantly, if you have a large property that requires frequent treatments, your cost range is anywhere from $325 to $1,900.
Other Recommended Maintenance
Believe it or not, homeowners don't always agree on how to maintain their pest control issues. Many homeowners look to a natural way of doing things. Additionally, most people hate the idea of putting more chemicals into our water source. With that being said, consider the idea of naturally treating your mosquito population issues with a natural remedy. Research the best natural options that are available to you.
Keep in mind that no matter what you decide for treatment of the current mosquito issue, making sure that your home is designed to keep water away from it is most important. Understanding the importance of properly grading your landscape away from the home keeps any rainwater from pooling around the foundation of the home. Fixing the homes' negative grading is a must in this case.
Lastly, if you notice you may have moles in the yard, check with your pest control company to see if this is an issue or if they are helping the yard.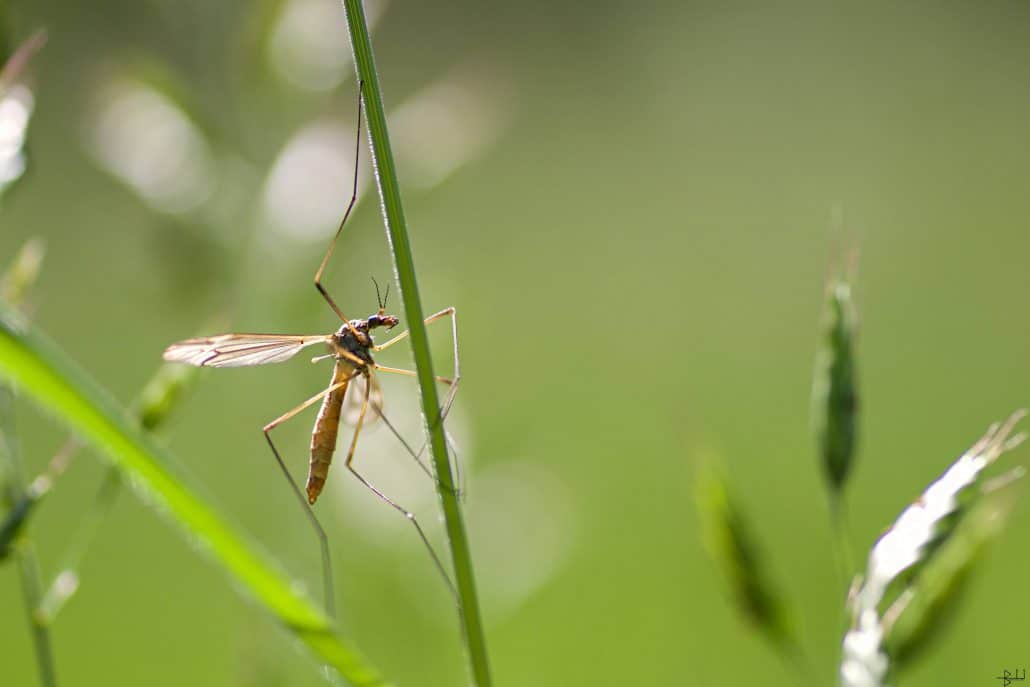 When Do I Call A Professional
Consider the fact that you have the potential to witness and experience many insects and pests. Some are more manageable than others, while some like to bite and cause problems. If. you are experiencing a large issue of mosquitos then you should reach out to a local pest control company to handle your professional mosquito control by spraying around your home. Standing water contributes to your mosquito problems but you can manage them if action is taken quickly. Calling in a professional can help eradicate your mosquito problem.
Conclusion
Figuring out whether or not mosquito control is necessary for your home is an easy decision. Hiring a local home inspection team that can also provide you with pest control services is a smart move. This allows you to gain the most information needed when attempting to eradicate the mosquito population. When you are choosing to get mosquito control it is best to get a variety of pricing. Check out our pest control services in the Jacksonville, Area!
https://insideandoutpropertyinspectors.com/wp-content/uploads/2021/11/mosquitos-on-water-scaled.jpeg
1707
2560
BJ Johnson
https://d39oyu4lp7snwz.cloudfront.net/wp-content/uploads/sites/54/2019/08/31171419/io-favicon-300x300.png
BJ Johnson
2021-12-02 15:57:40
2021-12-02 15:57:45
Where Do Mosquitos Live