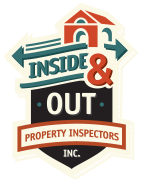 your home's foundation
begins with trust
why get a home
Inspection
A home is probably the largest and most important investment your family will ever make. Protecting that investment is important, and it is an inexpensive way to learn the condition of your home. If you are planning to buy or sell a home, we recommend hiring a professional and certified home inspector to conduct the inspection. A good home inspection will identify any problems such as plumbing, wiring, heating & air conditioning, insulation, roof or structural issues with the home before you buy or sell.
Certified Master Inspectors (CMIs) are the best inspectors in the world. CMI is a professional designation available to all qualifying inspectors who wish to become Board-Certified by the Master Inspector Certification Board.
All CMIs are experienced, dedicated to education, and have a proven record in the inspection industry.
THE INFO YOU NEED
AND SO MUCH MORE
When it's time for you to purchase a home, you'll want to make sure that you have all of the information you need to make the best decisions possible. At Inside & Out Property Inspectors Inc., not only do we provide you will every detail about the condition of the home, but we also offer our expert advice about maintaining the home so you can enjoy your investment for years to come. Please, don't hesitate to call us even after the inspection is over with any questions you may have.
TESTIMONIALS
See what our clients are saying!
Inside and Out put my worries to bed concerning my new home. They were very informative and educated me on a few things being that I'm a first time homeowner. Their service was greatly appreciated.

I think BJ did an excellent job and I particularly appreciate his willingness to answer all of my questions prior to and folliwng the inspection. Thanks

Professional, in depth, friendly, responsive with attention to detail. Everything you could want and need in this service. Provided the info and insight needed to make good decisions about property purchase.

Thank you for giving us the peace of mind that we are purchasing a well maintained and safe home.

Fast service and a very thorough report. We knew just what we needed the seller to take care of and that gives us peace of mind.