What Causes Condensation On Outside Of Windows In Summer
Often times one of the many areas that homeowners neglect to notice is condensation on their windows. Most homeowners are too busy with the hustle of life and rarely take a moment to look outside of the window. If you are a homeowner that does look out your windows and notice condensation, then you probably get frustrated at the sight. It can block your view of your prestine backyard and the nature around your home. What causes condensation on outside of windows in summer? The variation of moisture between the inside and the outside of your home.
Let's take a look below at what condensation build-up on the outside of your windows means.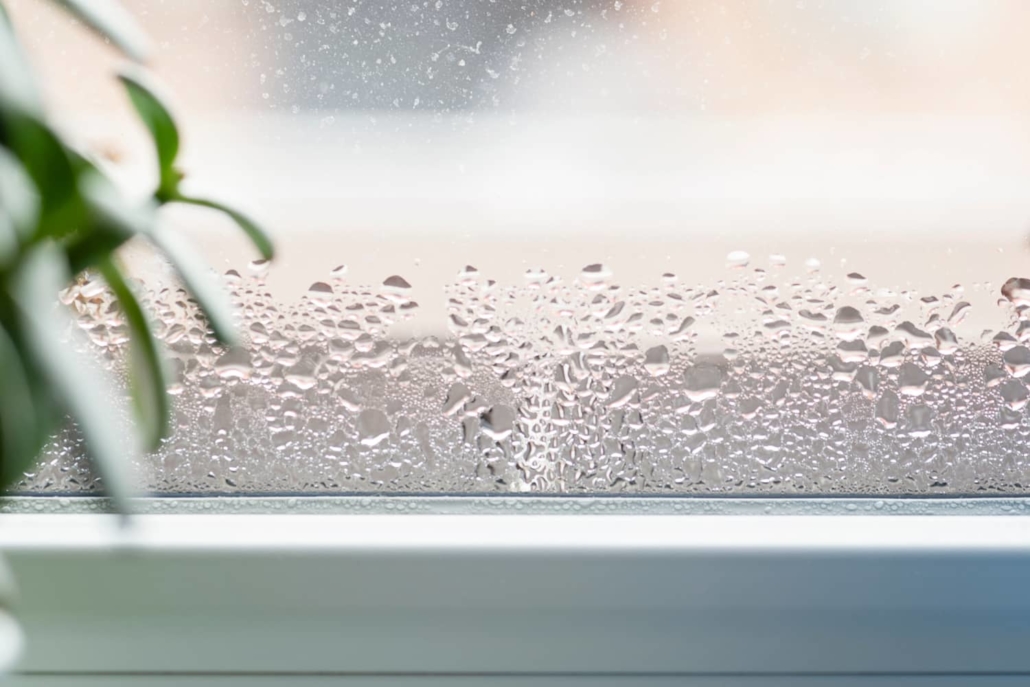 Why Does This Happen
There are some clear answers to what causes condensation on outside of windows in summer. The answer is condensation builds up when cold air meets hot air. In the winter months, when you have the heat on inside the home and it is very cold outside the home, condensation can build up on the interior windows. In contrast to that, in the summer months, when the AC is on cold and the outside temps are rising, you could see some condensation build-up as well. A great option, in this case, is to install energy-efficient windows. The design of these windows allows the exterior glass to stay at the same temperature as the exterior air. Also, the interior glass stays at the same temperature as the interior air.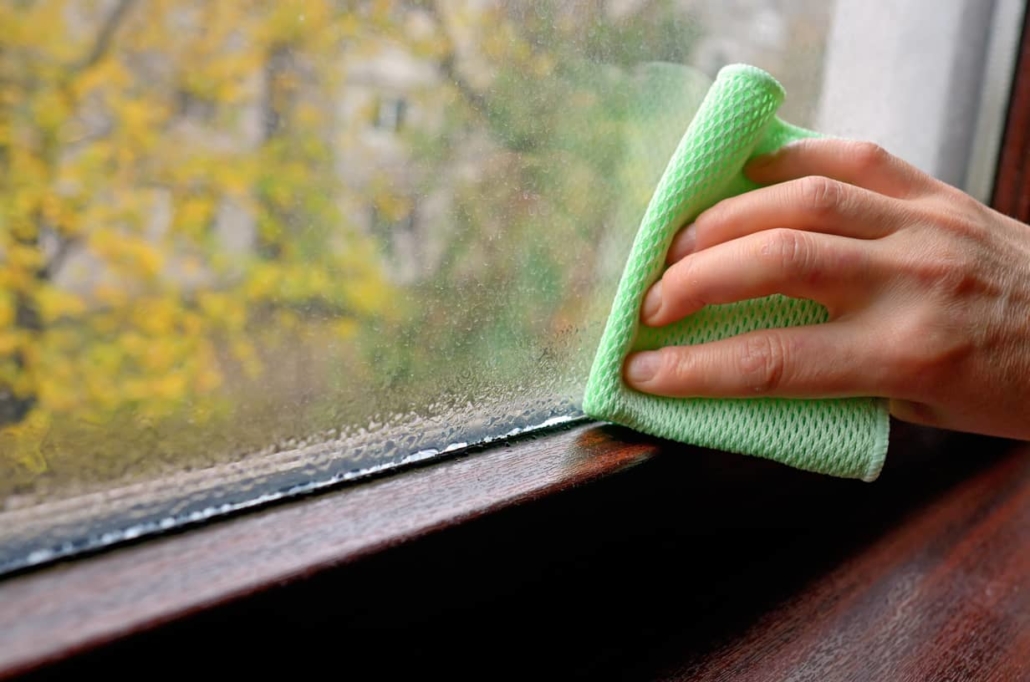 How Can I Prevent It
Believe it or not, it is not really likely that you can always prevent condensation on the outside of your windows in the summer. However, you can try using a water repellent on your windows in the same way that you use a water repellent on your car windshield. By using a water repellent the condensation will not have the chance to collect on the exterior of your windows. This allows you to maintain a clear view outside of your home.
The next way that you can try to prevent condensation on your windows is by making sure that all seals are intact. If you have a double or triple pane window and the seals have become damaged, water condensation may build up in between the glass. You can rectify this situation with a simple seal replacement. Also, make sure that you re-caulk all areas of your windows so that moisture cannot build up.
Also, if you want to maintain a no condensation build-up of your exterior window, you must maintain your moisture levels inside. Make sure that the humidity in your home isn't competing with the humidity outside of your home. When the cold air inside meets the hot air outside, condensation can form. Always be sure to keep your inside moisture levels in check.
Lastly, don't forget that plants and shrubs can also assist. If they are near your windows the plants and shrubs should be trimmed and maintained. This allows them to absorb the moisture in the air and help create better air circulation. As the sun heats the windows the water will begin to evaporate and the plants will absorb the condensation. This occurs in the same manner as when the dew point is reached on the grass in the morning and the sun begins to heat the air and the dew evaporates.
Other Recommended Maintenance
Now that you are aware of what causes condensation on outside of windows in the summer, it's a good idea to look into other potential reasons why your windows might leak when it rains. Understanding the ins and outs of your windows is important. It is possible that you purchased a home that needs to upgrade the windows. Also, you could end up seeing another simple solution as replacing the caulk seals around your window frame. No matter the reason, getting your windows inspected for leaking and condensation can go hand in hand.
Next, make sure that all windows are inspected. If you have a skylight, you will want to make sure that it is also sealed properly. Most homeowners never bother to look up through their skylight unless it is at night and they are looking at the stars. In many cases, your skylight can develop condensation on the exterior and interior portions of the glass as easily as your other windows. Always remember that what you have done to one window should be done to all windows. This ensures that the windows are all updated at the same time and you aren't spending time trying to remember which window needs fixing next.
Lastly, there is so much to learn about windows depending on the type and style that is in your home. Every window is designed a little bit differently as each manufacturer tries to put their spin on window design. If you have a double-pane window you will begin to notice some dirt and grime built up. You might even notice some condensation build-up. If this occurs, you will want to know how to clean a double-pane window. Always remember to read the manufacturer's instructions on how to clean and maintain their products. In this case, how to clean a double-pane window.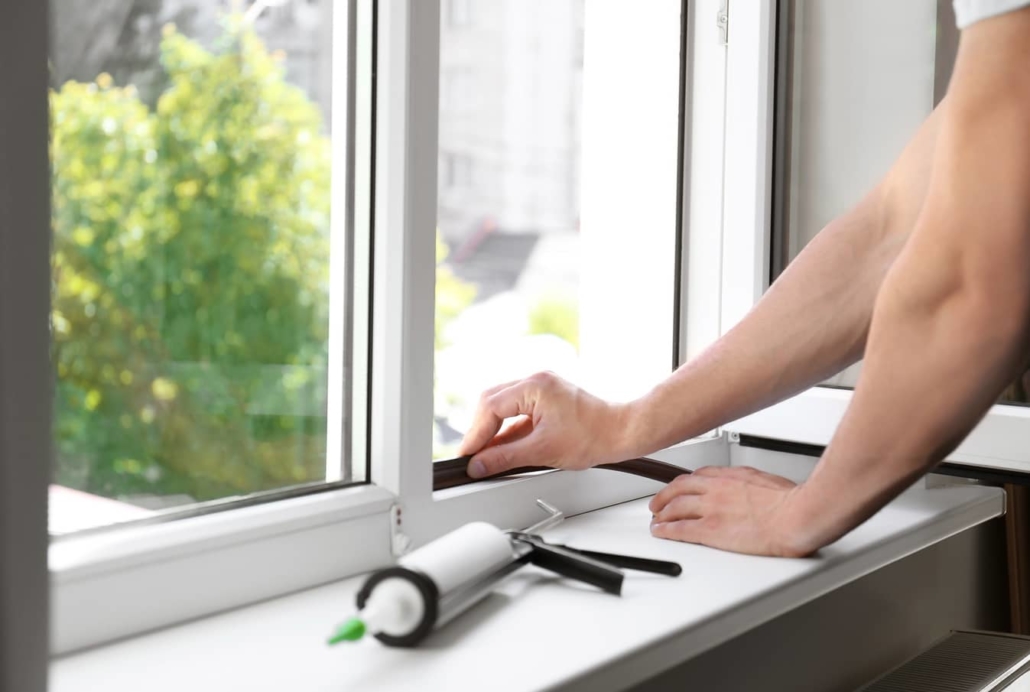 When Do I Call A Professional
Whenever you are having issues with condensation on your windows, you should look into why this is occurring. It could be something simple, like adjusting your ac temperature. Also, it could be something a bit more complicated, such as replacing the weather stripping or seals in the window. Depending on the solution to the problem, you will want to reach out to a professional handyman or window repair company to inspect the issue. If you aren't sure who to call in the area, reach out to your local home inspection team. This might be a great time to get a full home inspection completed. The home inspection team might find that other windows and even doors are needing some updating. They can refer a reputable handyman or window repair company to ensure that you aren't overspending on the necessary repairs.
Conclusion
The moment that you notice condensation on your exterior windows you shouldn't freak out. There could be a simple solution like adjusting the moisture levels in your home. The solution might be as simple as purchasing a dehumidifier for the home. Always remember that if you don't have the time to troubleshoot the problem, you should call on your local home inspection team. This can save you time and money as the inspection team will identify all of the necessary repairs and solutions. They might discover that you need more than just new window seals to fix the condensation issue. Contact Inside and Out Property Inspectors in Jacksonville, FL, and surrounding areas to get your home inspection done today.
https://insideandoutpropertyinspectors.com/wp-content/uploads/2022/06/more_window_condensation_25.jpeg
959
1301
BJ Johnson
https://d39oyu4lp7snwz.cloudfront.net/wp-content/uploads/sites/54/2019/08/31171419/io-favicon-300x300.png
BJ Johnson
2022-06-06 00:27:02
2022-06-06 00:27:31
What Causes Condensation On Outside Of Windows In Summer