How To Fix Gurgling Bathroom Sink
Being a homeowner comes with many tasks and chores. The idea of maintenance is usually the last thing on a homeowner's mind. Unfortunately, some things come up and you have to deal with them. For example, what do you do when something is gurgling in your pipes? In some cases, a toiler or even sink may be gurgling. How to fix a gurgling bathroom sink? Since there are a few reasons why this could occur, you will need to troubleshoot.
Let's take a look at the best ways to determine what is causing a gurgling bathroom sink.
What Causes This
Dealing with a gurgling bathroom sink can be frustrating. Unfortunately, there are a lot of different reasons that could cause this to happen. Let's take a look below at what those reasons might be.
Vent Pipe clogged – if your exterior vent pipe is blocked by debris like leaves and bird's nests you will need to clear the line so that air can properly escape.
The bathtub drain is clogged – if your bathtub drain is clogged, a build-up of pressure can occur, creating a gurgling sound in other parts of your plumbing.
The garbage disposal is clogged – just like with your bathtub, if open areas of your plumbing get blocked, it can create trapping of air, which could cause gurgling.
A busted P-trap – when your P-trap is busted, this will cause your water to drain slowly due to a vacuum being created.
If any drain is clogged – the trapping of water and air in your plumbing will cause gurgling sounds to occur.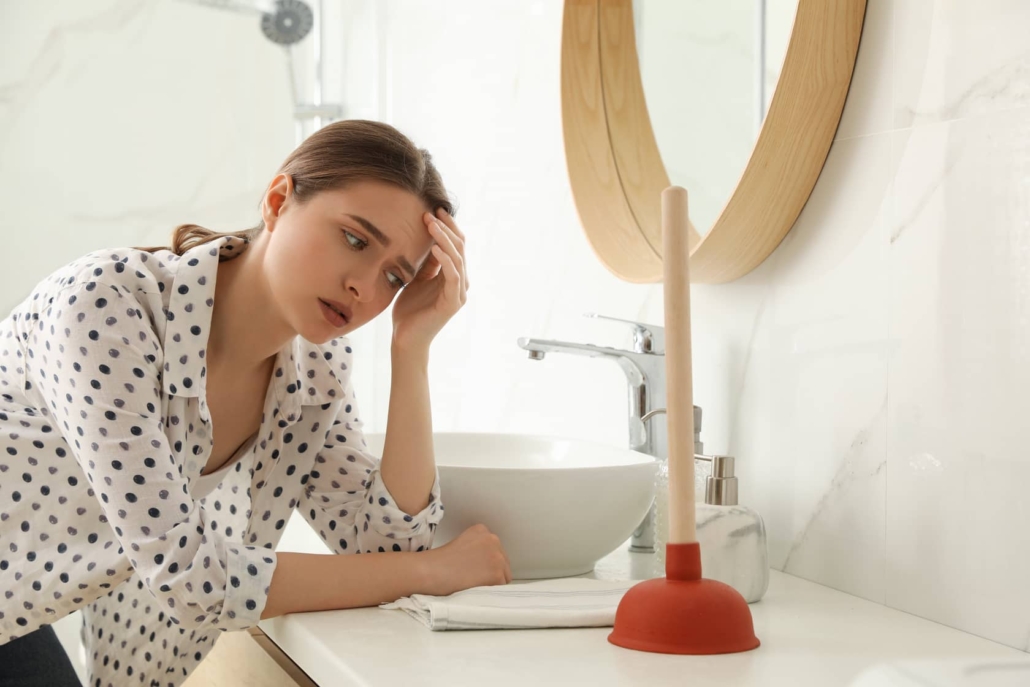 How Can I Fix It
Luckily there are a lot of ways to ensure that the gurgling goes away. Some of the obvious ways are simply clearing out any clogs. So, how can you best clean out a clogged pipe, let's take a look.
Drain cleaner – do your best to use an environmentally friendly drain cleaner. Some drain cleaners can be harsh on your pipes. Consider using vinegar and baking soda with hot water to clear a clogged drain.
Use an auger or drain snake – purchase a drain snake or rent a drain auger from your local hardware store. This will allow you to get deeper access to your plumbing and see if you can remove the clog.
Consider a plunger – if the clog is small you can use a plunger with petroleum jelly to create a good suction seal. Push straight up and down on the plunger to suck out or loosen the clog in your pipes.
Replace the P-trap – replacing the P-trap could do the trick. In some cases, the P-trap can have a clog, and removing the P-trap to clean it or simply replacing it can solve the problem.
Flush out the main system – run hot water done your drain for 15 minutes and see if the clog gets loosened.
Air admittance valve or main vent blockage – when you flush the toilet and hear a gurgling sound in your sink, it is usually the case of a blocked main vent. The main vent or air admittance valve is typically on your roof and above the bathroom. Clear the blockage with an auger or try using a water hose to flush it through. If you don't want to risk it, hire a master plumber to fix the clog.
Other Recommended Maintenance
Now that you are aware of how to fix a gurgling bathroom sink, this would be a great time to read up on how to get the hair out of your sink drain. This could be one of the reasons why your sink is gurgling.
Next, another item in your home that could be affected by a clog in your plumbing is the toilet. If you find that the toilet is overflowing, it could be due to a clogged drain, a blocked vent pipe, or a higher float.
Lastly, read up on the best way to keep sediment from building up in your water lines. This could be a big reason why your sinks are gurgling. Hire a professional master plumber to come out and clear your water lines from any debris or buildup.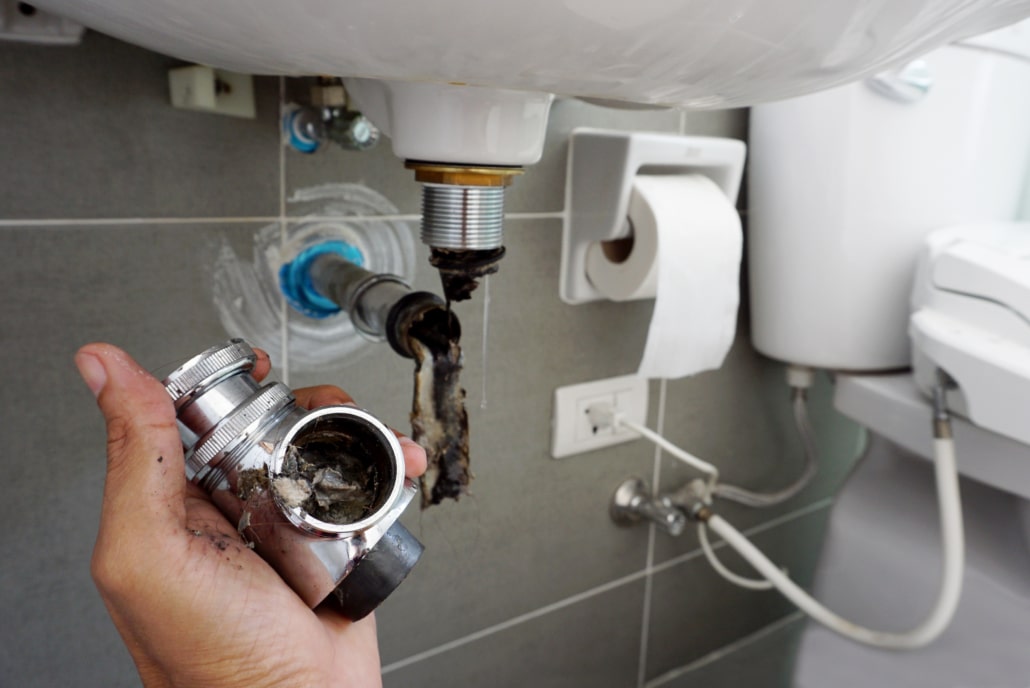 When Do I Call A Professional
When it comes to any projects regarding plumbing you should read up on the best solutions to the issue. If you cannot find a solution that works for your issue, call on a master plumber. Also, reach out to your local home inspection team. They can inspect your entire plumber system by conducting a sewer scope of your pipes. This will create a list of concerns that a master plumber can then repair. Also, they can refer you to a reputable master plumber.
Conclusion
Whenever you are dealing with something regarding your plumbing, you should hire a master plumber. They can troubleshoot the entire reason why you are having an issue like a gurgling bathroom sink. If you want to learn more, call on your local home inspection team. They can inspect the plumbing system and determine what is wrong with your plumbing. Save money by getting the whole plumbing system inspected at one time. Contact Inside and Out Property Inspectors in Jacksonville, FL, and surrounding areas to get your sewer scope inspection done today.
https://insideandoutpropertyinspectors.com/wp-content/uploads/2022/12/unclog_your_bathroom_sink_25.jpeg
936
1404
BJ Johnson
https://d39oyu4lp7snwz.cloudfront.net/wp-content/uploads/sites/54/2019/08/31171419/io-favicon-300x300.png
BJ Johnson
2022-12-22 23:51:12
2022-12-22 23:51:12
How To Fix Gurgling Bathroom Sink