Depending on where you live will be a determining factor as to how large a mosquito population might be near. In many cases, homes in a wooded area or near a body of water will have more of a mosquito problem than others. Pest control is just one way to control your mosquito population. Keep in mind, that you will want to understand the habitat of a mosquito before becoming too aggressive in your elimination attempt. Also, remember that they are natural food sources for bats. Do mosquitoes die after they bite you? No, this is not true. Mosquitoes will draw your blood in for food and transfer it elsewhere.
Let's take a look below at why mosquitoes will not die after they bite.
Types Of Mosquitoes
Surprisingly enough, there are a few varieties of mosquitoes. Luckily, your local mosquito specialists have done an amazing job identifying the three main types of mosquitoes. Based on the amount of blood they need to develop their eggs, mature, and hatch will determine the type of mosquito. Let's take a look at these groups:
Anautogenous mosquitoes – a female mosquito that requires blood to begin egg production. At least one blood meal is required for each batch of eggs.
Obligate autogenous mosquitoes – able to produce eggs without any blood meals.
Facultative autogenous mosquitoes – the first batch will not require blood. Each batch of eggs after will require a blood meal in order to hatch and develop.
The female mosquitoes will definitely not die after taking blood from a human bite. Blood is needed for their eggs to develop, hatch, and become mature. Additionally, blood is needed for future eggs.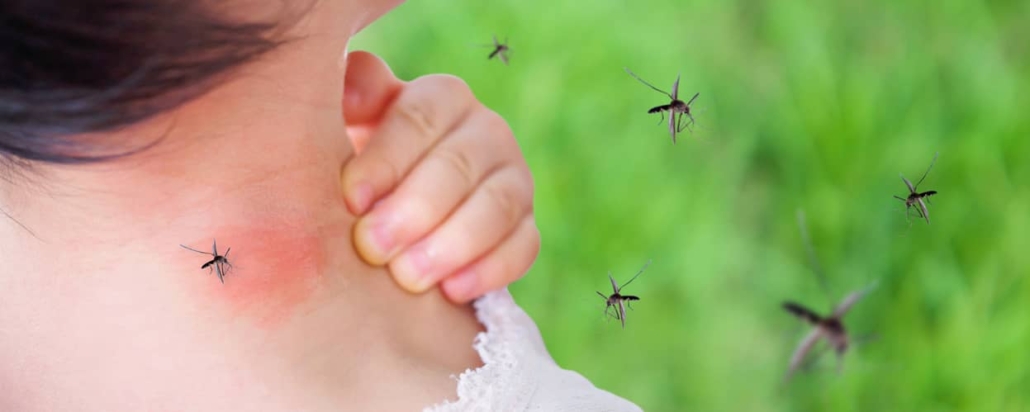 What Is A Mosquitoes Lifespan
The lifespan of a mosquito will depend on which species you are referencing. The most common mosquito is called a "Culex pipiens" and they can live between 10 and 60 days. The mosquito species called "Asian Tiger Mosquito (Aedes albopictus) will live between 30 and 40 days. Also, understand that a male mosquito can feed on the nectar of a flower and live as long as a week. Female mosquitoes live longer as they use the nutrients of human blood to create their life cycles of at least a month.
What Is The Difference Between Male and Female Mosquitoes
Just like any other organism, there are differences between male and female mosquitoes. Let's take a look at what those differences are:
Male – uses sugar from the nectar of a flower as its food source. Simple diets mean a shorter lifespan for a male mosquito. Male mosquitoes typically die off within one to two weeks of reaching maturity.
Female – protein from human blood is necessary to produce eggs. A female mosquito can produce between 50 and 300 eggs from human blood. Females will lay their eggs in water and the eggs will hatch within a few days. A female mosquito will live up to a month as they produce its eggs. Only female mosquitoes bite.
Mosquitoes will transmit diseases from human to human. Prevalent mosquito bites in your area mean that you need some sort of pest control. You likely have a breeding group of females laying their eggs in your local area. Reach out to a pest control company to assist in controlling this issue.
Other Recommended Maintenance
Now that you are educated on mosquitoes it would be a great idea to learn when mosquitoes are most active. Staying indoors during dusk and dawn is likely a great idea. Mosquitoes typically are most active during those times.
Next, become familiar with your local pest control companies. Some companies are really great at problem-solving and can provide a solution for your mosquito problem. Hire the right company to assist you in eliminating mosquitoes as best as possible. Make sure to research your pest control companies to determine if hiring a pest control company is worth it.
Lastly, read up on where mosquitoes like to live. You might be able to solve the problem yourself with a simple repair. Have your local home inspection company come out and assess your home and landscaping to determine if any areas are contributing to the mosquito breeding ground.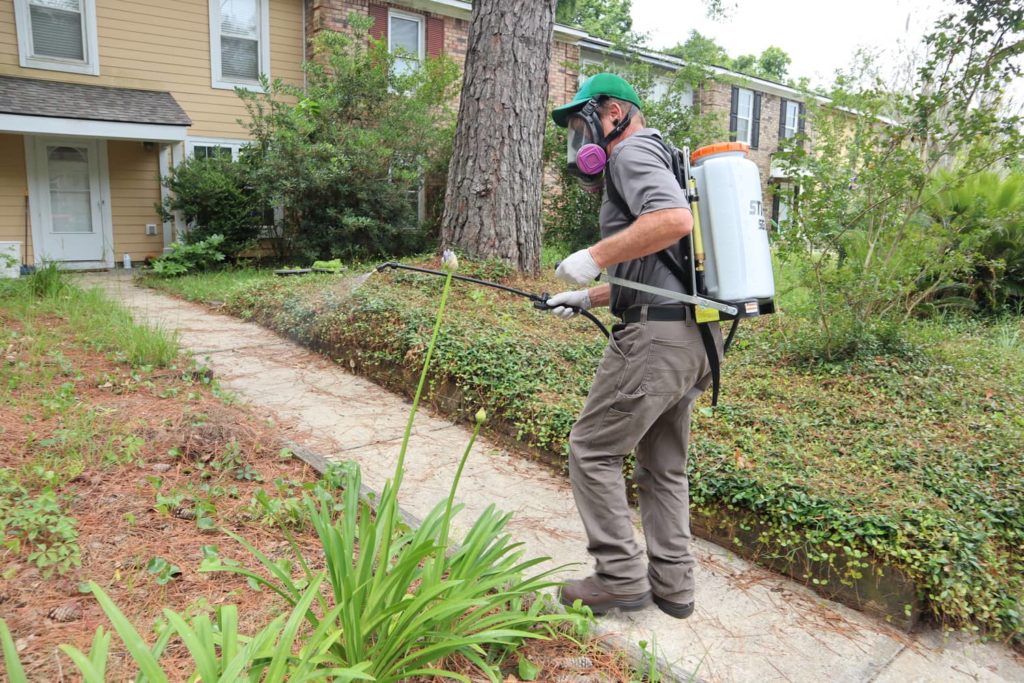 When Do I Call A Professional
If you are experiencing a high volume of mosquitos in your local area you likely need a pest control company. They can attempt to eradicate the mosquitos in your area by using a variety of resources. These companies will look for areas around your home that can be prime breeding grounds for mosquitoes.
Also, consider calling your local home inspection team. You might find that a need for better drainage or even gutter repair is necessary around your home. Your home inspection team can identify pools of water, a poor gutter system, and even grading issues within your landscaping. Also, they can recommend the most reputable pest control company.
Conclusion
When it comes to mosquito problems, they can be a huge nuisance. Always remember that they are also a food source for your local bat population. You can attempt to control the mosquito population by adding bat houses in trees surrounding your property. Just make sure the bat houses are not near your home and the home is sealed properly.
If you would like more ideas for controlling your mosquito population, call on your local home inspection team. Inside and Out Property Inspectors offer pest control and can check out your home in the Jacksonville and St. Augustine, FL areas.
https://insideandoutpropertyinspectors.com/wp-content/uploads/2022/09/female_mosquito_25.jpeg
669
1006
BJ Johnson
https://d39oyu4lp7snwz.cloudfront.net/wp-content/uploads/sites/54/2019/08/31171419/io-favicon-300x300.png
BJ Johnson
2022-09-09 18:47:27
2022-09-09 18:47:27
Do Mosquitoes Die After They Bite