How to Choose the Right Home Inspector
In order to make sure that you are paying a reasonable price for the home you want to buy, you should definitely hire a home inspector. There are hundreds of home inspectors out there ready to help you with this task. However, not all of them are equally skilled, experienced and reliable. Good home inspectors will help you learn more about this process, keep you safe from making poor real estate decisions, anticipate future repairs and more. In other words, hiring a home inspector is one of the smartest things that you can do. So, how to choose the right one?
Experience
     Just like in the case of many other professions, experience is one of the most important things when selecting a home inspector. The home inspector you choose should have at least a few years of experience.
Certificates/Credentials
     Another thing that you should take into consideration is their credentials and certificates. The perfect home inspector must have a formal training and they also must possess a certificate that will confirm the completion of a reputable licensing program. These training programs are usually complex and they confirm their capability to conduct a proper home inspection. (1) In addition, the best home inspectors are following the latest trends and news in this area and they are upgrading their education all the time.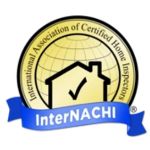 3. Charges
Every future homeowner has a certain budget and every home inspector has specific charges for the home inspection services they provide. Before hiring one, you must learn more about these charges. There are situations when the home needs major improvement that was noticed by the home inspector. After the repairs are done he (or she) will have to come back and conduct another inspection. It is good to know whether they will charge you for the revisit or not. You definitely don't want to work with a home inspector that charges hidden fees.
4. Check a sample of their inspection reports
If you want to make sure that you are dealing with a reliable home inspector, you should also ask them for a sample of their reports prepared for other clients. Generally speaking, thorough reports contain between 20 and 50 pages. They also include high-quality photos of the problematic parts of the home. Make sure your inspector has a modern, easy-to-understand home inspection report so you're not left scratching your head trying to sift through a 100-page PDF.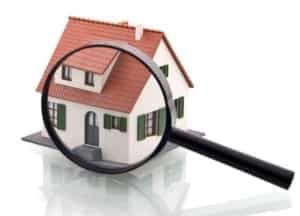 5.Guarantee 
Many people agree that it is a smart idea to ask the home inspector whether he is providing a guarantee for the work done and the home inspection report that he presents. In this way, you can determine whether he is a true professional
6. Full-time home inspector
     Finally, it is highly recommended to work with a full-time home inspector. We can all agree that the best home inspection services are provided by full-time home inspectors.
We hope that these tips will help you make the right decision.
https://www.angieslist.com/articles/whats-included-home-inspection-report.htm
https://insideandoutpropertyinspectors.com/wp-content/uploads/2017/07/Apic-3.jpg
384
534
WolfPack Advising
https://d39oyu4lp7snwz.cloudfront.net/wp-content/uploads/sites/54/2019/08/31171419/io-favicon-300x300.png
WolfPack Advising
2017-07-24 20:46:46
2021-05-24 15:38:45
How to Choose the Right Home Inspector