Issues in Florida With Property Insurance and Litigation
Property insurance is required on homes with a mortgage and unfortunately, something we see that increases almost each year. Living in Florida, we would think that our insurance premiums increase due to weather events. However, in 2021, this does not seem to hold true. Instead, it seems to be that the rates are going up and people are scared of a market crash due to increases in litigation in our state.
Guy Fraker of Cre8tfutures Innovation System & Consultancy has 30 years of experience working in the insurance industry. He wrote a report, "Florida's P&C Insurance Market: Spiraling Towards Collapse." This will be our focus. How is this happening? Let's take a look at why this is important, the laws passed between 2011-2019, some interesting statistics from the report, and how to fix this issue.
Why This is Important
Insurance on the home is very important, especially in weather prone states like Florida. However, the worry has turned to the problems of increased litigation in the state. It is also becoming increasingly difficult to insure homes that may have five years or less left on roofs, HVAC, and water heaters. This is ultimately causing the homeowner more money.
Laws Passed Between 2011-2019 Relating to the Insurance Market
The 4 laws passed in these years relating to the insurance market are:
1.Statutes Governing Assignment Agreements
This law went into effect on July 1, 2019. It states that contractors must provide a detailed estimate of the cost for the work they will be providing. This is different than the previous law that had the insured sign over all rights to their policy, called an AOB- Assignment of Benefits. This allowed contractors to charge the homeowner an exorbitant amount, the home owner would submit it to the insurance company, and then the expectation was that the insurance company will eventually pay it.
Things have changed with the new law. Now, the estimate of the work to be completed must be provided and it doesn't allow the contractor to charge an outlandish amount. Also, the amount is known right away as there is a limitation on how long there is to provide information.
If the contractor decides to take the insurer to court, then there are specific requirements that must be met and the contractor will be the one who must prove fault on the part of the insurer.
2. Mandatory Replacement Cost Coverage for Residential Roofs
It's a good idea to pull out your property insurance policy and see what it says about covering the replacement of a roof. Some insurance policies won't cover if it is over 10 years old. In fact, the problem here is that many roofers were going to homes and climbing on residents' roofs, if they were given permission, and then "finding" things that were wrong.
Then, the roofer was turning around and telling the homeowner a new roof was needed. Next, the homeowner was filing a claim with insurance. However, some policies don't do "actual cash value" and some also had the wording in the insurance papers that they would cover the amount if the homeowner paid a higher premium.
3. Multi-year Statute of Limitations to File a First Notice of Loss
This law that is in effect is also causing the financial fallout for the property insurance companies. Homeowners are given 3 years after a named storm or non-catastrophic water damage or roof damage to file a "first notice of loss." That is a long time!
4. One Way Attorney Fee
This fee allows an insured homeowner to recover attorney fees when they prevail for settling out of court. It happens when the insurance company does not want to pay the over-inflated bill from a contractor. However, it does not allow the insurance company to recover the fees for the attorney they had to use and this is before they even possibly need to head to court. This causes the insurance company to lose more money.
Fraker found that the amount of litigation with the above issues has accounted for more than 60% of litigation filed and it was related to non-catastrophes. While 40% was related to catastrophic storms and losses. Thus showing that the amount of financial money that is being paid out can be changed- if the right laws are put into place. Unfortunately, the $3 billion in expenses this has caused is being put on the Florida property owners.

Issues with Obtaining Insurance
Issue with Residential Roofs
Another issue with residential roofs is that many are still in good shape but difficult to get insurance. One of those is the tile roof. While many of these still have a lot of life left at 25-30 years old, insurance companies don't want to insure them. In fact, a tile roof can last up to 50 years if there are no major weather issues or fallen trees on the home.
Another one is the metal roof. A metal roof can last up to 70 years! Again, it is difficult to get those insured.
In addition, 10 year 3 tab shingles and 15 year architectural shingles are difficult to get insurance, even though they last a long time.
Why There Are Problems With These Types of Materials For Roofs and Insurance
Well, part of it is because we are in Florida and are prone to weather events. Many insurance companies believe that the lifespan is shortened and need replacing sooner. However, that just hurts the homeowner who may not have the money to replace at that time.
A four-point inspection or roof certification is required by the insurance company to find out the condition of the shingles. Insurance underwriters are wanting at least 5 years of life left on roofs for Florida Four Point & Roof Certification Inspections. It used to be only 3 years, but insurance companies are suggesting that roofs with an estimated life of fewer than 5 years are more likely to submit insurance claims on their roofs the following year or two.
So if an inspector says there are less than 5 years left on the roof, then it is difficult to get insurance – unless the owner purchases a new roof.
For example, Joe has a four-point inspection done on his home. It is determined by the inspector that he has 4 years left on his roof. The insurance could do one of the following:
Tell him he has to replace the roof
Pay a higher premium
Give him 30 days but they will want to see a contract for the roof to be completed soon.
HVAC and Water Heater
If a homeowner does maintenance on the HVAC system or water heater two times a year, they should be able to get extra years out of it. However, insurance underwriters want them replaced sometimes 5 years sooner and they find out about the age through the Four Point Inspection, as mentioned above. These issues are a headache for the homeowner.
Interesting Statistics From the Article:
*Since 2013, insurers have paid out $12 billion fees to attorneys
*In 2019, higher premiums were charged due to insurance companies paying $3 billion in lawsuit costs.
*Between 2014-2020, insurers have been involved in 221,000 lawsuits – many of these are non-catastrophic issues such as water damage and roofing claims.
*Litigation costs are 17% higher in Florida than other states that are catastrophe prone.
*Florida insured's paid between $2 billion and $2.7 billion in costs allocated to suits in the form of increased premiums. Thus the rates of insurance premiums increased for the consumer.
*Plaintiff attorneys receive 7% of insurance litigation cash flow.
*Only 8% of the cash flow is paid to the insurance companies.
Root of the Problems- Started in the Recovery From Storms
The report by Fraker says that the root of the problems started in the recovery from storms. This would have been okay if the state's economy was taken care of and protected. However, there was no balance in place. Unfortunately, this allowed there to be an unbalance and operated at the expense of insurers. Then, this trickled down to the state's economy and the residents. It also is affecting those who are reinvesting within the state or from outside the state.
Not only are the rates in the state for consumers going up but also there is a loss of people reinvesting their money into homes in the state. This is due to the increase in premiums. In fact, there are insurance carriers pulling back policies in south Florida and central Florida because of the litigation issues.
Even though the state of Florida had hurricanes and a lot of damage from 2017-2019, insurance companies say that the issues have to do with the increase in litigation, not the storms. According to Fraker, legislative reforms are needed in order to keep this from spiraling out of control and hurting the economy in Florida. It is headed in the direction of causing a massive fallout of the property insurance for residential homeowners.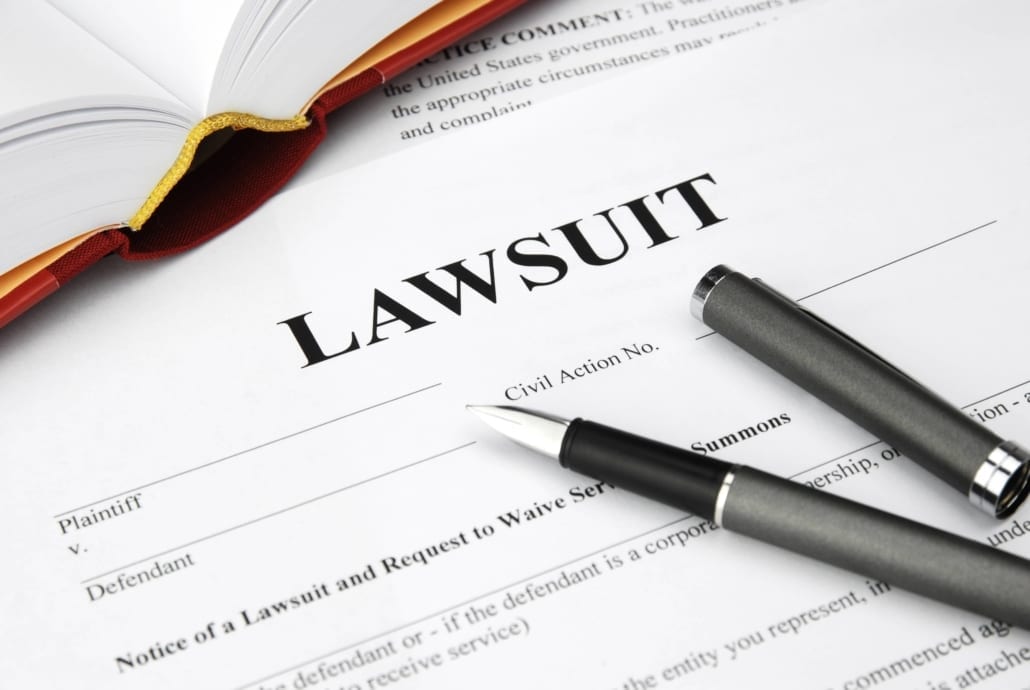 How to Fix This Issue
Fraker recommends the following:
Legislation must change the law about the One Way Attorney Fee. It should be they are, "Awarded based on policies and damages awarded to the claimants."
Change the 3-year notice of first loss to one year.
Consolidate the lawsuits so that multiple lawsuits cannot come from the same property.
Allow excluded or non-covered damages to remain just that- non-covered.
The rest of the recommendations can be accessed here.
Florida State Senator Jeff Brandes, a member of the Senate Banking and Insurance Committee plans to make these recommendations to the committee. He and many others want the Florida insurance market to get back on the right path.
Conclusion
Talking to your local representatives is a good place to start in curbing this issue. In addition, educating your neighbors about the scams and the increase in premiums. You as a consumer can help turn the market back around as it affects all of us- no matter our occupation or position in this.
https://insideandoutpropertyinspectors.com/wp-content/uploads/2021/02/Issues-in-Florida-With-Property-Insurance-and-Litigation-scaled.jpeg
853
2560
BJ Johnson
https://d39oyu4lp7snwz.cloudfront.net/wp-content/uploads/sites/54/2019/08/31171419/io-favicon-300x300.png
BJ Johnson
2021-02-05 13:26:39
2021-08-31 21:50:17
Issues in Florida With Property Insurance and Litigation