How To Remove Stains From Hardwood Floors
Homeowners have many concerns when it comes to their homes. It is such an investment to purchase a home and then maintain it as required to increase longevity and resale value. In that regard, keeping your floors looking clean and new is very important if you want your home's resale value to be maintained. Unfortunately, flooring is the most highly trafficked area of your home. Whether it is carpet or tile or even hardwood floors, they are going to get stained at some point. How to remove stains from hardwood floors? It depends on the type of stain. The quicker you remove it the better the floor looks.
Let's take a look below at how to remove stains from a hardwood floor.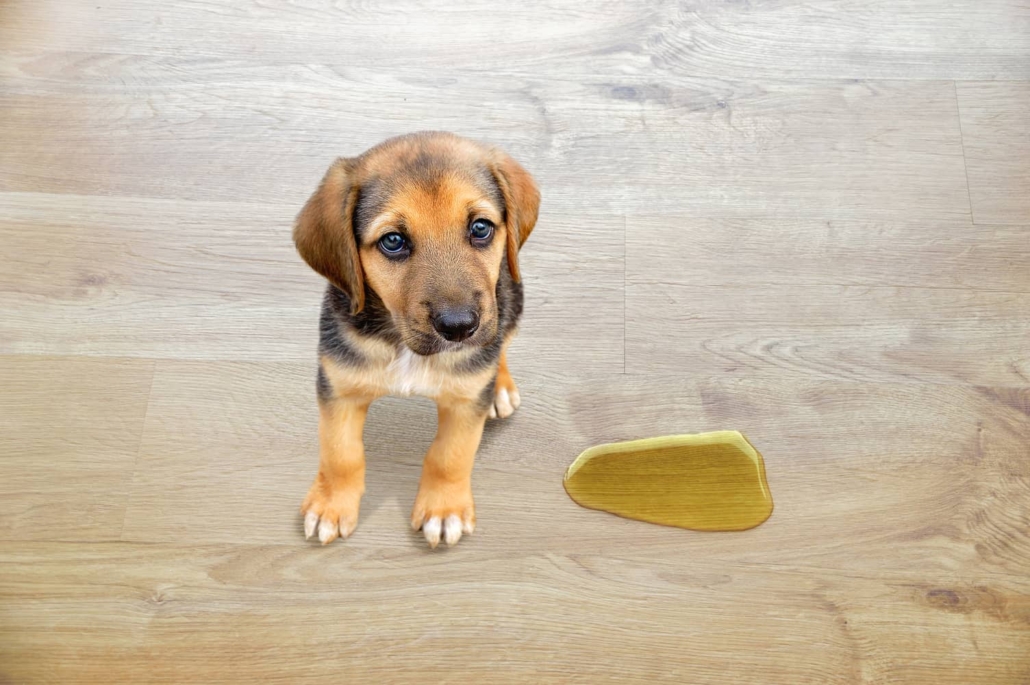 What Type Of Stains
Depending on the type of stain, will determine your best approach to removing it. If you are concerned with removing pet stains, dirt stains, oil stains, or water stains, your approach will vary. Unfortunately, there are no one-way fixes at all. Let's take a look below at how we can handle each stain type.
Dirt stain – when it comes to these types of stains you will gently rub the area with warm water. Use a wet cloth or rag and simply scrub the dirt or wipe the dirt away. You can use a furniture polish spray or white vinegar to help loosen the dirt and grime.
Oil stain- for this type of stain you will want to use mineral spirits to lift the stain and then soapy water to absorb the stain and mineral spirits. Work quickly so that the mineral spirits don't settle into the hardwood flooring. Follow up with some furniture polish to clean and protect the area.
Water stain -light stains are easier to remove than dark stains. Apply mineral oils across a wide range of the floor, not just on the spot of the stain. Use a soft cloth to scrub the area of the stain and the area around it. Let it sit for 12 hours and then go back and scrub and wipe with your soft dry rag. At this point, the stain should be gone. If the stain is darker, you will likely have to buff the stain out until it is gone. Then apply a new finish with wax or polish. Buff the area so that the new finish is blended into the old finish.
Pet stain – use hydrogen peroxide or another enzymatic cleaner like baking soda, to lift pet stains from your hardwood floor. If the pet urine isn't cleaned up quickly, you might end up having to buff the area of the floor and refinish the area. This is the only way to guarantee the stain is gone and the urine smell is too.
Always keep in mind that removing stains from wood such as removing water stains or removing black stains could require different stain removal methods. Be sure to use the correct method on parts of the stain so that you don't damage further damage the wood grain.
Other Recommended Maintenance
Now that you understand how to remove stains from your hardwood floor you can focus on whether or not they are squeaky due to a structural problem, or improper installation. Read up on why your floors are squeaky because you might need to get them replaced before worrying about removing any stains.
Next, determine whether or not you have a tougher stain to remove like paint. In some cases, when homeowners are painting their walls, paint can get dripped onto the hardwood floors. This would require a special cleanup in order to protect the hardwood floors. Be sure to read up on how to remove paint from your hardwood floors.
Lastly, understand that not all stains occur on hardwood floors. In many cases, homeowners elect to have carpet in their bedrooms or other less trafficked rooms in the home. In some cases, that can include removing mold from your carpet.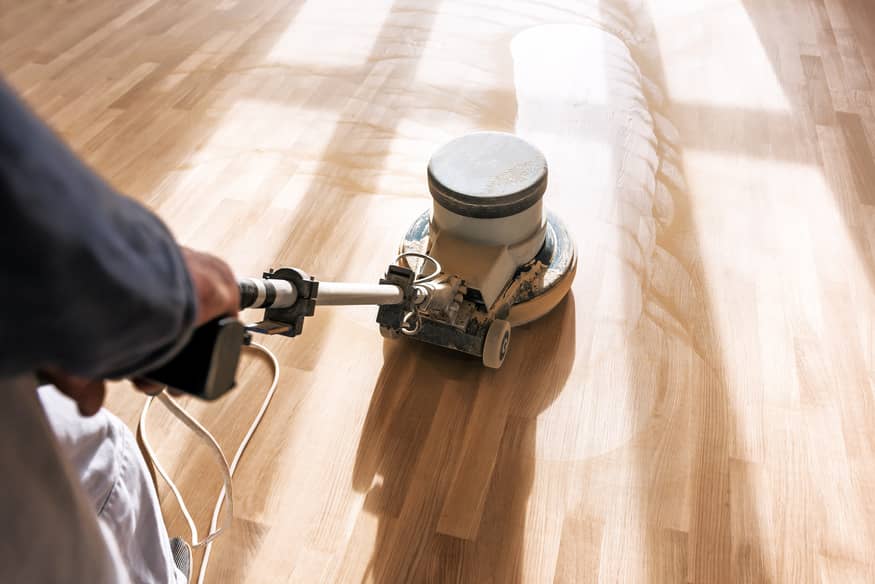 When Do I Call A Professional
When it comes to hardwood floor stains, it is essential to call on a local professional contractor. Not every homeowner has the tools or materials to correctly remove a floor stain from their hardwood floors. That said, don't be afraid to get your hardwood floors cleaned by a professional. If you aren't sure who to call, reach out to your local home inspection team. They can inspect your hardwood floors for stains and their structural soundness. Also, they can refer you to a reputable professional contractor to help get your hardwood floor stains removed.
Conclusion
Removing stains from your hardwood floors is not easy. Most homeowners do not have the time or patience to worry about stains on their hardwood floors. However, it is important to remove stains from your hardwood floors the moment they occur. The longer you wait to remove the stains, the worse they can become. If you aren't sure how to remove the stains, call on your local professional. Start with your local home inspection team. Reach out to Inside and Out Property Inspectors in Jacksonville, FL, and surrounding areas to get your home inspection done today.
https://insideandoutpropertyinspectors.com/wp-content/uploads/2022/10/cleaning_a_hardwood_floor_25.jpeg
1037
1643
BJ Johnson
https://d39oyu4lp7snwz.cloudfront.net/wp-content/uploads/sites/54/2019/08/31171419/io-favicon-300x300.png
BJ Johnson
2022-10-25 19:01:01
2022-10-25 19:01:02
How To Remove Stains From Hardwood Floors