Importance of Keeping Your Home Inspection Report
Buying a house comes with a lot of expenses and to-do lists, in addition to finding the house you want. You probably have ideas of what you want in it and the non-negotiables with the home and neighborhood. Though not required for the purchase of a home, it is highly recommended. There are several reasons for having a home inspection done, as well as why you should keep the report. Who pays for a home inspection? It is usually the buyer who can find out the ins and outs of the home and an unbiased evaluation. Also, keeping the report is important to show to contractors and repair people so they know what repairs need to be made. Let's take a look.
Why A Home Inspection?
When looking to buy a home, a potential buyer should pay to have a home inspection done as soon as they can after the offer is accepted by the seller. This is because it is important to give the seller time to fix any issues (if they choose to) that the inspector finds. It also allows you and the seller to come to an agreement on the repairs and a final price.
A home inspection is necessary, whether it is on an older home, new build, or condo. You may wonder about having an inspection on a new home, but they do have defects and sometimes the house is built so quickly that things are overlooked or not done correctly. Paying for the inspection gives you peace of mind that you aren't getting into a "money pit" or a home with major issues that aren't seen from the outside.
Never assume a house that looks great on the outside has everything functioning properly on the inside. Spending the money to hire a home inspector is worth it.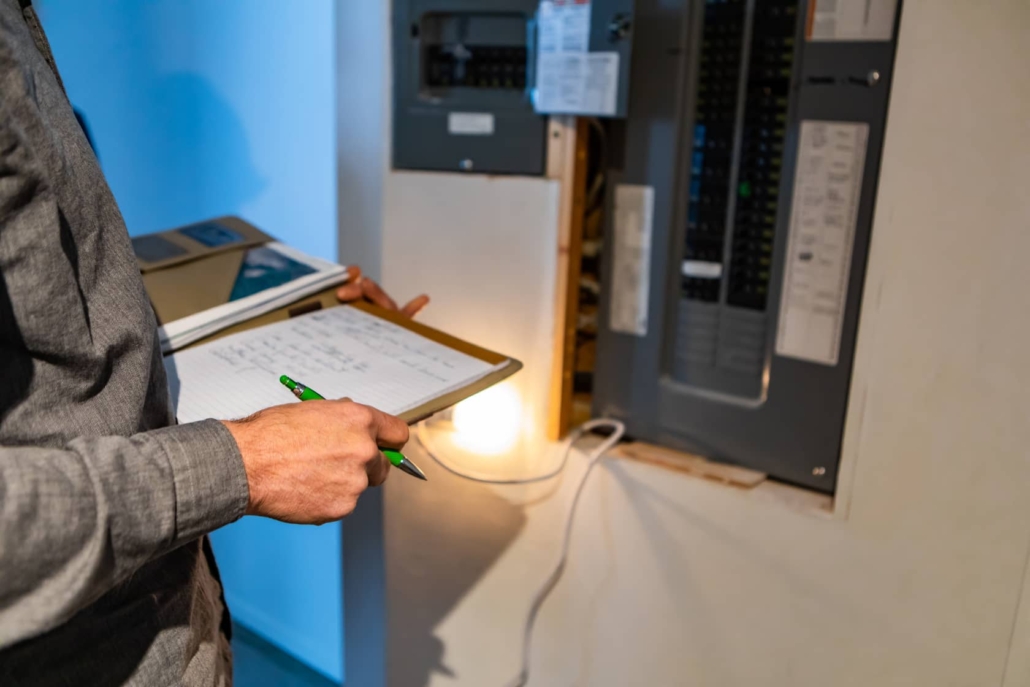 Types of Home Inspections
There are different types of home inspections. A standard home inspection is what is normally conducted. This covers the structure, electrical system, construction, mechanical systems, and plumbing of the home. There are also other home inspections that are specialized, especially here in Florida. Also, there are ones that are for health and safety concerns.
Some of these are:
Sewer Scope
A sewer scope inspection uses a camera to see if there are any issues in the sewer lines of the home.
Mold Inspection
A mold inspection is done to see if there is any pre-existing mold in the home. It is also to see if there are areas that are water damage prone or have high humidity.
Wind Mitigation
A wind mitigation inspection is using certain building techniques to limit the damage caused by intense wind, such as hurricanes. This type of inspection can lower the homeowner's insurance.
4-Point Inspection
A 4-point inspection covers the roof, plumbing, electrical, and HVAC. Most home insurance companies don't like to cover homes that are over 25 years old. Thus they require this inspection to make sure the home meets the standards.
Cost
The average home inspection fee in Florida is over $300 for an average-sized home. For a smaller home, it may be less while a large home will be more.
How Buyers Use the Home Inspection Report
The amount of money spent on a home inspection is peanuts to have peace of mind and know what you are getting into for a home. The report helps the buyer and real estate agent with negotiating with the seller. It is also a great idea to have this report so you remember the ages of important elements in your home such as the water heater, HVAC, etc.
If by chance the home you are looking at buying is an "as-is" this inspection can allow you to cancel the purchase of the home, or negotiate the price with the seller. A home inspection report also allows you to use it as a checklist if you are doing a loan for renovations. This can help the buyer with financing.
Keep in mind that a lot of the information you get in the report is not for negotiating, but is for maintenance information. Lastly, the report is needed for contractors. This is because it will show the contractors where the repairs are.
What Happens If Problems Are Discovered?
An inspection that is thorough will list items that should be looked at around the home. The report may come up with minor issues or major issues. Let's look at some of the common findings.
Structural damage
When looking at the structure of a home, they will be checking for cracks that are in the foundation. Also, in states that have basements, a home inspector will look for drainage issues. The crawl space will also be looked at for issues in drainage, as well as masonry or bricks that are failing.
Roof damage
Roof damage is also another common area. Here in Florida, we have hail storms, hurricanes, tornados, and also just bad summer storms. In other states, snow can also cause damage to the roof. The inspector will look for tilting, and shingles that are broken or missing and check the gutters for clogging.
Chimney issues
The inspector will also look at the chimney and any damage to the flue, bricks, or mortar. They will also look to see if there are any blockages in the interior. Lastly, sometimes the fixes are easy things like a chimney sweep or could end up being structural repairs.
Pest Infestation and Wildlife Issues
Inspectors will also keep an eye out for any pest problems they may come across in an inspection and give recommendations for pest control service or to contact a professional.
Trees That Are Dead
If the inspector finds large trees that appear dead near the home, they will give recommendations as to what to do. Having dead trees near the home can cause problems if they fall on the house or knock down power lines.
Issues with Plumbing and Septic
An inspector will look for pipes that are corroded, broken, or rusted. They will also look at any that have the wrong type of pipe that has been used too. Looking for water damage near the plumbing fixtures will also be another thing that they do as well as stains on the ceiling from water. Mold and mildew will also be signs of water damage. If the home doesn't have sewer and instead has septic, this will be inspected for leaks, as well as drainage issues. They will also look to see the level of solids that are in the tank. A company that has septic inspections as a service will be needed to do this.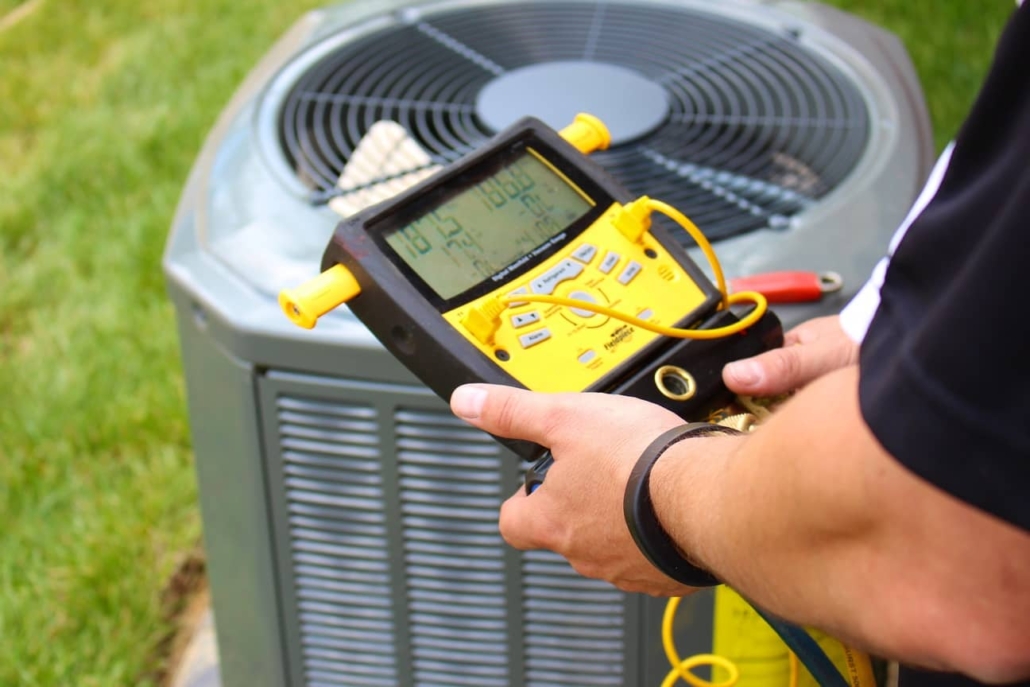 HVAC issues
The HVAC system will be looked at to make sure it is working properly, it has the correct wiring, as well as the air conditioner is working properly. An air conditioner lasts about 10-15 years and is expensive to replace. You will want to know about these expenses before purchasing a home.
Electrical hazards
An inspector will check to see if the house has GFCI outlets, the grounding of three-pronged outlets as well as the circuit panel doesn't have any illegal modifications. If there are some issues or suspicion of issues, the buyer may hire an electrician to take a look and make sure everything is up to code.
Fire Issues In The Home
Many issues in a home that are fire hazards are due to electrical issues. There are also fire hazards with fireplaces and the inspector will also check that smoke detectors and carbon monoxide detectors are working. Lastly, they will check that windows and doors are working properly, especially in case of a fire.
Appliances
An inspector will take a look at major appliances such as the oven and the hood, dishwasher, refrigerator and freezer, and garbage disposal. This is to make sure they are all working properly.
Here is a great video about home inspections for first-time buyers.
Recommended Maintenance
Now that you know about having a home inspection and who to share your report with, let's take a look at a few other areas. One of those is negotiating after a home inspection. This is important as you will know what the necessary repairs are after the home inspection is completed. You as the buyer may also want to have your own contractor fix the issues so you may want to negotiate the price of the home.
Another area is walking away after a home inspection. You may find that the home inspection report shows there are structural issues in the foundation or termites to name a few. These types of findings allow you to walk away from purchasing a home if you choose to do so.
Lastly, if you own a house in the great state of Florida, there are other inspections you the home buyer want to think about doing. Those are wind mitigation and 4-point inspections. The wind mitigation inspection gives homeowners insurance discounts based on certain building attributes while the 4-point inspection tells insurance companies how well the home has been maintained.
Conclusion
When buying a home you are making probably the largest purchase in your life so you want to make sure you have a home inspection done. Keeping copies of this inspection is helpful for the contractors who will need it. Contact Inside and Out Property Inspectors in Jacksonville, FL, and surrounding areas to get your home inspection done today.
https://insideandoutpropertyinspectors.com/wp-content/uploads/2023/05/home_inspection_25.jpeg
917
1375
BJ Johnson
https://d39oyu4lp7snwz.cloudfront.net/wp-content/uploads/sites/54/2019/08/31171419/io-favicon-300x300.png
BJ Johnson
2023-05-16 23:14:14
2023-05-16 23:14:15
Importance of Keeping Your Home Inspection Report