How to Lock a Garage Door: Ensuring the Security of Your Property
The security of your property is a top priority as a homeowner or real estate agent. While many may overlook it, one area that requires particular attention is your garage door. Have you ever found yourself wondering how to lock your garage door or bolster its overall security? In this article, we'll cover all the best ways to do just that.
Why Should You Lock Your Garage Door?
Locking your garage door is crucial for several reasons. First and foremost, it serves as a deterrent to potential burglars or intruders. An unlocked garage door is an open invitation for criminals to gain access to valuable possessions such as vehicles, tools, and even access to your home itself. By taking the simple step of locking your garage door, you significantly reduce the chances of becoming a victim of theft or vandalism.
Additionally, from a real estate perspective, a secure garage can be a major selling point, increasing the value of your property and attracting potential buyers.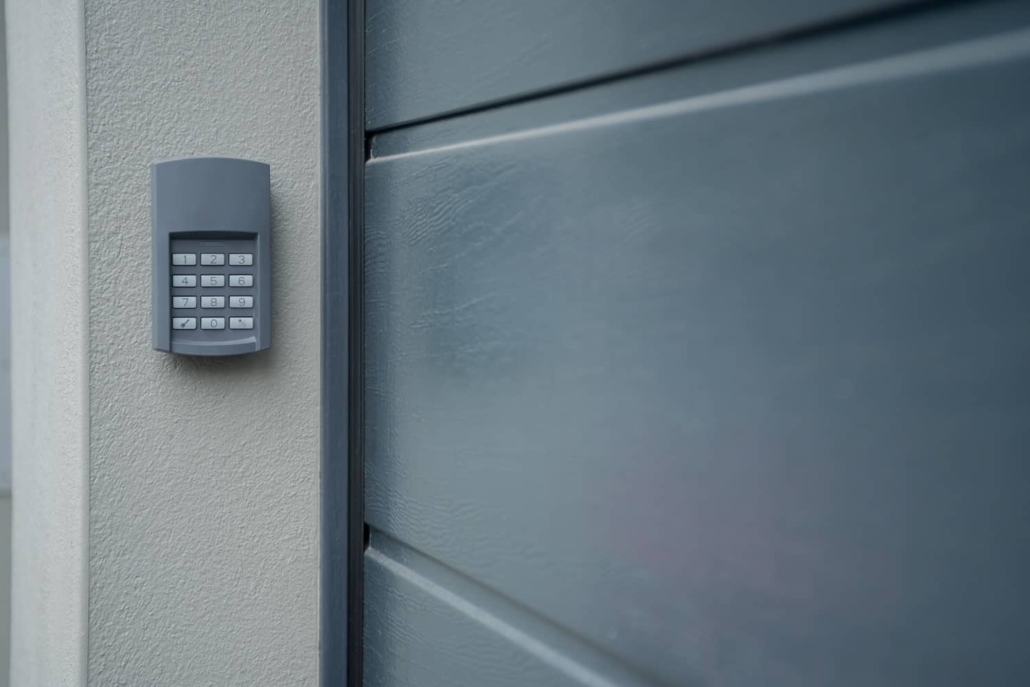 Different Methods of Locking Your Garage Door
When it comes to securing your garage door, there are various tools and techniques at your disposal. Here are a few worth considering:
Deadbolt Locks
Installing deadbolt locks on your garage door is an effective way to strengthen its security. These locks provide an extra layer of protection by preventing unauthorized access, as they require a key to unlock them from the outside. Choose high-quality deadbolt locks that are resistant to picking and tampering for maximum security.
Padlocks and Hasps
Another option to consider is using padlocks and hasps as an added deterrent. Attach a sturdy hasp to the garage door and secure it with a padlock. This method prevents anyone from opening the door without first removing the padlock, serving as an excellent visual deterrent.
Smart Garage Door Openers
In this digital age, smart technology offers innovative solutions for enhanced security. Consider investing in a smart garage door opener that enables you to control and monitor your garage door remotely. You can receive notifications on your smartphone whenever the door is opened or closed, giving you greater peace of mind and the ability to act swiftly if any suspicious activity occurs.
Garage Door Locking Buttons

For simplicity and security combined, a garage door button is available to both lock and open your garage door as needed. These buttons, typically located on the wall-mounted control panel or the garage door opener unit, allow you to manually lock the door. When engaged, they prevent the door from being opened even with a remote or keypad entry. Using these locking buttons is especially important when you're away from home for an extended period or want to ensure extra security during the night.
Other Essential Garage Maintenance Tips
While ensuring the security of your garage door is important, it's equally vital to keep up with regular maintenance to extend its lifespan. Here are a few maintenance tips every homeowner or real estate agent should keep in mind:
Lubrication
Keep the moving parts of your garage door well-lubricated to ensure smooth operation. Regularly apply lubricants to hinges, springs, rollers, and tracks to prevent rusting and reduce friction, ultimately prolonging the life of your garage door.
Insulation
Consider insulating your garage to regulate temperature and noise levels. Insulated garage doors not only provide energy efficiency benefits but also offer additional security by minimizing outside noise and preventing potential burglars from easily determining if your garage is occupied.
Regular Inspection
Perform routine inspections of your garage door to identify any signs of wear and tear, such as loose bolts or frayed cables. Timely repairs and replacements can prevent unexpected breakdowns and maintain the security and functionality of your garage door.
In conclusion, securing your garage door is crucial for the safety of your property. By implementing the tools and techniques mentioned above and staying on top of regular maintenance, you can protect your belongings, deter potential intruders, and increase the overall security and value of your home. Locking your garage door is a simple yet effective step toward ensuring the security of your property.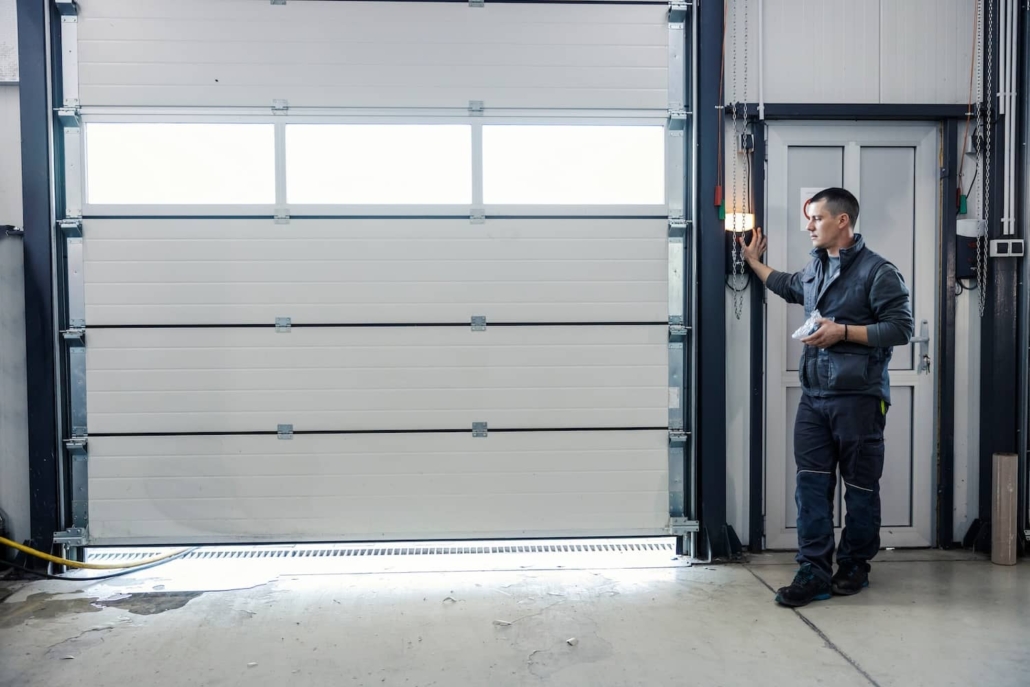 Other Recommended Maintenance
In addition to the primary maintenance practices shared earlier, a few other measures can significantly contribute to the longevity and efficiency of your garage. Your garage roof installation is one area that might contribute to the energy efficiency of your garage. Regular cleaning is also critical; ensuring both the exterior and interior of your garage door is free from dirt, debris, and corrosive substances will promote its aesthetic and functional longevity. A gentle cleaning with a mild detergent and a soft-bristle brush is usually sufficient. Pay particular attention to the tracks of your garage door, ensuring they are free from debris that could obstruct the smooth movement of the door.
Occasionally, a garage door adjustment may be needed as well. Replacing and repairing as needed will keep your garage well-sealed against external elements, enhancing not only energy efficiency but also protecting against pests and water intrusion.
Lastly, don't forget to take a peek at any potential obstructions around your garage door and make sure you can manually open it. This simple step can help you steer clear of more major maintenance headaches down the road.
When to Call a Professional
Despite our best DIY efforts, there are instances where professional intervention becomes necessary to maintain the security and functionality of your garage door. Should you encounter problems like persistent noise, misalignment, or any operational hitches that troubleshooting steps don't resolve, it's prudent to call a professional garage door technician. Additionally, tasks like spring repair or replacement are dangerous and should always be handled by experienced professionals to prevent serious injury. Regular professional inspections can also serve as a preventative measure, identifying and addressing minor issues before they escalate into costly repairs.
Conclusion
Mastering how to lock your garage door and maintaining it well are simple yet crucial steps toward ensuring the safety and security of your property. The tips and professional advice shared in this guide aim to provide a comprehensive roadmap towards achieving a robustly secure and well-maintained garage door. By following the outlined recommendations and knowing when to call a professional for further assistance, you are well on your way to ensuring a safe, secure, and sound garage space. To further contribute positively to your property's overall value and integrity, you can also reach out to the Inside & Out Property Inspection team to have them verify the safety of your home's remaining important components.
---
https://insideandoutpropertyinspectors.com/wp-content/uploads/2023/10/Locking-Garage-Door-2.jpeg
1088
1500
BJ Johnson
https://d39oyu4lp7snwz.cloudfront.net/wp-content/uploads/sites/54/2019/08/31171419/io-favicon-300x300.png
BJ Johnson
2023-10-04 12:49:31
2023-10-04 12:58:20
How to Lock a Garage Door: Ensuring the Security of Your Property