Are Bathroom Sink Pipes Connected to the Sink Drain?
Plumbing, a hidden yet vital artery of our homes, often presents a maze of questions to homeowners. If you have ever wondered, "Are my bathroom sink pipes connected to the sink drain?" you're in the right place. Solving this simple yet crucial inquiry satisfies our curiosity and, more importantly, empowers us to manage minor maintenance tasks if needed.

Below, we will unravel the answer to this question, shedding light on the integral connection between the bathroom sink pipes and the drain. So, read on to discover how they intertwine to form a functional plumbing system in your bathroom.
Understanding Basic Bathroom Plumbing
Making sense of your bathroom plumbing begins with acquainting yourself with the basic components. The faucet, the visible part, is where it all starts. Next in line is the P-trap, the drain pipe, and the vent system. Let's dig into these components a bit further!
Faucet: The faucet is the starting point of any plumbing system in the bathroom. Modern faucets come with aerators that help reduce water usage without compromising on pressure. Some advanced faucets even have built-in filters to purify water as it flows through.
P-trap: The P-trap is crucial for trapping debris and preventing sewer gases from entering the home. It's essential to clean the P-trap regularly to avoid clogs and ensure a sanitary bathroom environment.
Drain Pipe: The drain pipe channels water away from your home. It's good to note that different materials are used for drain pipes, such as PVC, cast iron, or copper. Each has its benefits and considerations regarding durability, cost, and ease of installation.
Vent System: Vent systems help maintain the correct air pressure within the pipes, preventing any vacuum or pressure buildup that could hinder water flow. Inadequate venting can lead to slow drainage and gurgling sounds.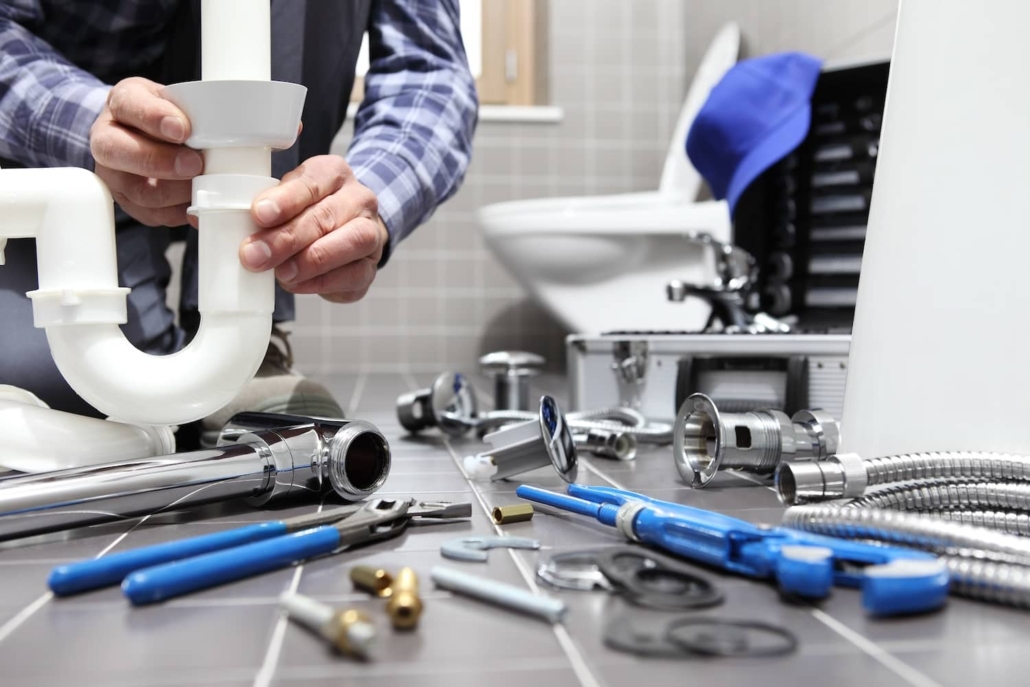 The Significance of a Secure Connection
The union between the sink pipes and the sink drain is a cornerstone of functional bathroom plumbing. This connection orchestrates the smooth transition of water from your sink to the plumbing system, ensuring that it is carried away from your home efficiently.
Leak Prevention: A well-sealed connection between the sink drain and pipes is essential for preventing leaks, which could lead to water damage, mold growth, and other costly issues.
Smooth Water Flow: A secure connection ensures a smooth flow of water, reducing the likelihood of clogs and back-ups that could disrupt your bathroom's functionality.
Material Compatibility: Ensuring that the materials of the sink drain and pipes are compatible is crucial for a lasting, leak-free connection. For instance, matching a stainless steel drain with PVC pipes requires a reliable joint to ensure a robust connection.
Ease of Maintenance: A well-designed connection allows for easier maintenance and repair. It simplifies the process of disassembling and reassembling the plumbing fixtures when necessary, like during clog removal or routine cleaning.
Common Bathroom Sink Pipe Issues
In the realm of bathroom plumbing, common issues often surface over time. Each carries its unique set of challenges and solutions. One such issue is clogging, typically caused by hair, soap scum, or other debris entering the drain. Clogs can disrupt the harmonious flow of water, creating a backlog that can be quite frustrating. The solution often lies in a combination of preventative and reactive measures. Employing a simple drain guard can catch debris before it becomes a problem, while a basic plunger or drain auger can be an effective tool to dislodge existing blockages.
Leaks are another common yet surreptitious issue, often going unnoticed until they manifest through water damage or an unusually high water bill. These leaks can occur due to the natural wear and tear on seals or a loosening of connections over time. A vigilant eye during routine cleaning can spot signs of moisture or small puddles, indicating a leak. Early detection and a tightening of connections or replacement of worn seals can stave off more severe water damage.
Unpleasant odors are a less common but equally distressing issue. These odors often signal a dry P-trap or a blocked vent system. Regular use of the sink usually keeps the P-trap filled with water, blocking sewer gases from entering your home. However, if odors persist, it might indicate a need to check the vent system for obstructions and ensure it's functioning correctly.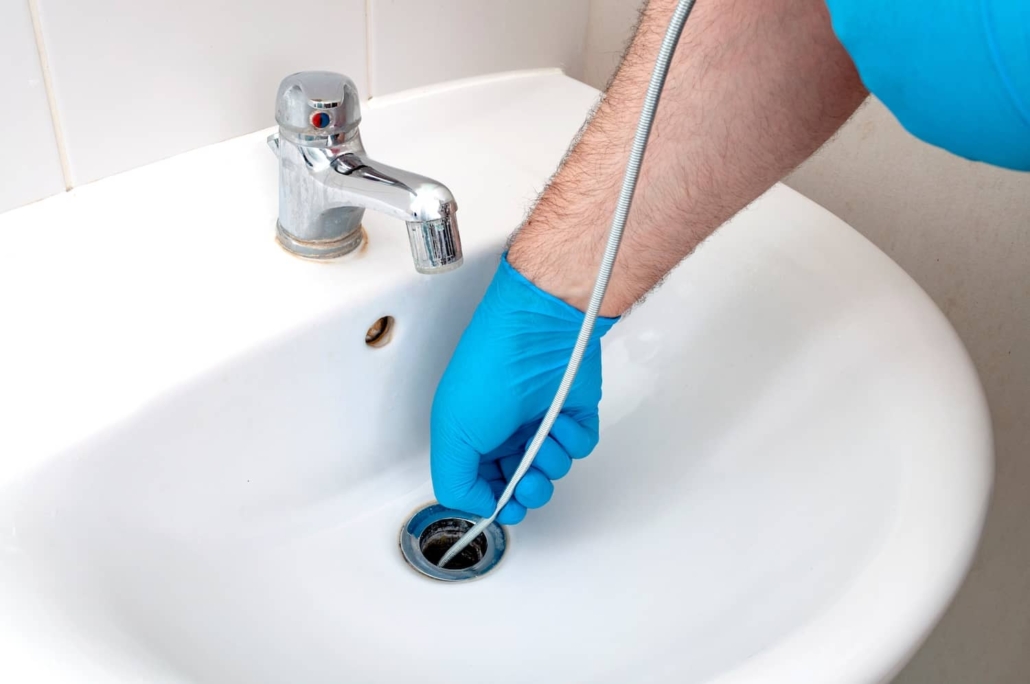 Other Recommended Maintenance for Bathroom Sink Pipes
Transitioning from troubleshooting common issues to adopting a proactive maintenance routine can significantly reduce the occurrence of such problems. The first step towards a well-maintained plumbing system is regular cleaning. Simple actions like cleaning the drain stoppers to remove hair and other debris can prevent clogs from forming. Similarly, a monthly cleaning with a mild drain cleaner can keep the pipes running smoothly.
Inspecting plumbing joints during cleaning can detect potential leaks early. This inspection needs no special tools, just a keen eye and perhaps a flashlight to illuminate areas under the sink.
Each of these maintenance tasks forms a cog in the wheel of a robust plumbing maintenance regime, ensuring the longevity and functionality of your plumbing system. By intertwining reactive measures to address common issues with proactive maintenance practices, you create a well-rounded strategy for enjoying a hassle-free plumbing system in your home.
When to Call a Professional
Bathroom plumbing can present a mix of simple and complex challenges. While minor issues offer a DIY opportunity, certain situations warrant a call to a professional plumber. Persistent problems, like recurring clogs or leaks, often signal deeper issues. A professional can identify and fix the root causes, preventing further trouble. They can also spot potential problems early, saving you from costly repairs down the line.
Unexpected changes, such as a sudden spike in your water bill or a drop in water pressure, are also red flags. These issues may indicate leaks or blockages in areas not easily accessible or visible.
Moreover, if you're considering a bathroom renovation or upgrading your plumbing system, a professional's guidance is invaluable. They can ensure correct installation, and compliance with local building codes, and provide recommendations for efficient and durable solutions. In essence, while regular maintenance can prevent and solve many plumbing issues, knowing when to call a professional is crucial.
Conclusion
Unraveling the connection between your bathroom sink pipes and the sink drain demystifies a crucial aspect of home plumbing. This newfound understanding arms us with the knowledge to identify when something is off, ensuring a functional and reliable plumbing system.

While a hands-on approach is empowering, certain situations call for a professional eye to ensure everything is in order. Their expertise can provide peace of mind, ensuring that the relationship between your sink drain and pipes continues to flow smoothly. If you have any concerns about your bathroom pipes or drains, don't hesitate to reach out to Inside & Out Inspections in Jacksonville, FL, and surrounding areas for a thorough examination of your plumbing system.
https://insideandoutpropertyinspectors.com/wp-content/uploads/2023/10/Bathroom-sink-pipes.jpeg
1000
1500
BJ Johnson
https://d39oyu4lp7snwz.cloudfront.net/wp-content/uploads/sites/54/2019/08/31171419/io-favicon-300x300.png
BJ Johnson
2023-10-24 15:55:30
2023-10-24 15:55:31
Are Bathroom Sink Pipes Connected to the Sink Drain?