Have you ever stopped to think about what is involved with stucco work on a house? There are many parts and pieces that go into your stucco work. One of those parts is a weep screed. What is a weep screed you ask? Well, it is a piece of metal flashing that is set at the bottom of the exterior walls of your home. Its main job is to pull the moisture out of the walls and provide an outlet for it to drain out.
The main purpose of this is to allow moisture and water to flow out and away from areas where it might collect and cause damage to your walls.
How a Weep Screed Works
Your weep screed works in two ways. First, it is installed to allow the stucco something to adhere to. So, when adding the stucco, the weep screed acts as a grabbing material so that the stucco stays on the wall. Secondly, it is installed to reduce moisture issues from behind the stucco. Moisture can build up and needs a place to go. Using the weep screed provides an outlet for the moisture to drain at the bottom of the walls. Thus, keeping your stucco dry and free from bubbling up and cracking.
Never Block a Weep Screed
It is important to understand that blocking the weep screed will cause a massive moisture issue within your stucco walls. You might think it pipes are leaking in the walls when it is actually moisture building up.
The weep screed provides the moisture build-up a place to leave the walls and maintain a dry area under the stucco wall. Keep in mind, if you are installing a new patio, the contractor needs to angle the slap in such a way that it does not block the weep screed. Blocking it will cause major damage to your walls and home exterior.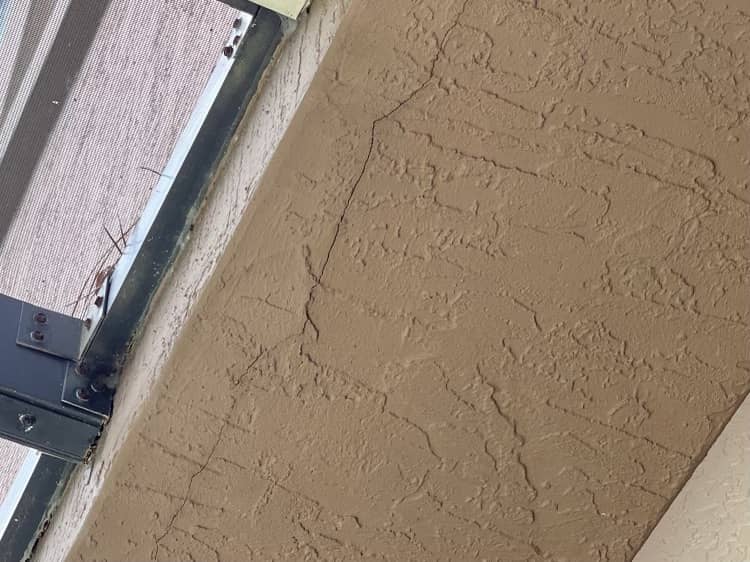 Do You Really Need a Weep Screed
Installing a weep screed under your stucco is highly recommended and in many cases a local code requirement. When installing it you must follow the proper overlap and clearance codes if you expect to get project completion approval. The general opinion is that it is highly effective and a very useful tool in stucco application. It also allows for a clean break on your foundation and walls and a nicer look
I would recommend using this on every stucco project unless you are matching an existing building that never used it and you want to match the rest of the house.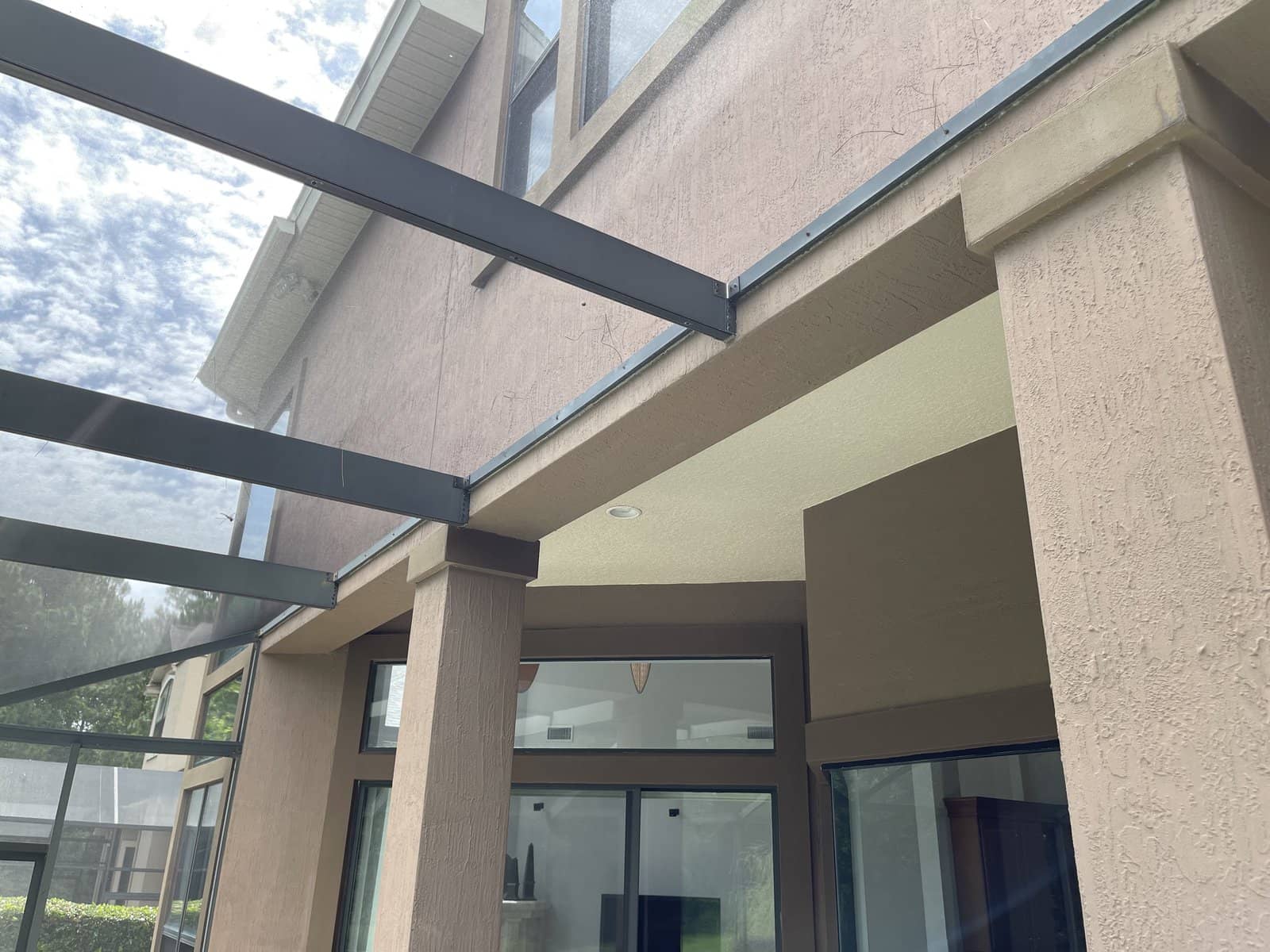 When a Weep Screed is Required
The question of when a weep screed is required is actually fairly common. It is highly recommended to use one when placing stucco over wood on a house. This is standard when you have a new construction build. They are code enforced and those codes can vary based on counties and states. Since it is meant to reduce moisture in the walls, they are typically not used on a cinder block or concrete home, because both concrete and cinder block are materials that can handle the moisture already.
Where to Buy a Weep Screed
Believe it or not, you can buy a weep screed at Home Depot or Lowes. However, it is highly possible that the one that you would like to have is not in their inventory. Typically, you will find one that is a 7/8 type and not the "J" type. If you want to get the proper type, you should go to a stucco supply yard for the best choices. Stucco supply yards will carry a three-coat and one-coat system, and the weep screeds are made from specialty metals that will not rust. In addition, those at the stucco supply yard come in various sizes and flanges as well.
Maintenance of Other Areas
Weep Hole – You might think the name weep screed sounds funny, but there is also a weep hole. A weep hole is in brick and some windows to let the moisture out. If it is not there, water can back up in the home. We all know that water backing up into the home can cause mold and other problems so always make sure the holes are open.
A weep hole is also in many windows. When it rains, the weep hole is there to let water drain. Just like the weep hole in a brick, if it clogs, the water backs up and goes into the home and down the wall. Thus, allowing staining on the walls and mold to grow.
Plumbing – if you have an older home, keep an eye out for plumbing issues. Older homes can have issues in drains, sewer lines that fail, and old fixtures to name a few.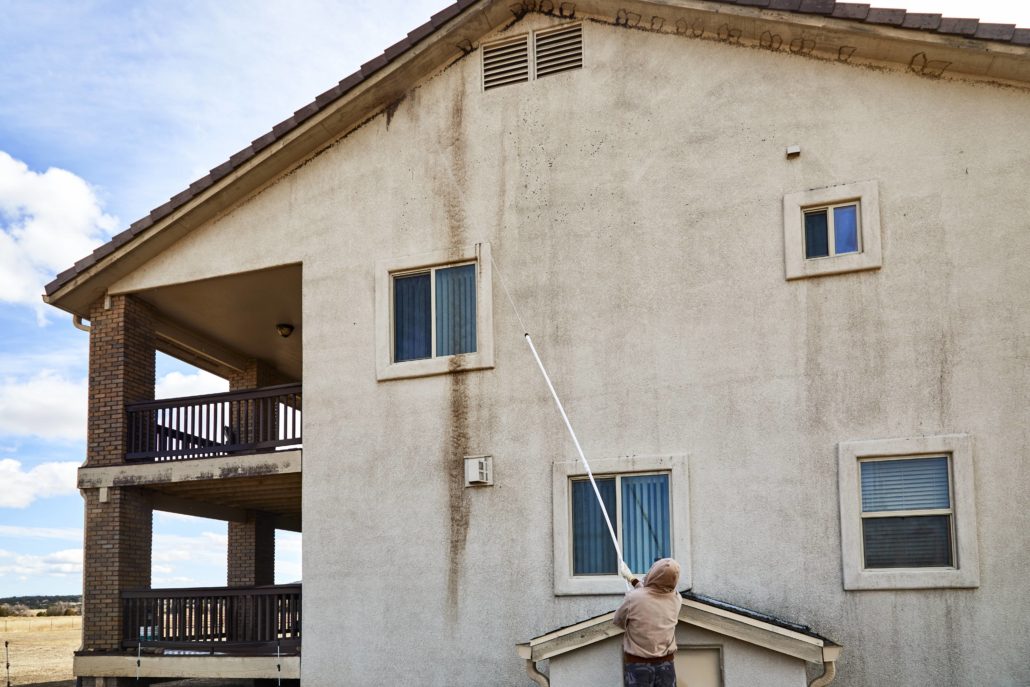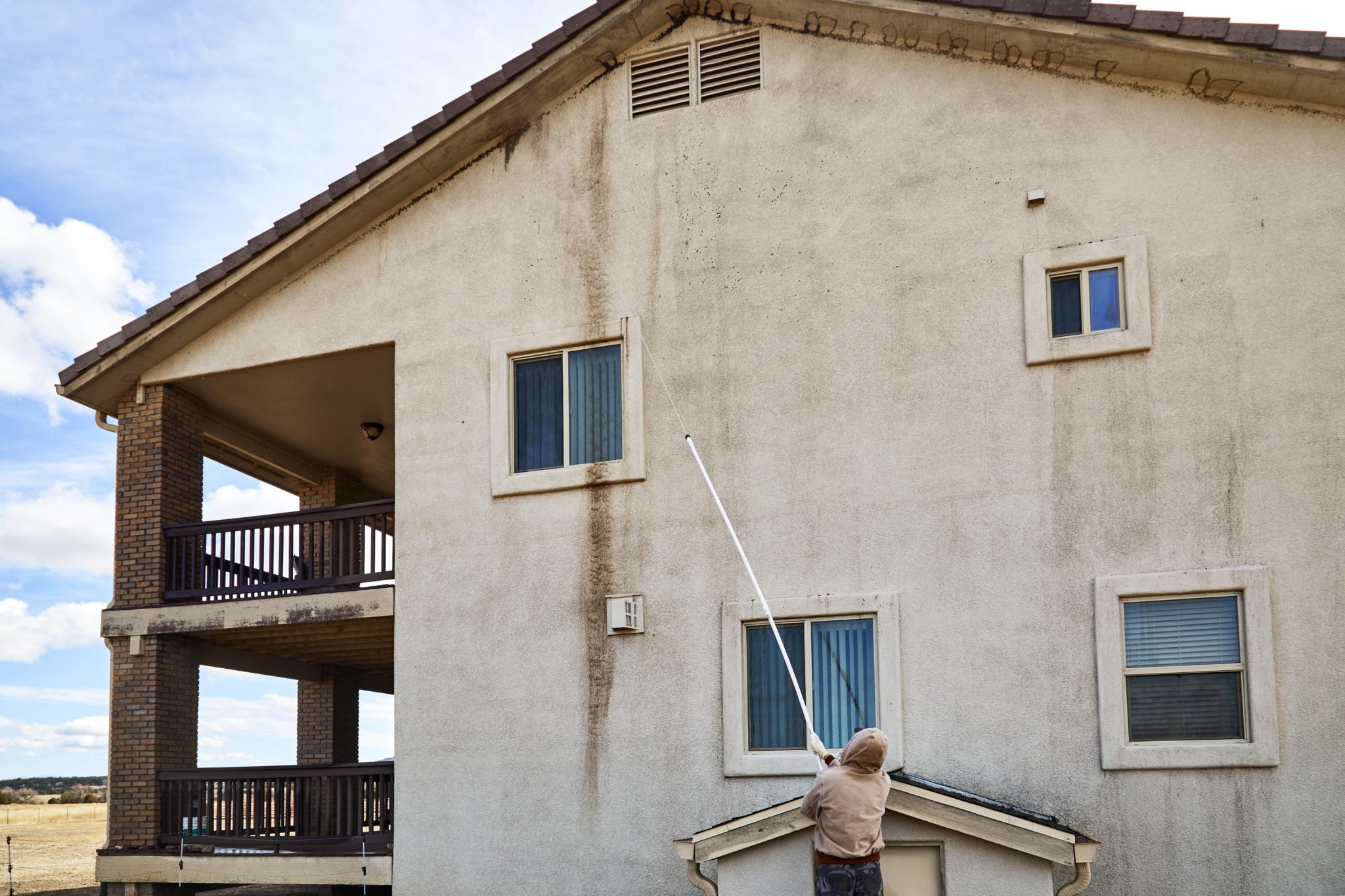 Clean stucco – since the weep screed is on the stucco and you are going to take a look to make sure it is working, it is a good time to clean the stucco. Cleaning the stucco can be done by using cleaning detergent, water, and a brush. This is easy to do and the good news is you aren't using chemicals.
When to Call a Professional
Call a professional if the weep screed is either not installed properly on your stucco home, or if it is missing or blocked. Also, if you have any questions about installation or are experiencing any leaking of water in the home. If this is something you don't want to put in yourself, calling a professional is the way to go.
Conclusion
Weep screed is important to keep the moisture away from the home. Keeping moisture away is essential as it can wreak havoc on the home. The idea of the is to keep water out of the home, thus avoiding any damages. Inside and Out Property Inspectors can check the weep screed in your home to make sure it is working correctly in Jacksonville and St. Augustine, FL areas. If not, they can refer a professional.
https://insideandoutpropertyinspectors.com/wp-content/uploads/2021/08/weepscreed-scaled.jpeg
1707
2560
BJ Johnson
https://d39oyu4lp7snwz.cloudfront.net/wp-content/uploads/sites/54/2019/08/31171419/io-favicon-300x300.png
BJ Johnson
2021-08-08 00:35:23
2021-08-08 00:35:25
What is a Weep Screed