You are putting things away in your attic and you begin to notice that the wood appears damp. You walk over to the area in question and notice rotten roof decking. What is roof decking? It is the sheet of plywood or other material that supports the shingles on a roof. Another name for it is roof sheathing.
Let's take a look at why you need to know about problems with roof decking, the problems that come with it, when your roof decking is needing repair, and when to call a professional.
Can Roof Decking Affect Ventilation
It is important to know that ventilation is just as important on the outside of your home as it is on the inside of your home. The roof decking should not be sagging between your rafters. This will cause poor ventilation and affect the longevity of your roof. If there is no ventilation in your attic space, the roof will begin to break down from moisture and extreme heat conditions. As the decking breaks down, it can no longer support the weight of snow (in colder climates) or the weight of powerful wind gusts. At this point, you will need to look into a new roof decking.
Roof decking should also be cut at ridges or offset ridges for vent installations.
Some homes have conditioned attic spaces. In these cases, roof decking is not visible since it is sealed with foam. In addition, the entire attic becomes an air-conditioned space.
Cost of Roof Decking
The average cost of roof decking depends on the materials that you choose to use and the square footage. The replacement costs for a roof decking that is 300 square feet is a range of $800 to $2,800. A typical full roof replacement can cost you anywhere from $8,000 to $12,000. Keep in mind that varies based on material costs and where you live.
Can the roof decking be replaced without having to replace the entire roof? Not really. Your roofing material adheres to the roof decking. Therefore, in order to replace the roof decking, you would have to remove and re-install the roofing material.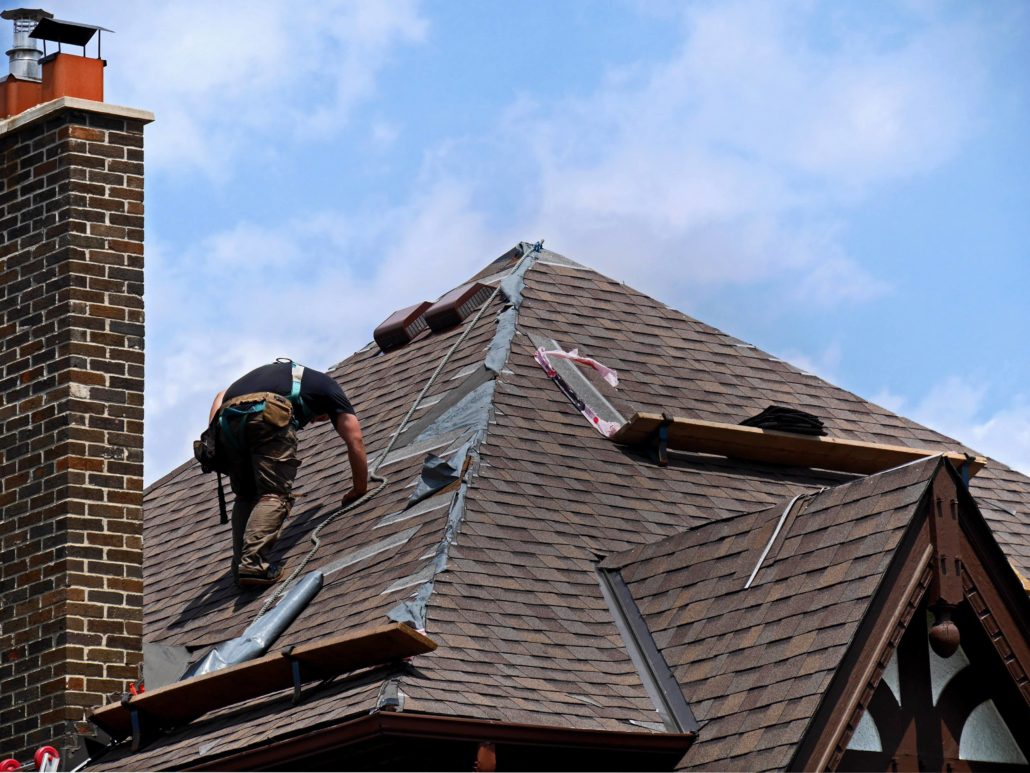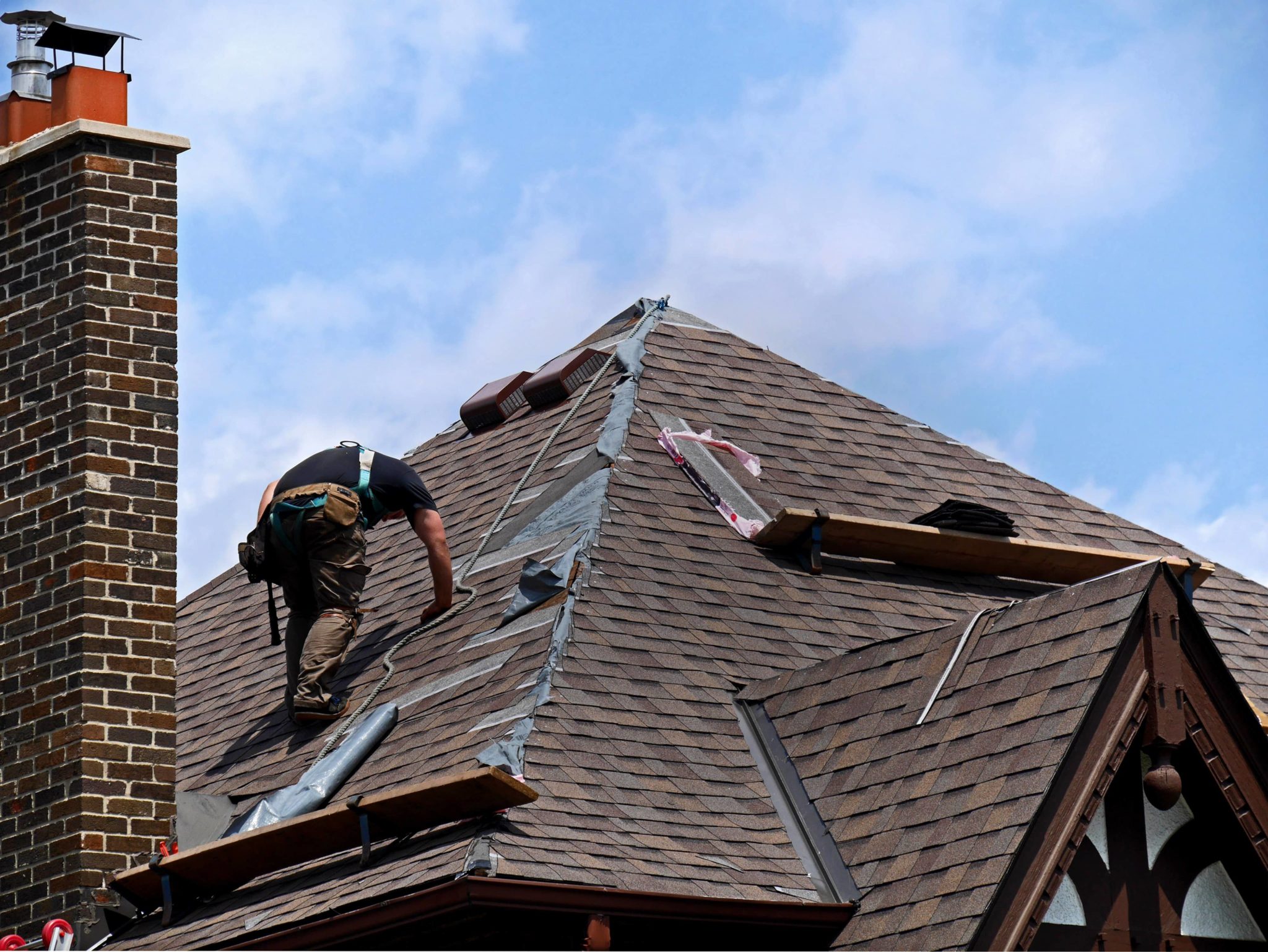 What Else Makes Up My Roof
There are a variety of materials that make up your roof. The materials vary based on location, state ordinances, and weight requirements for the roof. Let's take a look at the list of materials.
Asphalt Shingles – This is a type of roofing material like in the image above
Wood- this material is typically the trusses and the roof decking
Roof Flashing– This is used at joints for extra protection like near chimneys, valleys, and sidewalls
Underlayment– felt material used on top of your roof decking for extra protection
Drip Edge– metal flashing to ensure the water flows off the roof
Ice and Water shield– found on top of your underlayment to ensure water and ice don't leak into your home
Ridge Capping– trim that covers the area where two slopes meet on the roof at its peak
Roof Vents- allows air to stay fresh in the attic space and creates ventilation
Pipe Boots– a synthetic lead cap that goes around your pipe to keep water from leaking into your home. This is a form of flashing.
In this video, you will see how to lay your roof decking. Let's see what they say.
A Few Types of Roof Materials
Architectural Shingles
Many homeowners like architectural shingles because they last longer than three-tab. This is because they are thicker and can withstand more of the high winds and heavy rain we get here in Florida. Even though they are more expensive ($250-$400 per square), they are stronger and have a longer life expectancy of about 17-20 years.
Tile & Metal Roofs
Since we are venturing down the path of what roof decking is, why don't we also explore how long a tile roof should last? Understanding how long a roof will last will assist you when making the tough decisions of roof decking replacement or a full roof replacement. You might also like to consider changing out your shingles for metal. Is this a good idea or not?
Asphalt Shingles
This material combined with weatherproofing treatment can help the attic stay cool and the roof last longer. In fact, if you choose a lighter color, you can save 20% on your electric bill!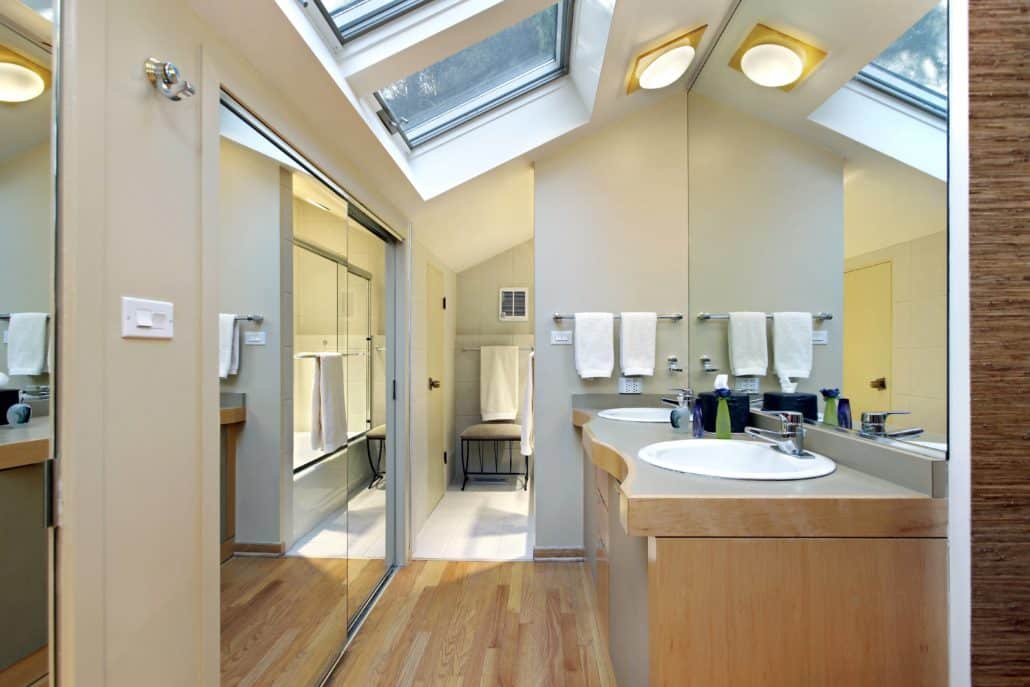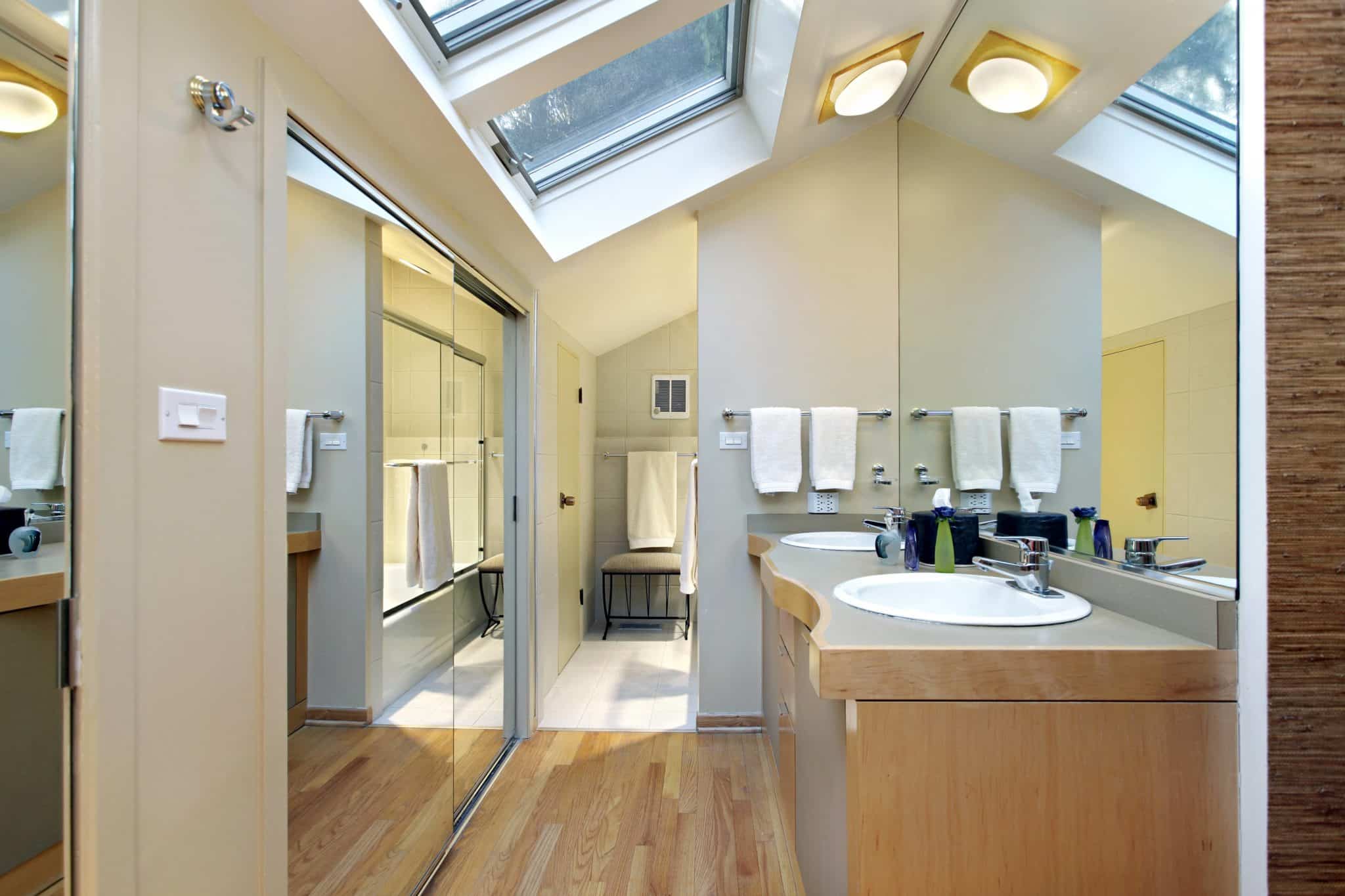 Other Maintenance
Roof Inspection Checklist
Take a look at the roof inspection checklist at least once a year so you can find problems early. In Florida and the south, it is best to do this in the cooler months and after hurricane season.
Check Your Skylights
If you have skylights in your home, you want to check these each year as well. You might see issues with humidity, sealant wearing away, or dirt on the track. If you find the skylight leaking issue early, you can fix it before mold begins to grow and other damage in the home.
Clean the Dryer Vent on the Roof
If you have a dryer vent that goes to the roof, you can clean it at least once a year. You may find that it needs cleaning because the clothes are taking longer to dry, or the dryer is very warm or hotter than usual. You might want to hire a professional to do this. If you do, ask the professional to check the furnace and the fresh air intake vent at the same time.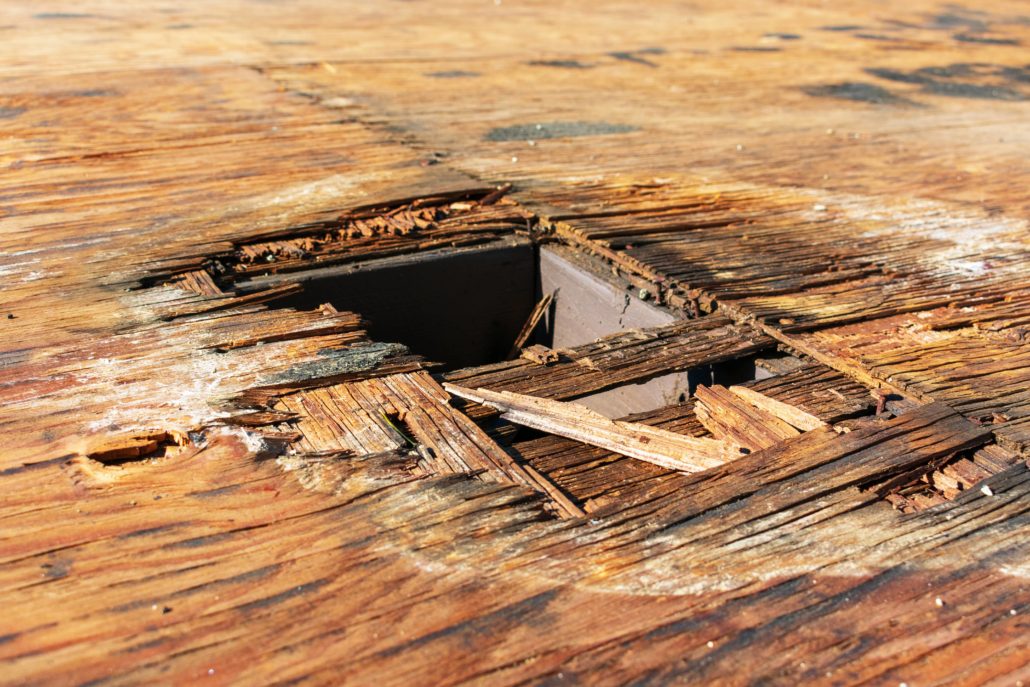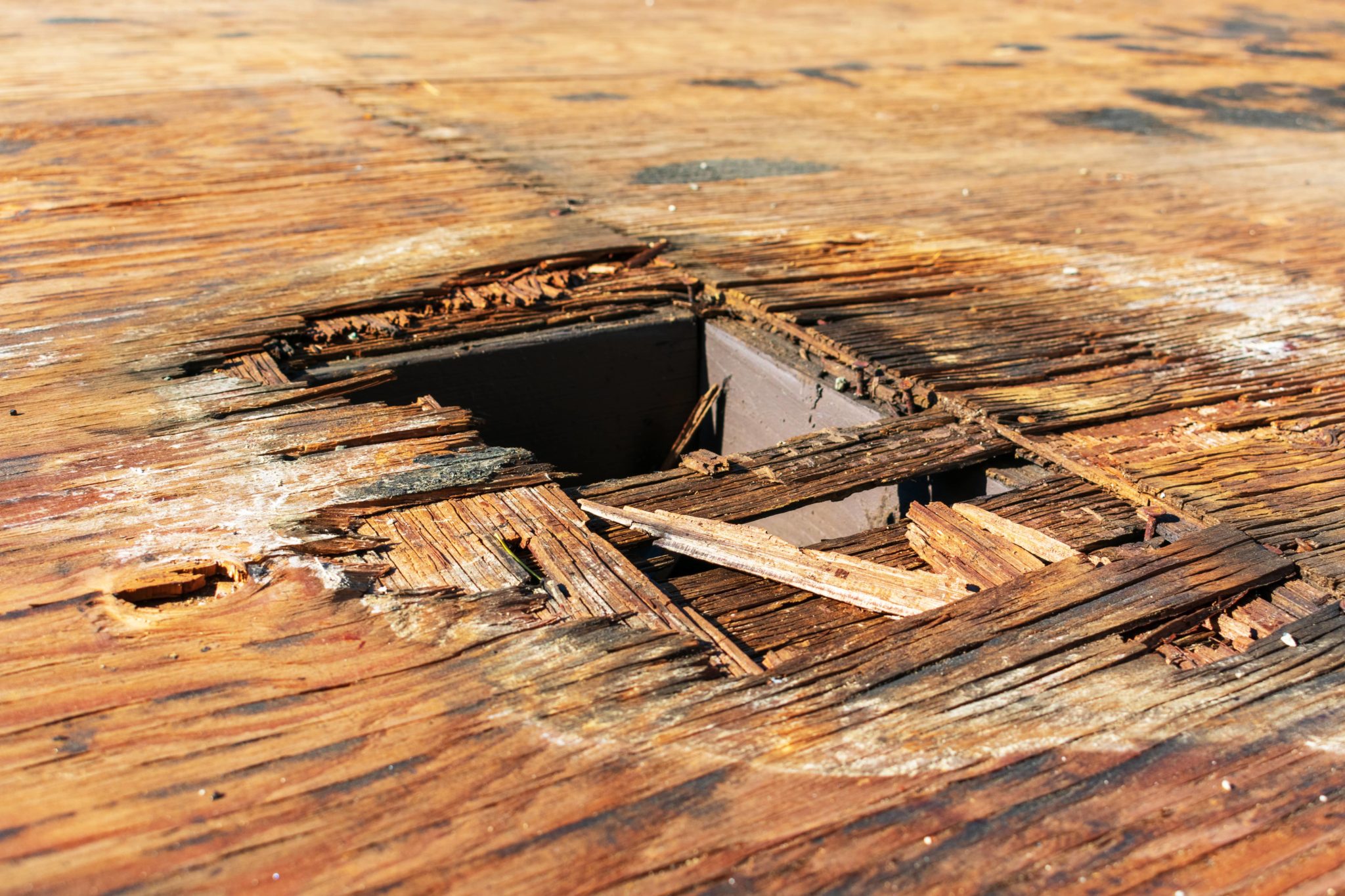 When Should I Call A Professional
When it comes to roofing needs, you will definitely want to call a professional roofer. State building codes vary and it is a professional roofer's responsibility to ensure that the roof repairs are done properly. It is dangerous to walk on a roof so hiring a professional is a good idea.
Conclusion
When you are choosing to put a new roof on or simply repairing a damaged area, it is best to get all of the facts and pricing. In some cases, a cheaper repair fix might turn into a bigger repair down the road. It is always your choice as to what the best decision is for your home. Take your time to learn as much as you can about the various layers that go into a roof. Inside and Out Property Inspectors can check your roof when conducting home inspections in the Jacksonville, FL and St. Augustine, FL areas.
https://insideandoutpropertyinspectors.com/wp-content/uploads/2021/08/roof-decking-scaled.jpeg
1028
2560
BJ Johnson
https://d39oyu4lp7snwz.cloudfront.net/wp-content/uploads/sites/54/2019/08/31171419/io-favicon-300x300.png
BJ Johnson
2021-09-03 11:34:19
2021-09-03 11:34:21
What Is Roof Decking