Condensation in The Attic: Who To Call
We expect to see condensation on the outside of windows in the summer if you live somewhere where it is humid and hot. This is because the inside of the windows is cold, but the air outside is warm. However, sometimes we may find condensation in the house so if this happens, you need to contact a professional. If it is in the house, it may be an HVAC technician as it may be an AC issue. But who to call for condensation in attic? You would call a professional roofing contractor as it Is an issue in the roof that is causing the moisture in the attic.
Let's take a look
What is Condensation in the Attic
Condensation can happen in an attic when air that is heated in the home leaks into an attic space that is colder and then the temperature warms up quickly. Unfortunately, this is a major moisture problem and needs to be addressed quickly. This is because if left untreated, there will be damage to trusses, rafters, structural areas of the home, insulation, and belongings that are in the attic. On top of this, toxic black mold can form.
This can be prevented if your attic is dry and the humidity level is relatively low. In order to do this, you need to know where the moisture is coming from.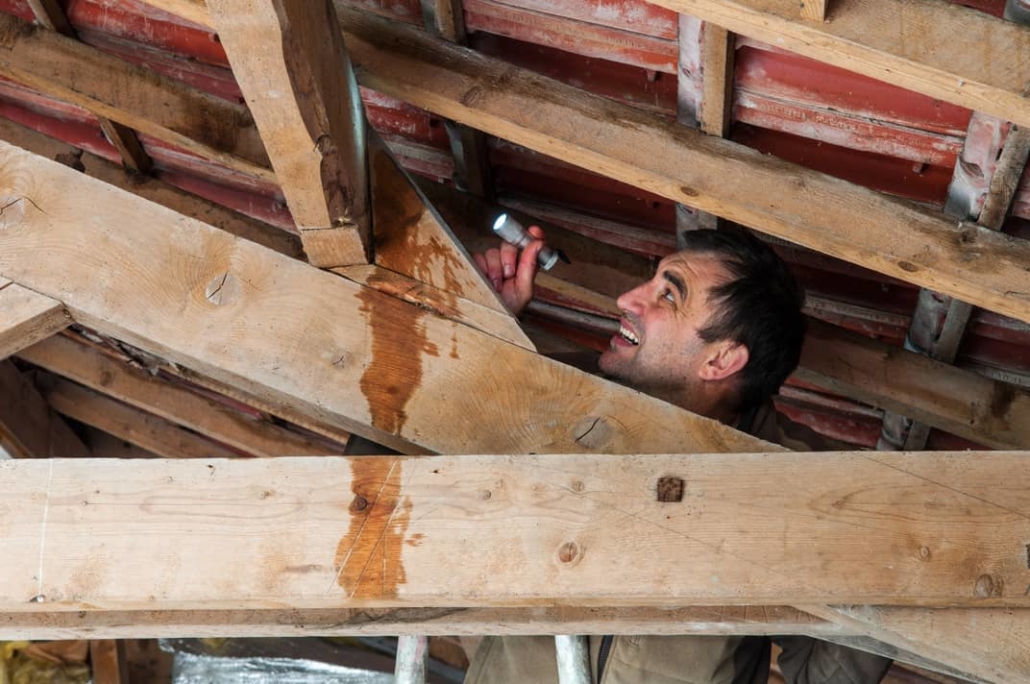 Signs of Condensation
There are different signs of condensation in the attic to be aware of. They are:
Wet insulation
Water dripping down walls, from smoke detectors, or lighting fixtures
Water from bathroom vent or fans
Glass window panes have condensation
Build up of frost on wood sheathings
Mildew or musty smell
Black staining on wood
Common Causes of Condensation in Attic
There are a few things that can cause condensation in the attic.
Leaking Roof – Next time it rains, check to see if there is water leaking from the roof. Even a small hole can allow a lot of water to come in. Over a period of months, this roof leak can let gallons of water flow through the home.
Bathroom and Dryer Exhausts – if there are not vented properly outside, they can cause condensation to form in the attic. The purpose of these is to send the hot and humid air outside but sometimes these are put in wrong. Instead, they are run through the attic which then sends the hot air there instead.
Water Pipes – if these are broken, they may cause condensation in the attic as the attic will flood. Then, the attic is full of water which then mixes with the air and then causes condensation.
Attic Ventilation System – inspecting your system is important. If you have soffits that are installed correctly, they will take the humid air that is blown out and replace it with cool air that is dry. If your soffits don't work like they should, you can see a higher electricity bill.
Lack of Insulation – if you have enough insulation in the attic, this will help you to prevent moisture damage. Unfortunately, if you don't have enough insulation, this can lead to mold, rust, and rot. In colder climates, it can lead to ice dams as well. Make sure that your attic insulation is evenly distributed, covers the perimeter, levels are 10-12 inches (R38) and you have enough that covers around wiring, electrical fixtures, and plumbing.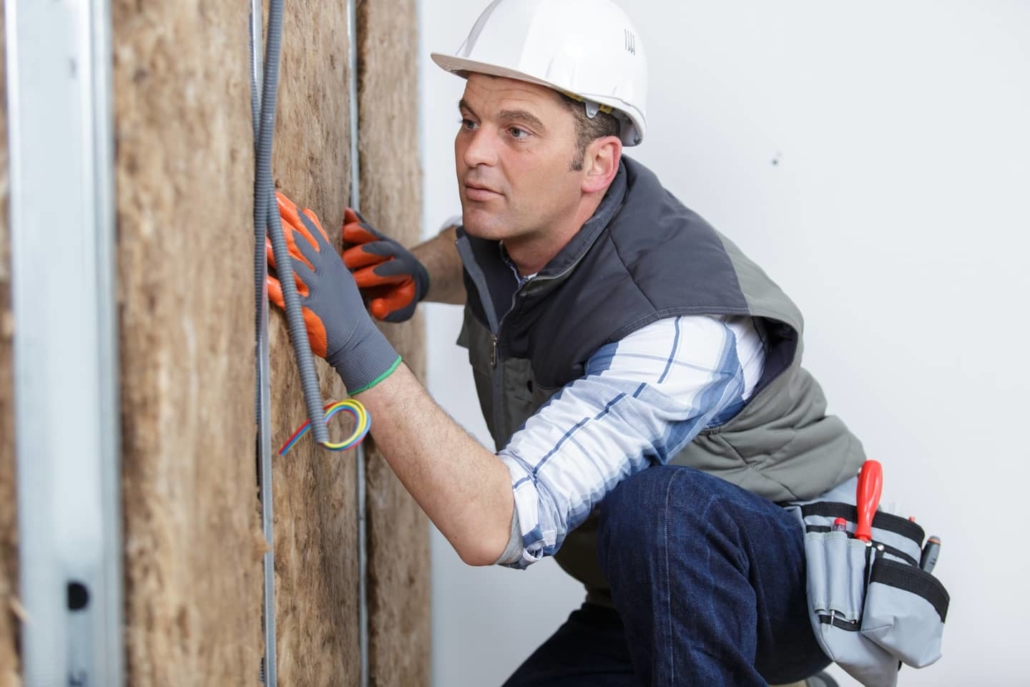 How Do I Fix It
You want to make sure that you find the source of the moisture so you can fix it. An attic that is properly insulated and ventilated will have a stable relative humidity as well. To fix this issue, hiring a professional roofing contractor is important. They can perform an inspection and let you know where the issues are and fix them.
In the end, if you let condensation problems go, you can have mold growth on the underside of the roof sheathing and also water damage in the interior. Then, this can lead to possibly needing mold remediation so it is important to call a professional for condensation in the attic right away.
Cost
If you need to have someone fix your attic condensation, you will need to budget for the labor wage per hour for a roofer. You may be looking at $600-$1200 or more for the job. Also, if there is a lot of damage, you could see prices as high as $6,000 or more. It will really depend on what needs to be done and if you need mold remediation as well.
Recommended Maintenance
Now that you know about who to call for condensation in the attic, there are a few other areas to think about.
If you need to replace your roof, you might wonder if it is better to have metal or shingles. Know that a metal roof is not cheaper than shingles, but the material will last longer and long term it is more cost effective.
Another area to think about is the soffits. As mentioned above, they are important on your house as they take the warm moist air out. However, they do become dirty and you can powerwash them on a low setting so you don't get water into the attic.
Lastly, you may notice pipes on your roof. These are called plumbing vents and the purpose is so methane gas can get out of the home. It also helps prevent sewer smells, as well as backups and clogs.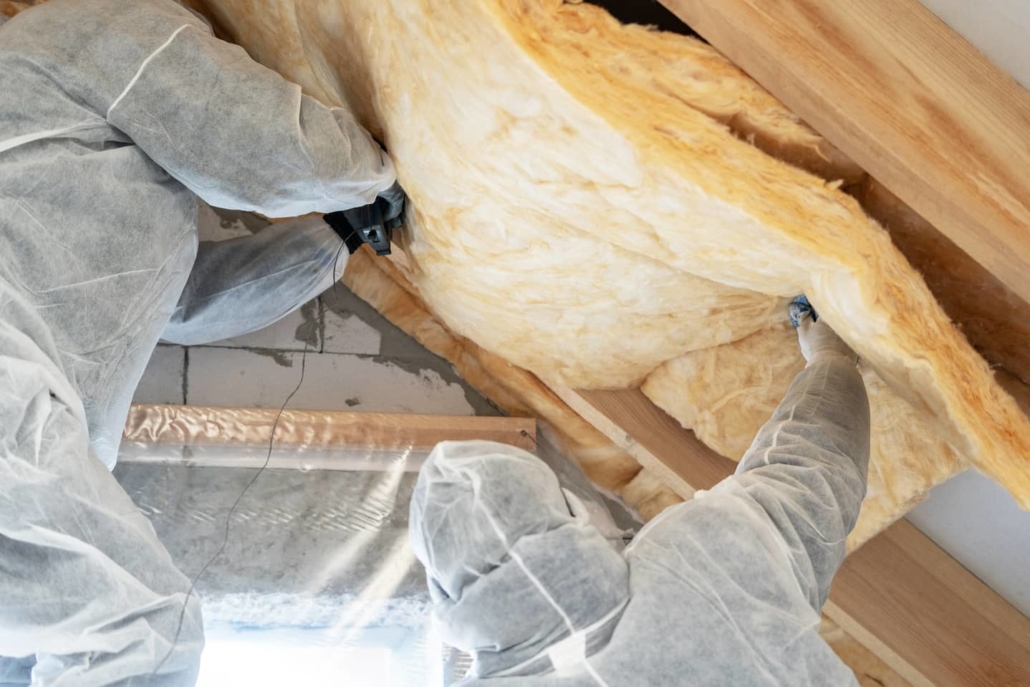 When to Call A Professional
Whenever you have problems with moisture in the attic, calling a roof professional as soon as you can is the best bet. As mentioned above, if you wait too long, you may need mold remediation. It is also a good idea after the roofing company fixes your condensation issue to order a full home inspection. This is so you can make sure the moisture was taken care of, as well as any other issues are fixed you may have in the home.
Conclusion
Remember there are things you can do in the home to make sure you don't have condensation in the attic, such as keeping the humidity low. The solution might be as simple as purchasing a dehumidifier for the home. Always remember that if you don't have the time to troubleshoot the problem, you should call on your local home inspection team. This can save you time and money as the inspection team will identify all of the necessary repairs and solutions. Contact Inside and Out Property Inspectors in Jacksonville, FL, and surrounding areas to get your home inspection done today.
https://insideandoutpropertyinspectors.com/wp-content/uploads/2022/07/condensation_in_attic_25.jpeg
410
615
BJ Johnson
https://d39oyu4lp7snwz.cloudfront.net/wp-content/uploads/sites/54/2019/08/31171419/io-favicon-300x300.png
BJ Johnson
2022-07-22 01:49:06
2022-07-22 15:09:51
Condensation in The Attic: Who To Call