Is A Metal Roof Cheaper Than Shingles
When it comes to building or buying a home, have you ever wondered about the roof? Did you think to ask the builder if you could have a metal roof instead of a shingled roof? As you drive around the neighborhood it becomes clear that a shingled roof is pretty typical of new home construction. This is due to the cost that is incurred by the building when constructing the new home. Is a metal roof cheaper than shingles? No, a metal roof is not cheaper than shingles at the beginning of construction. However, a metal roof has more longevity and can be cost-effective in the long term.
Let's take a look at the comparisons below to see what best fits our interests.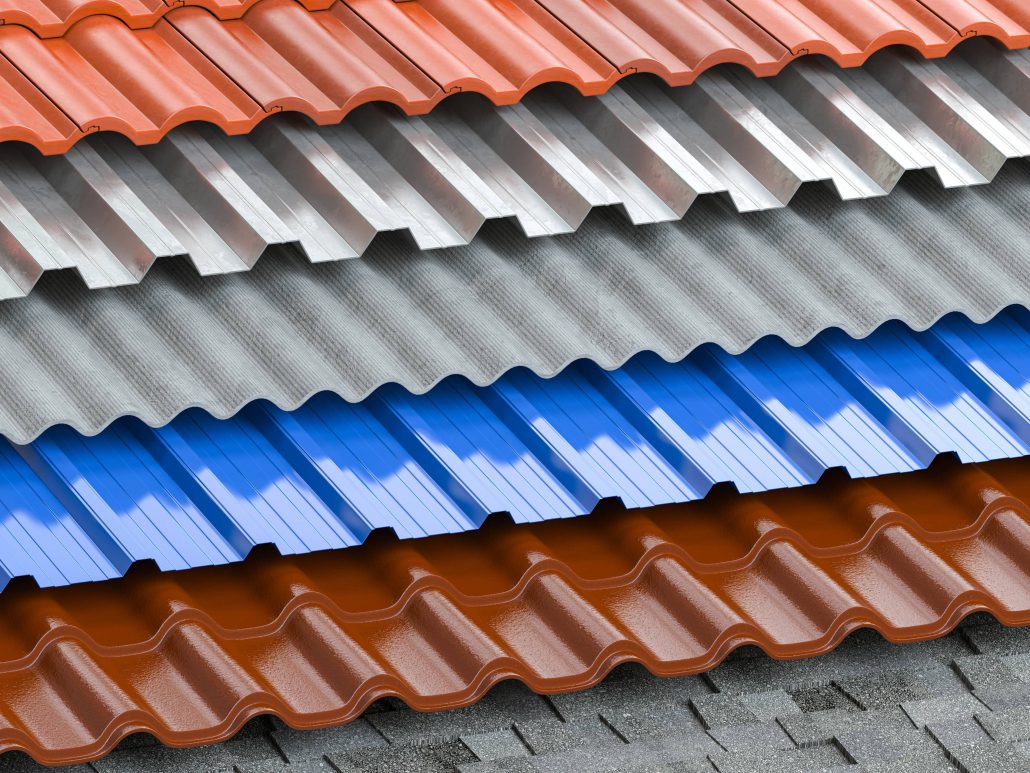 Metal Roof
Let's explore the varying factors that make standing-seam metal roofs different from shingled roofs.
Metal roofs are:
More durable – with a lifespan of 40 to 70 years and come with warranties of 30 to 50 years.
More expensive- they typically cost between $120 to $900 for every 100 square feet.
Tougher to install- require a more specialized roofing contractor with precision cuts and little room for error.
Eco-friendly- not going to fill up a landfill as they are more durable. Also, saves energy efficiency by reflecting heat off and away from the home.
Shingled Roof
Let's explore the varying factors that make shingled roofs different from metal roofs.
Shingles are:
Less durable -they often have a lifespan of 15 years or less depending on weather and climate
Cheaper -typically a shingle costs $100 to $200 for every 100 square feet.
Easier to install- Installation can be in one or two days and often over previous layers.
Less eco-friendly- an estimation of 20 billion pounds of old shingles are added to our landfills yearly. They also trap the heat from the sun and add extra to your energy bills as you attempt to cool your home.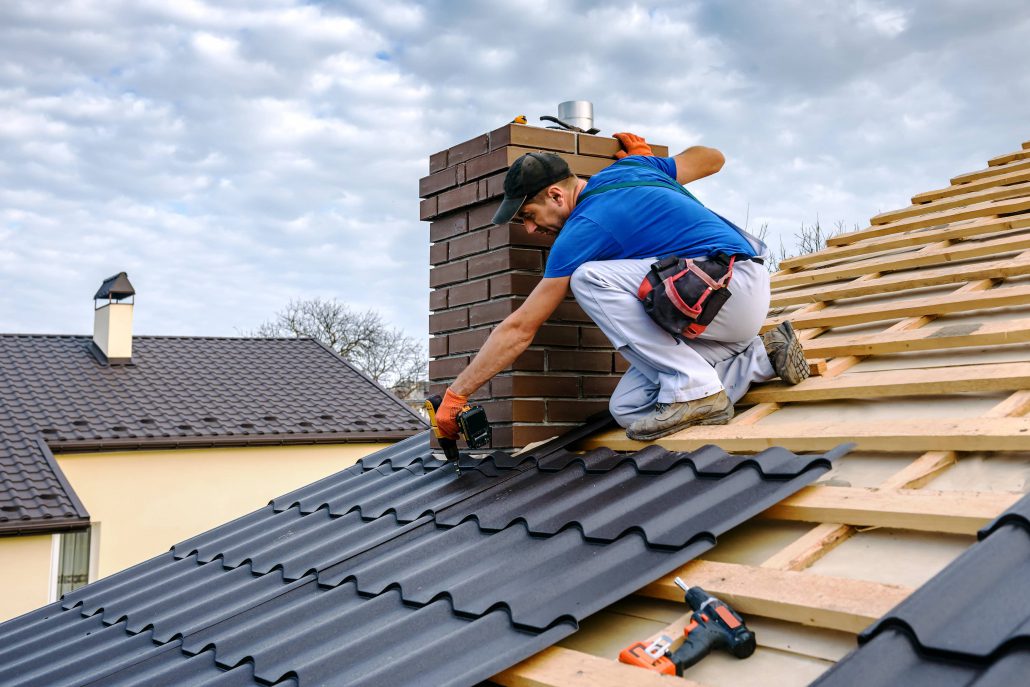 How Much Does It Cost
The difference between a metal roof and a shingled roof is not as substantial as one would think. Now, consider the longevity of a metal roof vs a shingled roof. Although a metal roof cost seems high at a range of $120 to $900 per 100 square feet (one 10-foot by 10-foot area, or a "square" of material), vs the upfront cost of asphalt shingles between $100 and $200 per 100 square feet. The likelihood that a metal roof needs to be replaced in 12 years is not typical. However, the average longevity of a shingled roof is 12 years.
Other Recommended Maintenance
While you are comparing metal vs shingled roofs, you can also look into the varieties for each material. Utilizing architectural shingles vs asphalt shingles might be a better bet. The average longevity of an architectural shingled roof is 15 to 20 years, whereas, the longevity of an asphalt shingled roof is 12 years.
Take advantage of this roof inspection checklist so that you can find problems early. In Florida, it is best to do this in the cooler months and after hurricane season.
Lastly, you should request that your professionally licensed roofing contractor conduct some yearly maintenance while up on your roof. If you have a dryer vent that goes to the roof, cleaning this is important. In addition, if you have a chimney, you can have the contractor check the seals around the chimney exterior. If you also have a furnace, they can check the fresh air intake vent at the same time.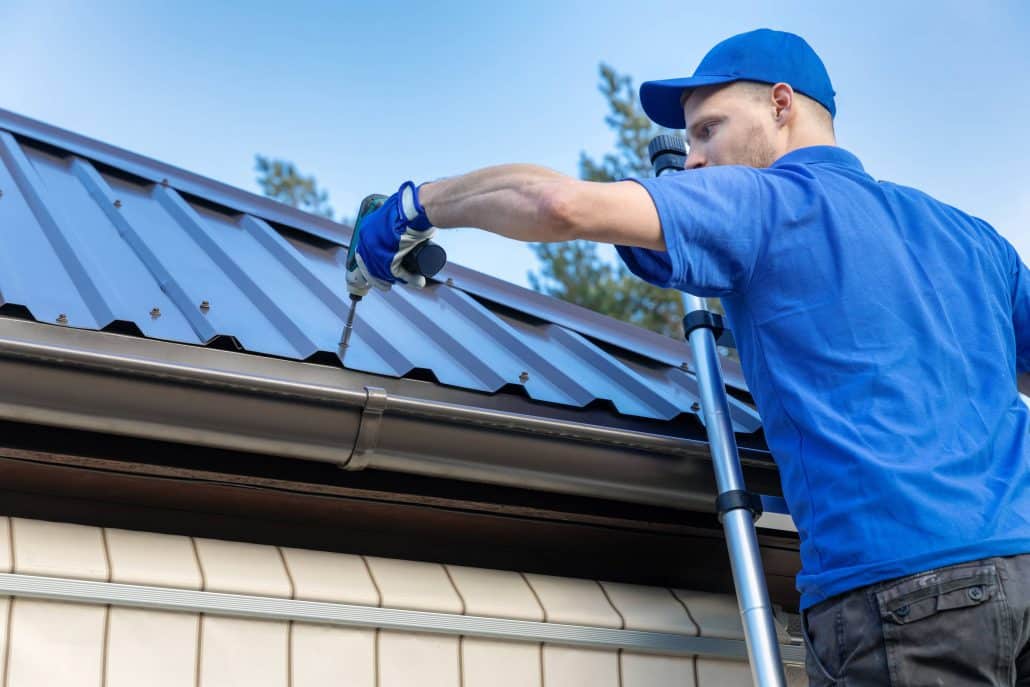 When Should I Call A Professional
Roofing needs require you to contact a professionally licensed roofing contractor. This is due to your State building codes and how they vary. Professionally licensed roofing contractors are required to follow the State building codes and are held to a high standard of work. Unless you know how to walk to the roof without damaging it or keeping yourself safe, then hiring a professional is a good idea.
Conclusion
Determining whether or not a metal roof is better than a shingled roof for your home is a complex decision. Hiring a local home inspection team to conduct a wind mitigation inspection as well as a roof inspection is key. This allows you to make the most knowledgeable decision regarding a new roof. When you are choosing to put a new roof on it is best to get a variety of pricing. It is always your choice as to what the best decision is for your home. Inside and Out Property Inspectors can check your roof when conducting roof inspections and wind mitigation inspections in the Jacksonville, FL, and St. Augustine, FL areas.
https://insideandoutpropertyinspectors.com/wp-content/uploads/2021/11/nice-metal-roof.jpeg
1656
2500
BJ Johnson
https://d39oyu4lp7snwz.cloudfront.net/wp-content/uploads/sites/54/2019/08/31171419/io-favicon-300x300.png
BJ Johnson
2021-11-12 14:15:52
2021-11-12 14:15:58
Is A Metal Roof Cheaper Than Shingles