Does Closing Air Vents Help Cool Other Rooms
When it comes to owning a home, there are many misconceptions that homeowners are made aware of. You should always ask a professional for information to confirm whether or not the myths regarding various home systems are true. It is never good to assume that something like closing your air vents is good for your ac unit. Does closing air vents help cool other rooms? Although this might be a good idea, too much damage could occur to your ac unit.
Let's take a look below at some of the ways you could damage your HVAC system, but closing your air vents.
What Are Air Vents
There are a variety of air vents that run through your home. In some homes, air vents are located on the floor, and in other homes, air vents are located on the ceiling. Regardless of where they are located, air vents serve the same purpose. Circulating hot or cold air is hugely important for keeping the home's moisture and humidity under the best conditions. Keeping your air dampers open as recommended by the manufacturer is key. Make sure that you are allowing your air vents to work as intended.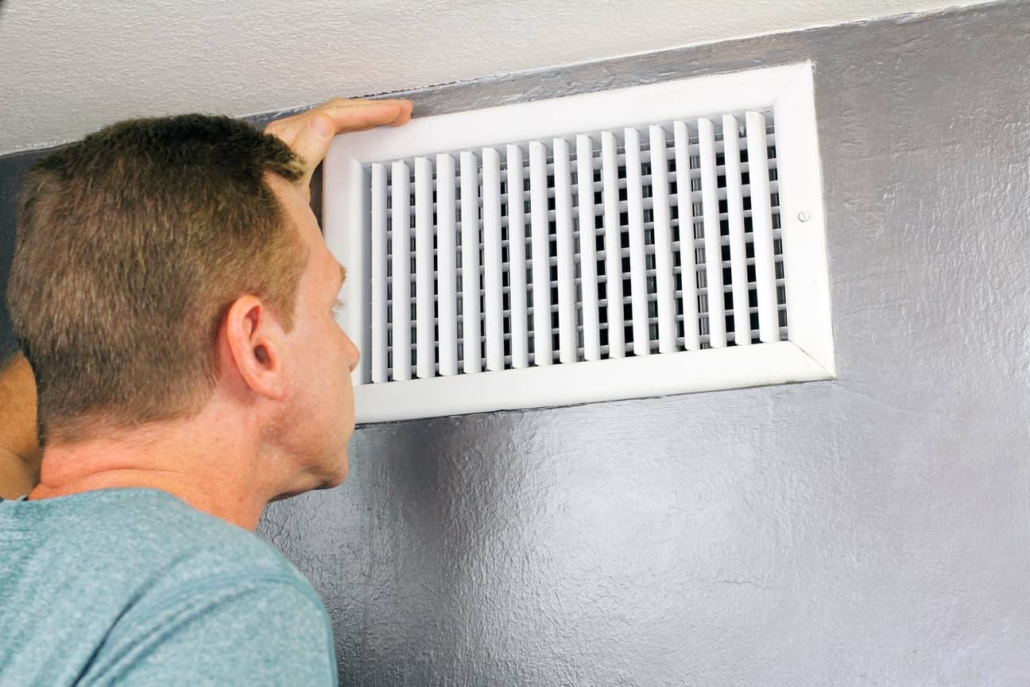 Will Closing The Vents Cause Damage
Believe it or not, closing your air vents is not a good idea. There are a variety of issues that can arise if your air vents are incorrectly closed. Let's take a look at some of the more pressing issues that could occur.
Damaged system – closing your air vents can prevent proper airflow. This allows the cold air to back up against the system and freeze the ac coils. This will substantially damage your ac unit.
Ductwork damage – if the air vents are closed air pressure can build up. This will cause the air ducts to leak or possibly explode. Any increase in your static pressure causes leaks and destruction to air ductwork.
Energy efficiency reduction – the build-up of pressure due to closed air vents will cause the airflow to be redirected to other parts of your home. Energy efficiency is drastically reduced as the air sneaks outside of the home, into the crawl space, or even can leak into your attic.
Mold – closing the air vents cause a drop in air temperatures, which increases condensation in your ductwork. This becomes a breeding ground for mold and mildew. Once you begin smelling a musty smell coming from your air vents, you will know that you have an issue.
Carbon Monoxide – closing off the airflow to certain unused rooms is not a good idea. The heat exchanged in your HVAC unit could end up cracking. If this occurs, carbon monoxide gas could be released into the home. If the levels get to unhealthy counts, your carbon monoxide detector will sound off.
The way your heating and cooling system work, it is important not to redirect the air and reduce airflow. Keep in mind, that closing off the air vents in various locations in the home will cause the air conditioner to work harder and the vents increase your hot and cold spots in the home. Also, you will notice energy bill costs will increase, and your idea of saving energy expenses with your air conditioning unit is wiped out.
Q
Other Recommended Maintenance
Now that you are aware of how closing your air vents could cause damage to your ac unit, go ahead and read up on how to thaw your ac coils. With freezing ac coils being one of the areas damaged by closing your air vents, you will want to know how to thaw your ac coils. Also, make sure that you understand how long it takes to thaw ac coils.
Next, if you begin to notice some water spots forming around your air handler unit, it is possible that water is leaking. Also, make sure that you understand why your air handler might be leaking water. In some cases, there is a frozen part of the air handler that begins to thaw when the system shuts off. That thawing item will leak the water onto the walls of the air handler closet.
Lastly, if you do not know where your air vent dampers are located, be sure to ask your HVAC service professional. They can point out the location of your dampers so that you can ensure they don't get closed. Accidentally closing your dampers will cause major issues and cost you money.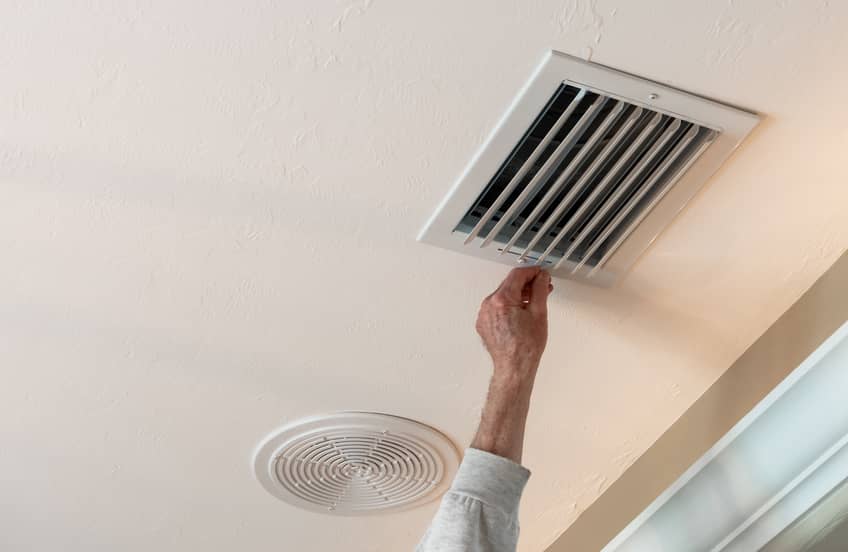 When Do I Call A Professional
Anytime you are dealing with an HVAC system concern, you should reach out to your local HVAC service technician. Before you go making changes to your system, call out a professional to go over the best ways to save money. Also, they can discuss with you your questions regarding the best maintenance for airflow and circulation in your home. Additionally, if you aren't sure which HVAC service company to call, reach out to your local home inspection team. They can inspect your HVAC system, and recommend a reputable HVAC service technician.
Conclusion
Dealing with HVAC systems is never fun. However, as a homeowner, it is best not to mess around with systems of your home that you know little about. The moment you start adjusting or changing systems in your home is the moment bad things could occur. Call on your local professional HVAC service technician to explain all of your HVAC system workings.
Additionally, if you aren't sure how old your HVAC system is or are just curious if the system installed meets the needs of your home, call on your local home inspection team. They can come out and assess your HVAC system and make recommendations for any changes. Contact Inside and Out Property Inspectors in Jacksonville, FL, and surrounding areas to get your home inspection done today.
https://insideandoutpropertyinspectors.com/wp-content/uploads/2022/08/Floor_air_vent_25.jpeg
1326
1988
BJ Johnson
https://d39oyu4lp7snwz.cloudfront.net/wp-content/uploads/sites/54/2019/08/31171419/io-favicon-300x300.png
BJ Johnson
2022-08-22 23:39:42
2022-08-22 23:39:42
Does Closing Air Vents Help Cool Other Rooms