How Many Downspouts Do I Need?
Owning a home comes with a lot of maintenance needs and decisions of what to spend your money on for upgrades. Keeping water away from the foundation of your home is one of the more important upgrades. The best way to accomplish this task is by installing a gutter system with the proper number of downspouts. How many downspouts do I need? This varies by home. Gutter size, the roof slope, the roof size, and the climate in your area are all factors.
Let's take a look below at some more specifics regarding downspouts.
What Is A Downspout?
Downspouts are metal or flexible pipes that connect your gutters to the ground. They run vertically up your home's exterior walls and have the main purpose of carrying water from the gutters to the ground. Downspouts ensure that water flows away from your home, rather than puddling up next to your foundation.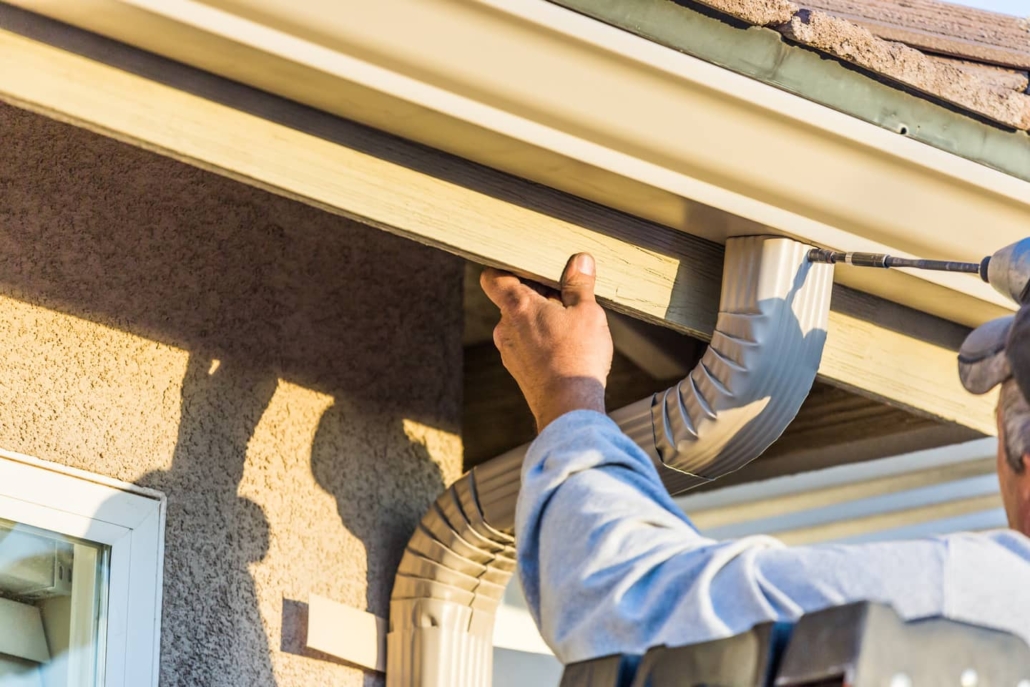 Where Should They Be Installed?
Installing downspouts is going to be based on a few factors. Typically, they are installed every 30 to 40 feet. Also, in most cases, you will install downspouts at each of the gutter sections. Let's take a look to see what else determines how many downspouts you might need.
Climate – Where you live and how much rain occurs will determine how many downspouts are needed to alleviate the water pressure on your gutters.
Gutter size – If you install larger gutters you will likely need fewer downspouts. However, if you install smaller gutters you will need more downspouts to handle the volume of water and gutter capacity.
Roof area – The larger the roof the more water is moved. This means more downspout locations to accommodate the volume of water being moved around and reduce the possibility of water damage.
Roof slope – The higher the slope of the roof or roof pitch, the faster the water will seek the ground. Also, extra downspouts can be used to alleviate any issues that the roof slope may cause.
Making sure that your gutter installation company measures and cuts your gutters properly is key. The square footage of your roof will deal with so much water at a time, so having the right gutters and amount of downspouts is necessary.
Other Recommended Maintenance
Now that you have a grasp of how many downspouts you need for your gutter system, this might be a great time to read up on if you need gutters around your house. Each home is unique in this situation, so call on a gutter specialist to go over the needs of your roof and home.
Next, having gutters installed requires maintenance. In many cases, homeowners cannot get up on a ladder to clean their gutters. However, there are ways to clean your gutters without a ladder. Read up on all of your options before you call on a cleaning crew to come out and clean your gutters.
Lastly, keeping leaves, debris, and birds out of your gutters can be tricky. You can try gutter guards or other means of keeping birds out of your gutters. Be sure to explore all of your options before you spend too much money trying to solve the problem.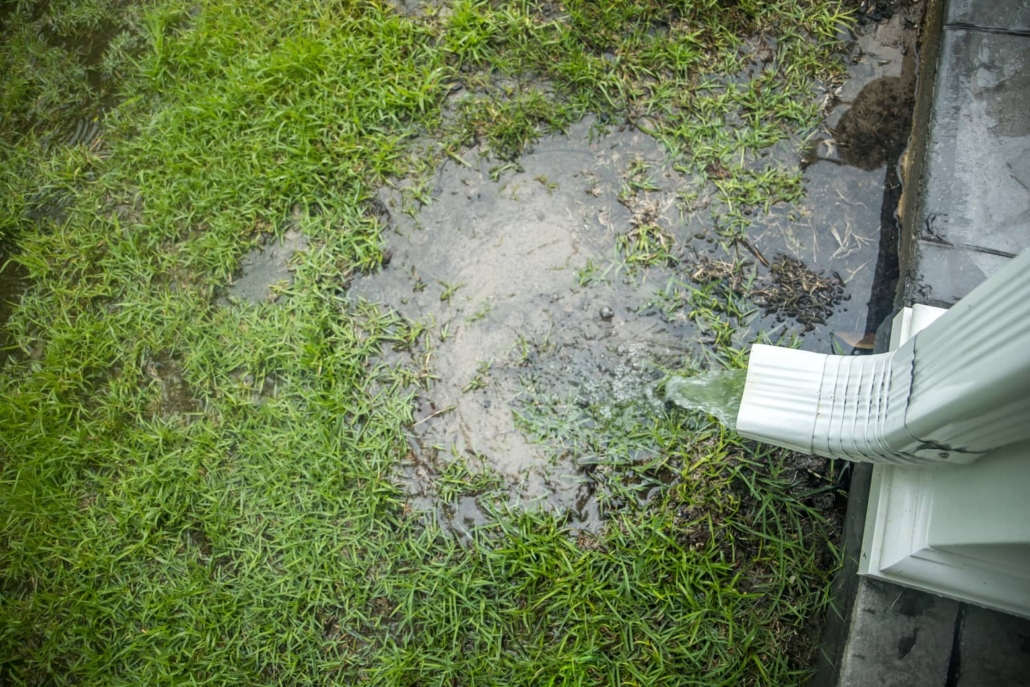 When Do I Call A Professional?
Maintaining your gutter system and downspouts is very important. This will ensure that the foundation of your home does not get damaged. Consequently, be sure to hire the right gutter installation company in your area. If you aren't sure who is reputable, reach out to your local home inspection team. Also, they can inspect your roof to ensure it is safe for a gutter installation. Additionally, they will refer a reputable gutter installation company.
Conclusion
When it comes to gutters and downspouts it is a great idea to hire a professional. They have the experience and knowledge about how many downspouts you will need. This is based on the square footage of your home. Also, call on your local home inspection team to get a roof inspection. Additionally, this is a good idea before spending a lot of money to install a gutter system with downspouts. Contact Inside and Out Property Inspectors in Jacksonville, FL, and surrounding areas to get your home inspection done today.
https://insideandoutpropertyinspectors.com/wp-content/uploads/2023/02/downspouts_25.jpeg
1000
1500
BJ Johnson
https://d39oyu4lp7snwz.cloudfront.net/wp-content/uploads/sites/54/2019/08/31171419/io-favicon-300x300.png
BJ Johnson
2023-02-08 02:40:49
2023-02-08 02:40:50
How Many Downspouts Do I Need?