How To Get Smell Out Of Carpet
When you make the big decision of purchasing a home, you want to remind yourself that this investment requires upkeep and maintenance. Having pets that wander your carpet or spills that occur on the carpet could cause a few concerns. In most cases, homeowners do not think of the overuse of their carpets. Some homeowners will hire a carpet cleaning company once a year to clean the carpets. However, this doesn't necessarily solve all of the issues. Luckily, if your carpet smells, a carpet cleaning company might help. Wondering how to get the smell out of carpet? There are a variety of ways to get this done, baking soda, and vinegar are always an option.
Let's take a look below at how you can keep your carpet smelling fresh.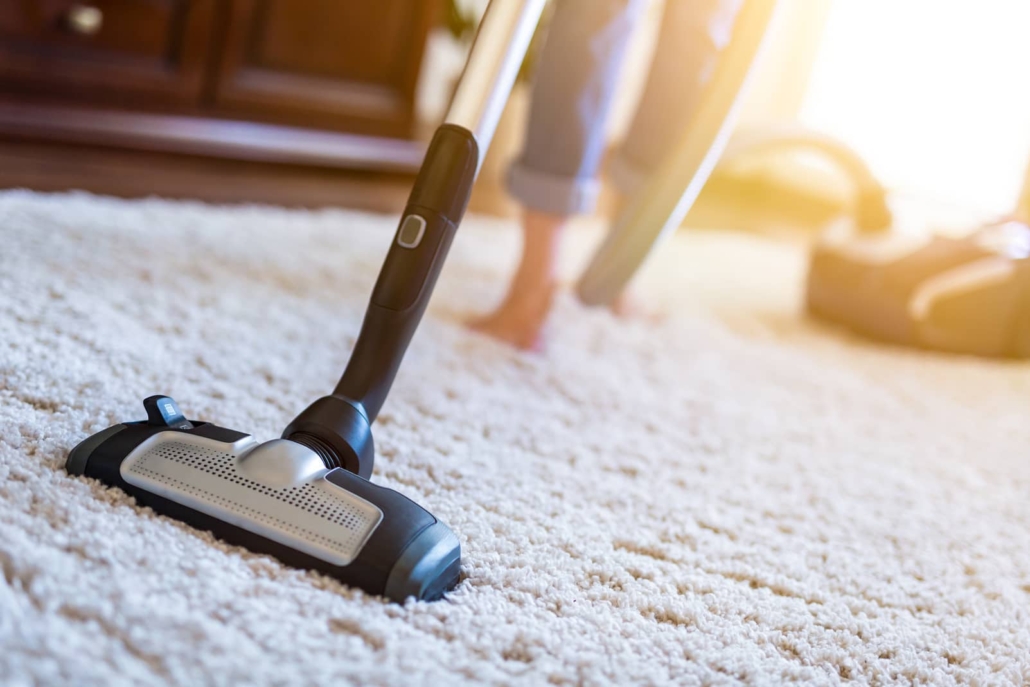 What Are The Steps?
Every home project requires a particular level of instructions or directions. Let's take a look at how we can get the foul odors out of the carpet.
Sprinkle the Baking Soda – Baking soda has many uses in your home. As a natural odor absorber, it can be used in your closet, garbage, garbage disposal, or on your carpets. Spread the baking soda around your carpet.
Spread the Baking Soda – With your shoes on, walk around the carpet to spread the baking soda around the carpet. It is important to spread the baking soda around.
Let it settle in – Allow the baking soda to settle into the carpet for roughly 30 minutes. You want the baking soda to seep down to the base of the carpet. Not only will it soak up odors, but it will also grab excess moisture.
Suck it up – Grab your vacuum cleaner and vacuum up the baking soda.
Still smells – Repeat these steps until you no longer have a smell.
How Can I Keep My Home Smelling Fresh?
Luckily, if the baking soda trick doesn't work, there are a few other tricks that you can pull off. Let's take a look below at what those other options might be.
Essential oils – Masking the smells in your home with essential oils is a great way to naturally eliminate odors. If you don't have an oil diffuser, just mix the correct amount of oil drops with water into a spray bottle. Then spray the mixture onto your carpet.
Fruit peels – Cut up the fruit peels for oranges, limes, or lemons, and grind them into your garbage disposal. This will create a fruity smell in your kitchen that can mask other odors in your home.
Crockpot – With the lid off and the crockpot on the "low" setting, mix baking soda and water and let the heat from the crockpot do the trick.
Vinegar and water – If you have a mildew smell coming from your carpet, mix 2 cups of warm water with 1 cup of distilled white vinegar. Gently spray the vinegar solution onto your carpet. Once the carpet dries, you will no longer smell the vinegar scent.
Keep in mind that you can also look to cleaning products such as hydrogen peroxide or carpet shampoo. You will want the area dry and if not, use a fan to air dry the carpet.
Other Recommended Maintenance
Now that you have an idea of how to get a smell out of your carpet, you can begin reading up on how to remove mold from your carpets. Mold is a likely proponent of your smelly carpet. Understanding how to remove the mold will determine if you need to replace the carpet or simply get it cleaned.
Next, while using a carpet cleaner or scrubbing away mold and stains, soap is likely to settle on the carpet. Removing the soap from the carpet is important. You will want to read up on how to clean soap out of your carpets. This will ensure that the carpet gets properly dried.
Lastly, the moment that you start cleaning your carpet, you will want to know how long it takes the carpet to dry. If you do not dry the carpet promptly, then you risk the carpet breeding mold and mildew. Consequently, if this occurs, you will be back to square one about getting smells out of your carpet.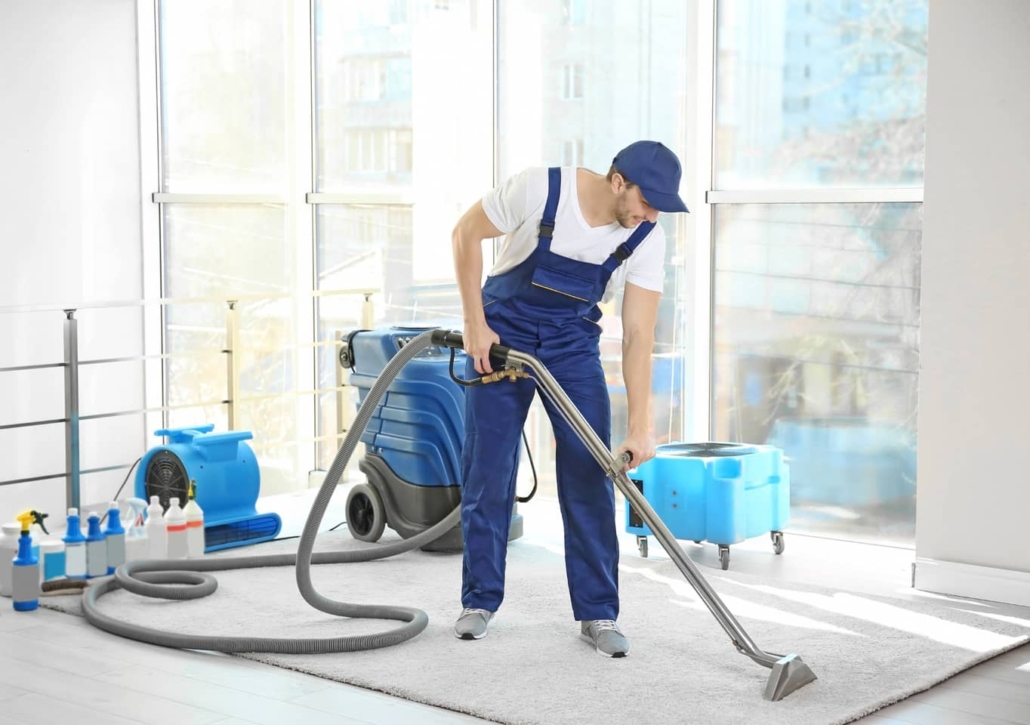 When Do I Call A Professional?
Carpet cleaning services are fairly prevalent in most communities. If you do not have a local carpet cleaning service, it is possible that you could rent a carpet cleaning machine from your local hardware store. Once you have completed the recommended cleaning steps above, determine how effective they were. If you aren't satisfied, reach out to your local home inspection team. They can inspect your carpet and other floors. Also, they can refer a reputable carpet cleaning company.
Conclusion
After you have attempted to get the smells out of your carpet keep a record of how many times this maintenance occurs. Consequently, this might be a situation where it is time to replace your carpet. In some cases, the padding underneath the carpet can get moldy and soggy and creates a constant smell. This would be a good time to get a home inspection. They can conduct a thorough inspection of your carpet and flooring. Reach out to Inside and Out Property Inspectors in Jacksonville, FL, and surrounding areas to get your home inspection done today.
https://insideandoutpropertyinspectors.com/wp-content/uploads/2023/03/baking_soda_and_fruit_peels_25.jpeg
960
1440
BJ Johnson
https://d39oyu4lp7snwz.cloudfront.net/wp-content/uploads/sites/54/2019/08/31171419/io-favicon-300x300.png
BJ Johnson
2023-03-16 15:23:38
2023-03-16 15:23:38
How To Get Smell Out Of Carpet