What Is Crawl Space Cleaning
Many homes have basements in the U.S., except for most of Florida. This is due to being below sea level. However, many homes do have a crawl space if they are not built on a slab on grade foundation. Crawl spaces were popular in the 1950's and older houses as homes were elevated to avoid issues with flooding. Nowadays, most houses are built on a slab foundation and an elevated foundation is not needed.
If your home does have a crawl space, it needs cleaning but it can be very expensive. This involves hiring a professional to take out the debris, mold, pests, look for leaks, using a special vacuum cleaner, possibly removing a vapor barrier as well as encapsulating the crawl space to lower the humidity and more. Let's take a look.
Why This Is Important
Crawl spaces were built to help elevate a home off the ground to avoid flooding issues. The space is very small and cleaning is important. However, it can be very uncomfortable as well as dangerous. Hiring a professional is the smart thing to do.
What is a Crawl Space
As mentioned above, the crawl space is a space that is under the house and in between the bottom of the house and also the ground. Under there is plumbing, gas hook-ups, ventilation, and electrical components. The purpose is for you to have access to them.
If there is ductwork under the house and you have mold growing, it can affect the air that your family breathes in. If there are pests or rodents who have set up nests, this will also affect your family's air quality. In addition, you will find a lot of trash and debris.
Most people will inspect the area at least once a year. Some people only have the area cleaned out every 10-20 years while others have it done more often.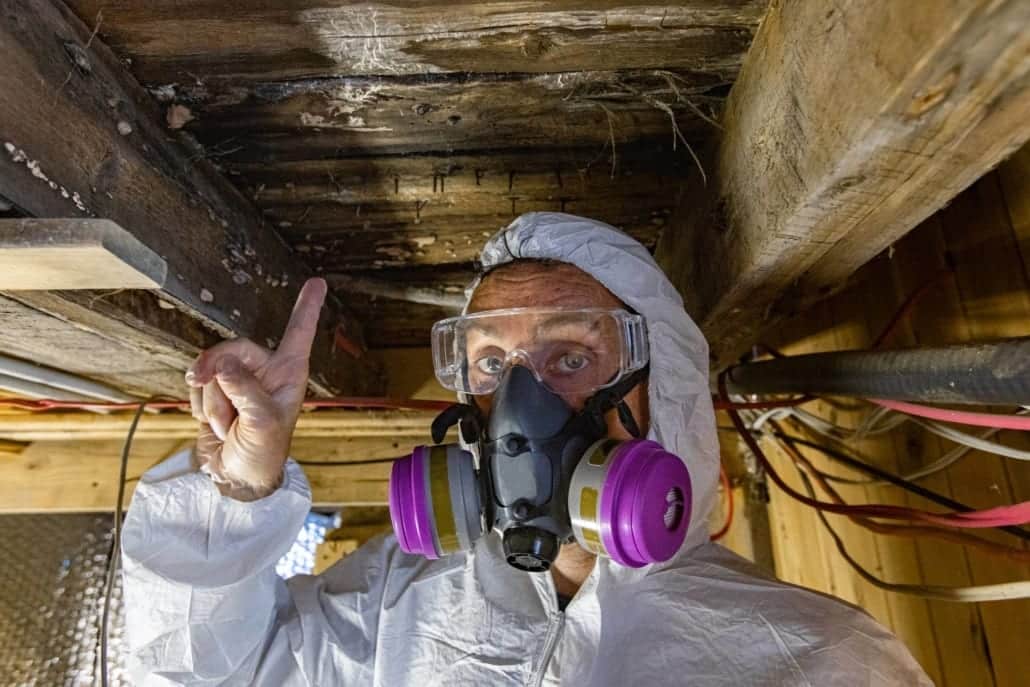 Common Problems in a Crawl Space
Mold and fungus are growing– as water sits under there. The humidity causes mold and fungus to grow and this pollutes the air in which the family breathes in the home.
2. Animals make nests– rodents and other animals will make nests under the home in this space.
What is Involved in the Crawl Space Cleaning
Removal of Debris
Before the cleaning, start with removing the debris in the crawlspace. This is taking out all of the trash under the house, which includes:
Asbestos insulation – If your house was built between the 1900s and 1980s there is a chance there is asbestos in the ceiling tiles as well as the insulation so you will want to have that inspected.
2. Damaged vapor barriers – These need fixing because they prevent ground moisture and the growing of mold and fungus.
3. Old wood and cardboard– This can start rotting or be a culprit in the growth of mold and needs to be removed.
4. Broken pipes – you may see these in the crawl space and need to hire an inspector to find out if they broke off a water pipe for the home. It will be difficult to know if it is a water pipe from the floor underground or if it is a water pipe that goes to the wall.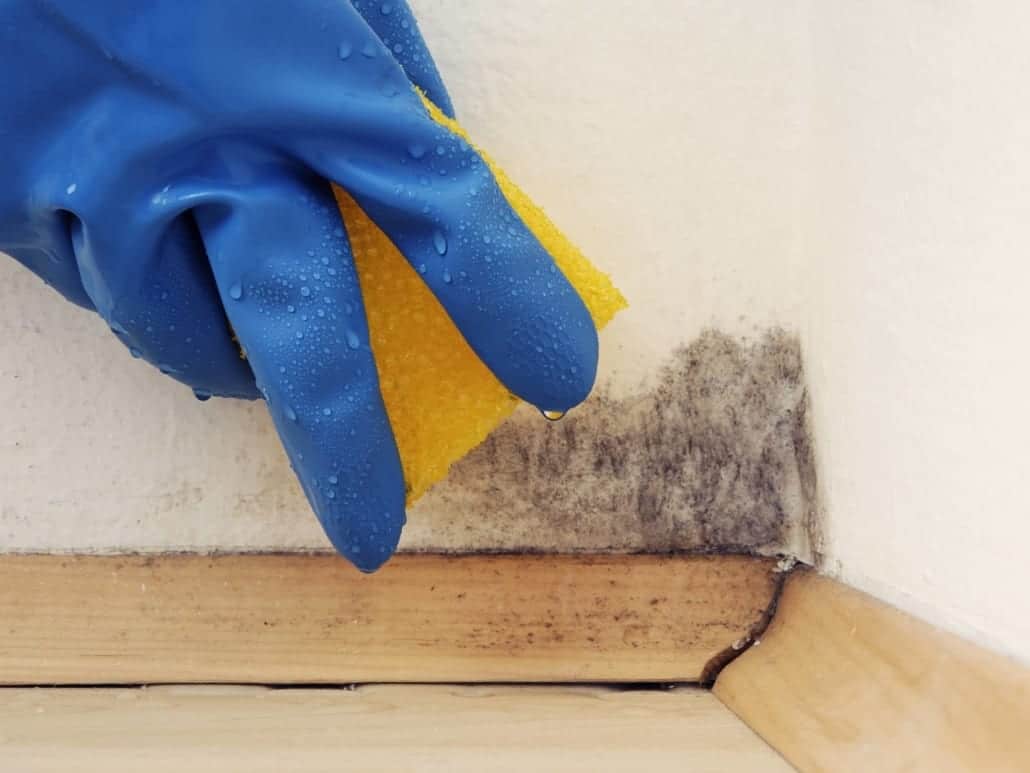 Removing Mold and Pests After a Crawl Space Cleaning
If you see white or black mold, removing it will be important. This can be dangerous and a home inspector can remove it for you. Also, in a home inspection, an inspector will look at the crawl space. If mold is found, he/she will make a note of it. This has to do with safety as it can affect the support beams and health of the occupants, so if you are selling your home, you will want to discuss with your realtor what to do next.
If you have more than 30 square feet of mold, a professional will need to help with cleaning the air in which it was removed. Remember, more than half the air you breathe in the home will come from the crawl space.
Pests will leave droppings and urine and those mixed together can be hazardous. Again, hiring a professional is worth your time, money, and health. A pest control inspection can be done to get rid of the droppings, and any dead animals. The professional will come to your home and inspect the crawl space, looking for live insects or rodents, exit holes, shelter tubes, signs of wood damage, and remnants of pest droppings and nesting.
Water leaks
Since dirt and moisture go together, you want to seal off all water, air, and sewage leaks. The ground, walls, open vents, and leaking pipes can let air and water in. How do you know? An Infrared thermography inspection can be done to see if there is a leak. Sealing up the vents and cracks so nothing can get in will help.
Repairing Damage
If you had to remove ground soil because it is contaminated, make sure you bring in enough so you don't have negative grading. The last thing you need is water running towards the home. Take a look also at the foundation, floors that are settling, any cracks in the walls, or damage to insulation.
Vacuum Cleaning
A special vacuum is used by cleaners to vacuum up the dust and other particles and are careful not to stir up dust that can cause cross contamination in the home.
Vapor Barrier Installation
Once the debris is cleaned up from the crawl space and the mold and fungus taken care of, a vapor barrier should be installed. This is a 20 mm plastic protective cover that goes on the ground to keep the moisture out and from growing. It is sealed on the walls and the floor.
This is called encapsulation (see the video above) and ranges in price from $5000 to over $15000 depending on size and also if you are having to do more like dehumidify or waterproofing. Calling in a professional is a good idea so you don't spend more than you need to and get the job done right.
Waterproofing
This might be needed as well and involves making sure the water goes away from the home. If you don't have gutters or downspouts, you will need to have them installed on the house in order to make sure the water is going out of the yard. A professional can tell you if you need a sump pump or a drainage system as well.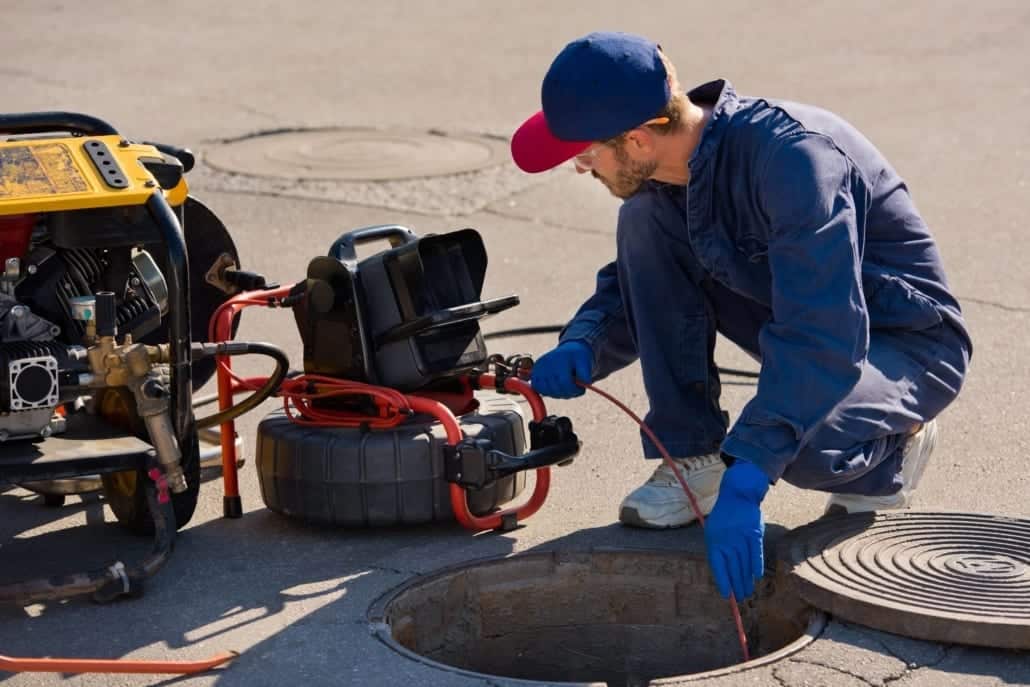 Sewer Leaks
If there was a sewage spill under the house, you will want to make sure it is cleaned up and you find out the source. This may be another inspection of the sewer, especially if you have an older home as the pipes do wear out over time. Homes built before 1984 may be made of clay and falling apart. However, copper pipes wear out as well and may need replacing.
DIY Crawl Space Cleaning
If you choose to do this yourself, you will need a crawl suit that is disposable, gloves, a headlight, and a respirator mask. Also, plastic wrap to remove the debris from under the home and a truck to put all the trash in. It will cost you about $200 for all of the materials. However, it can be scary and daunting for someone not trained.
You can do some of the tasks above to save money and all of it doesn't have to be done at once so you can spread it out over time.
Costs
The costs will vary depending on the work that needs to be done. Here is a good list of the range of prices.
Other Areas to Check
While you are out there, check the landscaping to keep water away from the house. Install plants or remove plants that will keep water away from the home and from accumulating under the home.
Also, do HVAC maintenance so you can make sure that is functioning properly and not leaking water. If your home is older, the HVAC system could need replacing. You may want to have an inspection done to see how much life is left in it.
When to Call a Professional
Call a professional if you need help checking the crawl space area or cleaning it. They are trained in that area for inspections and can let you know what is going on and fix it. Some things in life are better left to a professional and this is one of them.
Conclusion
Crawl spaces are important to keep clean so the air your family breathes is healthy. The last thing you want is animals building nests under your home or mold growing. We will inspect your crawl space during our inspections in the Northeast Florida areas. Questions about your crawl space or in need of our services? Comment below!
https://insideandoutpropertyinspectors.com/wp-content/uploads/2021/03/What-is-a-crawl-space-cleaning-scaled.jpeg
1707
2560
BJ Johnson
https://d39oyu4lp7snwz.cloudfront.net/wp-content/uploads/sites/54/2019/08/31171419/io-favicon-300x300.png
BJ Johnson
2021-03-10 15:44:23
2021-03-10 15:44:25
What Is Crawl Space Cleaning