Do Air Conditioners Dehumidify?
When it comes to owning a home, there are a variety of maintenance and cleaning needs. Additionally, you will want to ensure that everything in your home is working properly. Make sure that you have an understanding of how every system in your home functions. This will save you time and money as you work through your maintenance checklist. Also, ensure that the conditions in your home are conducive to keeping the home safe and free from mold. Humidity will promote mold growth, so ensure your air conditioner is working to dehumidify your home as it runs. Do air conditioners dehumidify? Yes, it will remove moisture from the air that gets sucked into the AC unit as it cools the air down.
Let's take a look below at some more details regarding dehumidifying and cooling your home.
What Does It Mean To Dehumidify?
Dehumidifying your home means removing moisture from the air. The air conditioner will act as a dehumidifier while it runs in your home. The air conditioner will not completely remove all moisture from your home, but it will remove some. If your home shows a high moisture reading, then you will want to invest in an additional dehumidifier. Run your air conditioner at a temperature that is consistent with the outdoor air. Consequently, this allows the unit to reduce the moisture from the air as it sucks it into the unit and blows the warm air out.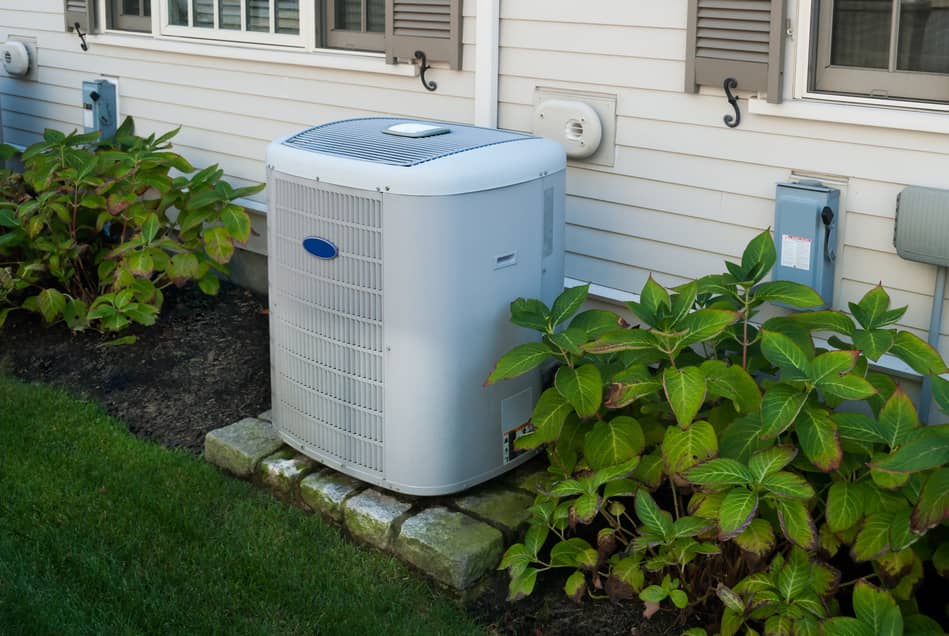 How Does It Work In An Air Conditioner?
Let's take a look at how the air conditioning system works to remove excess moisture from your home.
Liquid refrigerant – When the ac unit kicks on it will push refrigerant through the pipes within the unit. Excess heat is then removed.
Evaporator – The cold air will then be pushed through to each room by the evaporator in the system.
Liquid refrigerant – The liquid refrigerant is then converted to gas once it passes through the expansion valve.
Evaporator coils – The evaporator coils cool the refrigerant once the refrigerant is pushed through the evaporator coils.
AC fans – The internal fans in the AC unit then push the cool air from the evaporator coils through the air ducts in the home.
Liquid refrigerant – The refrigerant then absorbs the hot air from the home and converts it to a hot gas.
Compressor – Next, the refrigerant is pushed into the compressor where it becomes a high-temperature and high-pressure gas.
Condenser coils – The gas is then pushed through the condenser coils and the heat that was absorbed is released through the outside unit.
When Should I Purchase A Dehumidifier?
If you aren't sure when you will need to purchase a dehumidifier to dehumidify the air, it should be considered under the following circumstances. Also, read up on how a dehumidifier works with your central air conditioners.
Personal preference – If the environment in your home does not feel like the humidity levels are where they need to be, you will want to purchase a dehumidifier. Consider determining the type of environment that you want the rooms that you spend your time in to feel like.
Budget – An AC unit's cost is expensive compared to a dehumidifier. Purchasing a dehumidifier will go a long way toward reducing the humidity in the home. Dehumidifiers are portable and inexpensive.
Location – If you live near water, then the moisture levels in your home will be exponentially high. Installing a dehumidifier will help keep the moisture levels in your home from getting out of hand.
Other Recommended Maintenance
Now that you are aware of how an air conditioner dehumidifies your home, you can read up on whether or not your ceiling fans help the ac unit. Placing your ceiling fans on the correct rotation allows you to assist your ac unit with maintaining the airflow and moisture control in your home.
Next, read up on what you need to consider when you replace your HVAC unit. Homeowners should not rush into replacing their HVAC unit without researching how long the new one could last. Also, research the size of the HVAC unit to ensure that it fits your home's needs.
Lastly, as you install your new ac unit or work to repair your current unit, keep in mind that carbon monoxide should be a non-issue. Any electrical system like an HVAC unit will not emit carbon monoxide.
L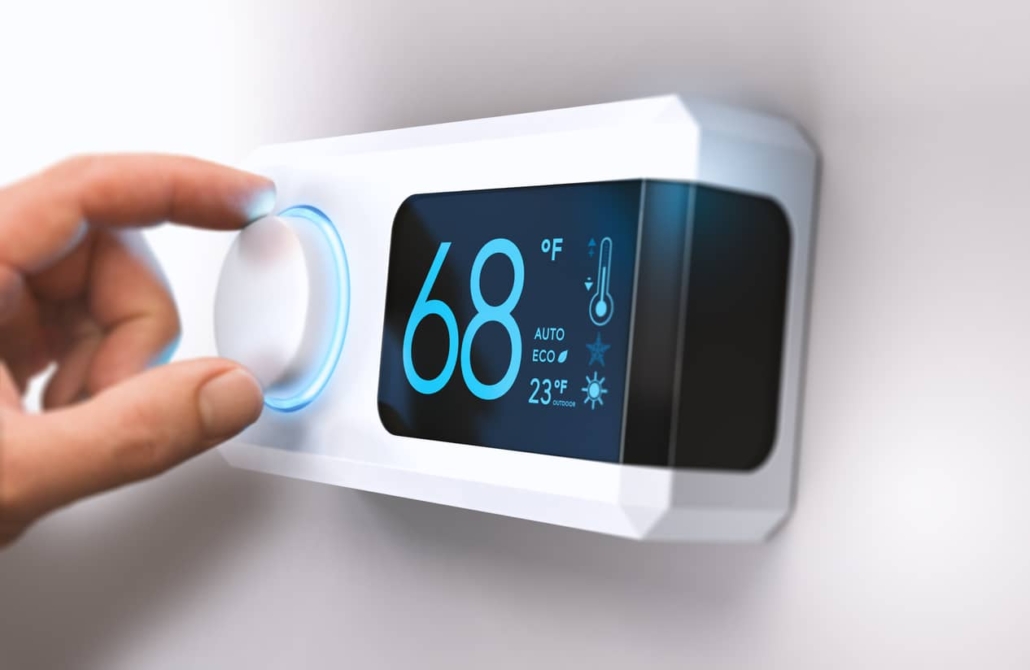 When Do I Call A Professional?
When it comes to your HVAC unit, you will want to make sure that it is working properly. Keeping the humidity levels in your home at a stable level will allow you to keep mold and mildew from growing in your air ducts and home. Call on your local home inspection team to inspect your HVAC unit and determine that everything is working properly. Also, your home inspection team can recommend a reputable HVAC system service technician to test your system.
Conclusion
Hiring the right professional HVAC service technician is necessary to determine that your system is set to remove excess moisture from your home. Not only is the goal of the HVAC unit to provide your home with the right air temperatures, but it also wants to maintain indoor air quality. Dehumidifying your home will need assistance. The air conditioning unit will not be able to remove all of the moisture on its own. Call on your local home inspection team to determine where additional dehumidifiers could be used. Reach out to Inside and Out Property Inspectors in Jacksonville, FL, and surrounding areas to get your home inspection done today.
https://insideandoutpropertyinspectors.com/wp-content/uploads/2023/06/air_conditioner_25.jpeg
1135
1702
BJ Johnson
https://d39oyu4lp7snwz.cloudfront.net/wp-content/uploads/sites/54/2019/08/31171419/io-favicon-300x300.png
BJ Johnson
2023-06-26 15:45:17
2023-06-26 15:53:01
Do Air Conditioners Dehumidify?