Does Air Conditioning Have Carbon Monoxide
When it comes to owning a home, protecting your family and protecting your investment are key parts. Buying a home that is structurally sound and free of issues is what every home buyer looks for. When buying a home, make sure that your home inspection team covers all details of the home with regard to any fuel-burning appliances. Typically, fuel-burning appliances are where we see carbon monoxide possibly entering the home. Stoves, fireplaces, and gas-powered furnaces are the likely culprits. Does air conditioning have carbon monoxide? No, air conditioners are run via electricity and cannot emit carbon monoxide into your home.
Let's take a look below at what carbon monoxide is and some ways it could enter your home.
What Is Carbon Monoxide
When it comes to carbon monoxide you would not realize if it were present in your air. This is due to carbon monoxide being an odorless, tasteless, and colorless gas. Homeowners would need to install a carbon monoxide detector to best protect their families from this toxic gas. For the most part, there are only a few appliances that have the potential to release carbon monoxide gas. Additionally, a running car will release carbon monoxide as it burns fuel.
What Is Carbon Monoxide Poisoning
Carbon monoxide poisoning is defined by the Center for Disease Control (CDC) as the effects caused to human health as a result of carbon monoxide inhalation. Those symptoms include but are not limited to the following:
Memory loss
Shortness of breath (Respiratory issues)
Headaches
Nausea
Fatigue
Chest pains
If any of these symptoms exist you should call the fire department right away. Do not discredit these symptoms as the possible flu or another sickness. Carbon monoxide poisoning is known to kill 430 people a year. Also, it has been recorded that over 50,000 people a year get sent to the hospital as a result of carbon monoxide poisoning.

How Can I Prevent It
Fortunately, as a homeowner, there are a few things that you can do to prevent carbon monoxide from building up in your home and causing some health issues. Let's take a look below at some precautions that you can take.
Monitor gas-powered tools and cars – do not run your car idle in the garage, even if the door is open. Also, if you use gas-powered tools, gas stoves, or gas-powered grills, use them outside. Never start them inside your home. They could have carbon monoxide leaks.
Maintenance – be sure to properly maintain your HVAC unit. There is a possibility that if damaged, it could release carbon monoxide.
Carbon Monoxide detector – install a battery-operated carbon monoxide detector. They operate very similar to smoke detectors and can save your life. Place them in your bedrooms so that if there is a release of carbon monoxide into your home while you are sleeping, the detection system will awaken you so you can escape the poisonous gas.
Professional service – if you need repairs on appliances that are known to have the potential to release carbon monoxide, hire a professional. Do not attempt to make repairs on your own to the HVAC system or any other appliance that could release CO.
Air conditioning systems are likely not the source of carbon monoxide in your home. Air conditioners cannot produce carbon monoxide since they use electricity and not gas. In a furnace, gas is sometimes used and the heating system or heat exchanger could emit carbon monoxide.
Other Recommended Maintenance
Now that you have a better understanding of what carbon monoxide is and how it can enter your home, you can better protect your family. Your first goal is to get to fresh air. Opening a window will help, but likely will not completely get rid of carbon monoxide. Be sure to follow up with emergency services, so that they can test your home for carbon monoxide levels.
Next, keep an eye on your maintenance schedule. Make sure that any item in your home that is capable of releasing carbon monoxide into your home, is maintained. For example, your water heater might be powered by gas. To ensure that it isn't releasing carbon monoxide into your home, you will want to make sure the water heater is maintained.
Lastly, if you want to keep your family safe, install the appropriate detection system. If you are using natural gas, you will want to install an explosive gas alarm and a carbon monoxide detector. The carbon monoxide detector alone will not suffice.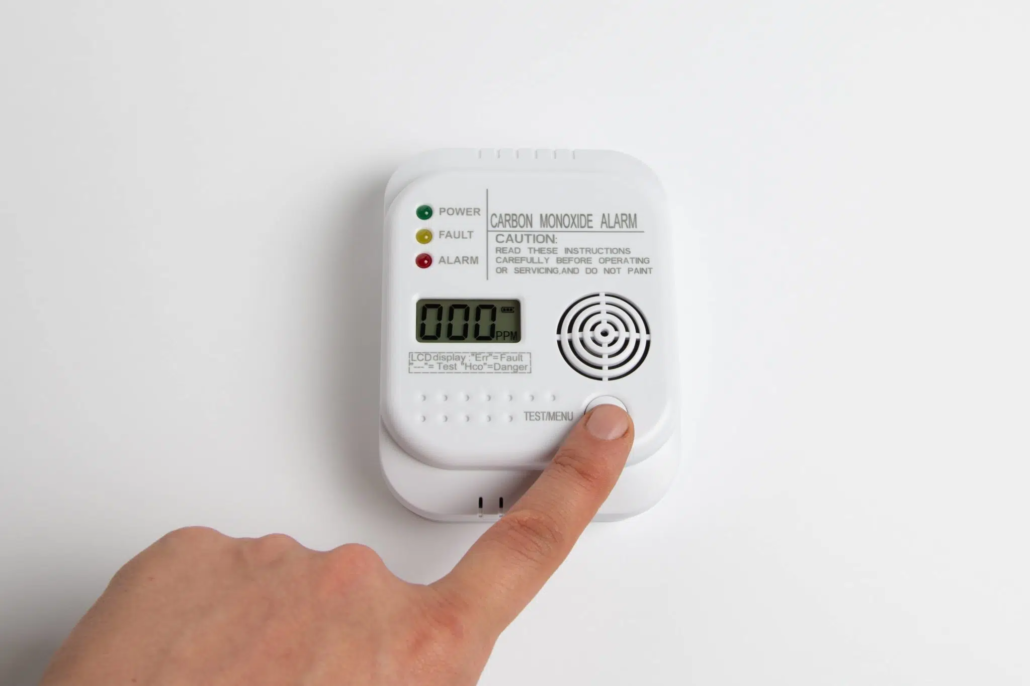 When Do I Call A Professional
When it comes to the safety of your home, you should take every precaution necessary. Installing a carbon monoxide detection system is the best way to protect your family from the unknown. Hire your local home inspection team to come out and inspect all of the appliances with the potential for producing carbon monoxide. Also, they can recommend a quality carbon monoxide detection system.
Conclusion
Understanding that you will never truly know if carbon monoxide is pouring into your home should be enough reason to purchase a detection system. Your health and safety should be at the forefront of any decision regarding your family. Since carbon monoxide is odorless, tasteless, and colorless, you will want to take every precaution necessary to protect your family. If you aren't sure the best way to do this. Reach out to Inside and Out Property Inspectors in Jacksonville, FL, and surrounding areas to get your home inspection done today.
https://insideandoutpropertyinspectors.com/wp-content/uploads/2022/11/carbon-monoxide.webp
2048
2048
BJ Johnson
https://d39oyu4lp7snwz.cloudfront.net/wp-content/uploads/sites/54/2019/08/31171419/io-favicon-300x300.png
BJ Johnson
2022-11-08 16:25:19
2022-11-08 16:25:19
Does Air Conditioning Have Carbon Monoxide