Water temperature is often a topic in many homes. Some people like warm water for showers, while others prefer hot. Many people use hot water to wash dishes, while they drink cold water. There is a water temperature called tepid. Wondering what is tepid water? It is water that isn't hot or cold and usually between 85°F and 105°F (29°C to 40°C).
Is Tepid Water the Same as Lukewarm Water?
Yes, tepid water and lukewarm water are essentially the same thing. Both terms refer to water that is moderately warm, with a temperature that is comfortable to touch and use. The word "tepid" is often used to indicate a neutral or mild warmth, while "lukewarm" is a more commonly used term in everyday conversations.
What Temperature is Tepid Water?
Tepid water is typically defined as water that is lukewarm or moderately warm. While there is no exact temperature range that defines tepid water universally, it is commonly considered to be between 85°F and 105°F (29°C to 40°C). This temperature range ensures the water is not too hot to cause burns or discomfort, yet not too cold to cause chilling sensations.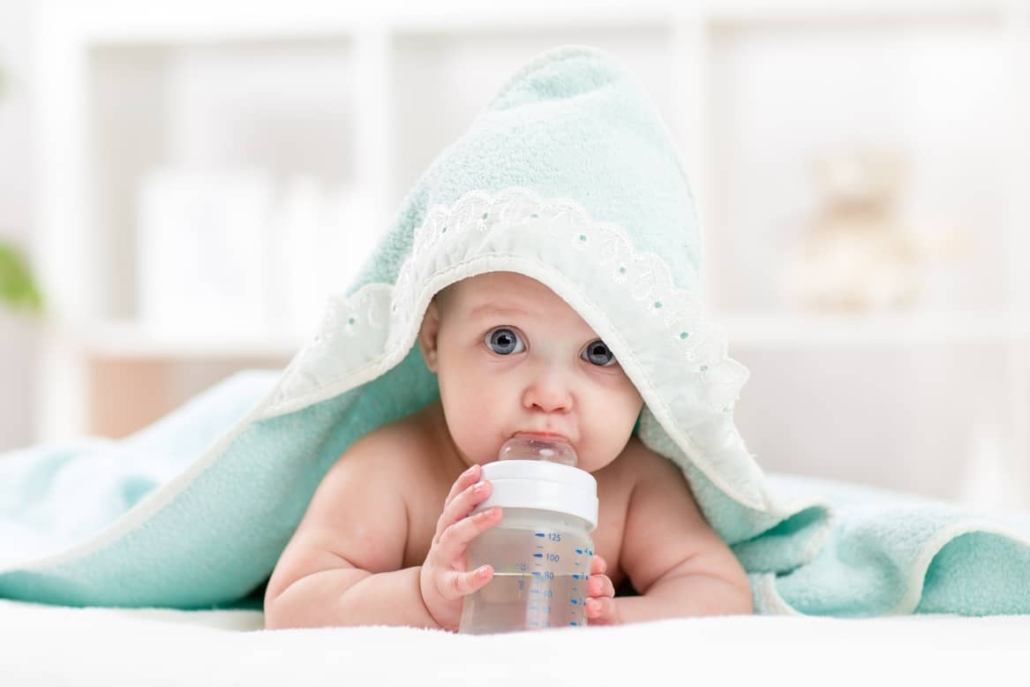 What is Tepid Water Used For?
Tepid water serves various purposes in our daily lives. Here are some common uses:
1. Personal Hygiene
Tepid water is often used for personal hygiene purposes, such as washing your face, hands, or body. It provides a soothing and refreshing sensation without the risk of scalding or freezing your skin. Tepid water can also be used in baths or showers, creating a relaxing experience.
2. First Aid
In first aid situations, tepid water is frequently recommended for cleaning wounds, as it helps to remove dirt and debris without causing additional pain or damage. It also aids in the prevention of infection, making it a safe and effective choice for wound care.
3. Baby Care
When caring for infants or young children, tepid water is particularly important. It is used for bathing babies, ensuring their delicate skin is not subjected to extreme temperatures. Tepid water is also utilized for preparing baby formula or bottle feeding, as it provides a gentle and comfortable experience for the baby.
4. Pet Care
Tepid water is commonly used for bathing pets. It allows for thorough cleaning without causing discomfort to the animal's skin. Additionally, tepid water can be used for pet drinking bowls, ensuring that the water is at a pleasant temperature for your furry friends.
Wondering how to get tepid water? Take a look at the video below!
Other Recommended Maintenance
Now that you know about tepid water, let's look at some other areas of recommended maintenance. One of those is the water heater. Knowing that the water heater controls the temperature of the water in the home, it is a good idea to maintain it. This can be done by flushing the hot water heater, adjusting the temperature and resetting it, turning the water heater back off and on, and checking the drain valve. There are also other ways.
Another is cleaning the thermocouple on the water heater. This is the small unit near the bottom of the gas water heater. It heats the necessary amount of water needed for your home. In order to clean it, you will have to shut down the power supply and then work carefully to remove the unit.
Lastly, after a water heater goes out, you will need to have a new one installed. This takes about 2-3 hours to be done. It is important to have someone who is knowledgeable about installing water heaters to install it.
When to Call a Professional
While using tepid water for everyday tasks is usually safe and convenient, there may be situations where professional assistance is required. Some instances where you may need to call Inside and Out Property Inspectors include:
Issues with your water heater, result in an inability to regulate water temperature.
Plumbing problems that cause irregularities in water temperature throughout your home.
Any concerns about water quality or safety that require expert evaluation.
If you experience any of these issues or have doubts about the proper functioning of your water system, it's best to consult Inside and Out Property Inspectors to ensure your safety and peace of mind.
Conclusion
In conclusion, tepid water is a moderate and comfortable temperature range between hot and cold. It finds its use in various aspects of our daily lives, such as personal hygiene, first aid, baby care, and pet care. Understanding the uses and benefits of tepid water ensures a safer and more enjoyable experience for homeowners.
However, if you encounter any issues with your water temperature or quality, it is crucial to seek professional help to address the underlying problems effectively. While you are taking a look at your water, it is a great time to contact Inside and Out Property Inspectors in Jacksonville, FL, and surrounding areas to get your home inspection done today.
https://insideandoutpropertyinspectors.com/wp-content/uploads/2023/09/bath_in_tepid_water_25.jpeg
833
1250
BJ Johnson
https://d39oyu4lp7snwz.cloudfront.net/wp-content/uploads/sites/54/2019/08/31171419/io-favicon-300x300.png
BJ Johnson
2023-09-17 02:37:29
2023-09-18 01:42:36
What is Tepid Water?