Why Is My Toilet Bubbling When The Shower Is Running?
Typically, homeowners do not like to deal with maintenance issues. When it comes to plumbing issues, you should consult a master plumber. Unfortunately, this could take some time and any homeowner needs to understand the ins and outs of their homes. So, dealing with toilet bowl issues while in the shower is important to know. This allows you to troubleshoot the problem before any master plumber has time to assist. Why is my toilet bubbling when the shower is running? Three reasons: clogged sewer drain, blocked vent stack, and incorrect plumbing.
Let's take a look below at some more details regarding your plumbing.
How Does My Plumbing Work?
The plumbing of your home is very simple. Plumbing is set up to feed your fixtures and appliances to successfully transport water to your faucets and appliances. Let's take a look at what your plumbing is composed of.
Air and gas plumbing vent
Water feed lines
Waste drain lines
Typically, plumbing consists of your sinks, showers, toilets, dishwashers, garbage disposals, and washing machines. Additionally, you might have a few other water and waste needs in your home. Consequently, your plumbing system works by using the laws of physics. Those laws of physics are as follows:
Air pressure
Water pressure
Gravity
The negative part of this system is that if one thing goes awry, it could cause a domino effect of other issues. Hiring a master plumber will allow you to troubleshoot these issues more quickly.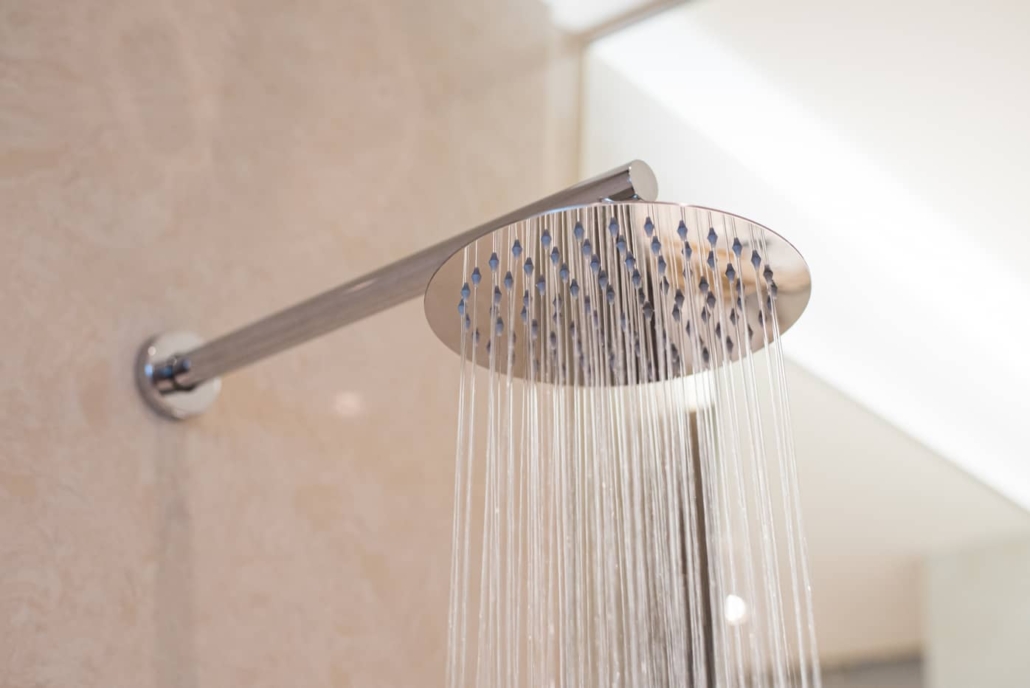 What Is Causing My Bubbling Toilet While My Shower Is Running?
Believe it or not, there are three main reasons why your toilet is bubbling during a shower. Let's take a look at what this all means.
Clogged sewer drain – A clogged sewer drain will not allow air to escape the proper pipe. As water drains down the pipe of your shower, air must be pushed out from another pipe. This is likely the toilet line, which would cause it to bubble. Additionally, a clog could suck air into the P-trap of the toilet, if there is a clog. Any air being sucked in would cause the toilet to bubble or gurgle.
Blocked vent stack – Keeping the vent stack clear of any debris is very important. Sewer gas and odors are pushed out of the vent stack while fresh air is brought back in. A blocked vent stack can create negative pressure in your pipes and prevent proper water flow. Air is forced through your toilet instead of the blocked vent pipe. This likely is your cause for toilet bubbling.
Incorrect plumbing – If your builder or contractor does not correctly install the plumbing lines, the air will not escape correctly. Your vent needs to be inspected to ensure that it was installed correctly.
How Do I Fix This?
Fixing these issues can be done with a simple solution first. If any simple solutions do not work, then you will want to call a professionally licensed master plumber.
Check with the municipality – Call your local municipality and have them check the sewer line. They can ensure that there is no clog at the end of the plumbing connection.
Use duct tape – Take duct tape and cover the shower and sink drains. Use a plunger to plunge your toilet so that the water in the toilet is forced through to loosen the possible clog.
Check the vent stack – Climb up on the roof and check the vent stack. Use a flashlight and tie string around it. This allows you to drop it down the vent stack up to 10 feet, and determine if a clog is present. Also, you can take your garden hose and flush water down the vent stack. If there is a clog it will be loosened and pushed back into the sewer system.
Check the other toilets – You will want to eliminate each bathroom from having this same issue. Once you have identified the location of the potential clog, you will want to snake the line to dislodge any clog. In some cases, removing the toilet is necessary to properly loosen any clog.
Still, have an issue – Call on a master plumber to complete the remaining troubleshooting. Depending on how old the pipes are, roots could have grown into the pipes and created a clog. You will need to get these removed before proceeding to use the plumbing in your home.
Other Recommended Maintenance
Now that you know why my toilet is running when the shower is running, let's look at a few other maintenance areas. One of those is plumbing problems in old homes. If you have an old home or are considering buying one, it Is important to know that you may encounter more issues. Those are pipes that are lead or galvanized. This is in addition to possible pipe bellies, sewer lines that fail, and old fixtures.
Another area is when the bathroom smells like sewage. This is not something we want to smell when in this area. You will want to check the shower drain, jacuzzi tub, sink, or toilet. It could also be an issue with the sewer system so you may need to contact a professional to take a look.
Lastly, many toilets come with a ball float. However, if yours does not have a ball float and you have a running toilet, you will need to shut off the water system and probably replace the fill valve.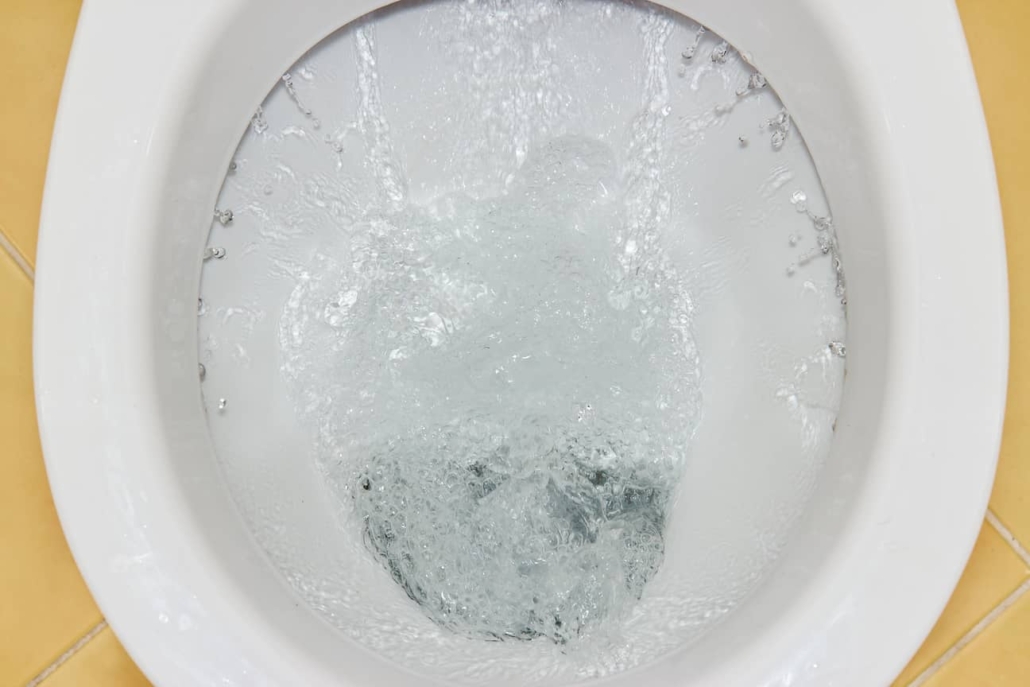 When Do I Call A Professional?
The moment that you have a plumbing issue, you will want to call a professional master plumber to fix your issues. In some cases, homeowners can make the necessary repairs on their own. However, there are some instances where the homeowner does not have the tools or equipment to troubleshoot the plumbing issues. Also, reach out to your local home inspection team. They can conduct a sewer scope inspection to see how big the plumbing issue is.
Conclusion
Discovering why your toilet is bubbling during a shower is important to saving water on your utility bill. If something isn't right in your toilet, it could end up costing you hundreds on your next utility bill. Getting a solution to this problem is necessary for saving money. Additionally, calling on a local master plumber can help you solve this problem. Consequently, calling on your local home inspection team is also important. Not only can they refer a reputable master plumber, but they can also conduct a sewer scope and inspect your entire plumbing system. Contact Inside and Out Property Inspectors in Jacksonville, FL, and surrounding areas to get your sewer scope inspection done today.
https://insideandoutpropertyinspectors.com/wp-content/uploads/2023/04/toilet_bowl_25.jpeg
1040
1560
BJ Johnson
https://d39oyu4lp7snwz.cloudfront.net/wp-content/uploads/sites/54/2019/08/31171419/io-favicon-300x300.png
BJ Johnson
2023-04-12 16:08:10
2023-04-13 15:27:53
Why Is My Toilet Bubbling When The Shower Is Running?