How To Clean Sediment From Water Lines
When opening your faucet in the bathroom sink and watching slow water flow it can be rather frustrating. There are a few reasons why this could be happening and it's important to check all of them. Open the water lines in all of your faucets to see if this slow flow is isolated to one faucet. As you go, through the kitchen and bathroom faucets, you can notice if the water flow has been reduced.
Fortunately, you can troubleshoot the possible reasons for this slow water flow. Cleaning your pipes and the P-traps connected to the drains in your first approach. After this is completed, you can determine the best way to clean the remaining portion of the pipes. How to clean sediment from water lines? Flushing cold water back through your hot water pipes is a great first step and the pipes stay intact.
Let's take a look below at what sediment is and some steps to remove it.
What Is Sediment
Sediment is a residual compound that forms inside your hot water pipes. Typically, depending upon the type of pipes that your home has can determine what type of sediment might be present in the pipes. Rust often builds up in metal pipes and can settle at the bottom of the pipes. This creates a backup of the water flow as the sediment of rust builds over time. You might also see sediment as hard water minerals that have built up and affixed themselves to the pipes. Regardless of the type of sediment that is present in your water pipes, getting it cleaned out is vital for a steady water flow.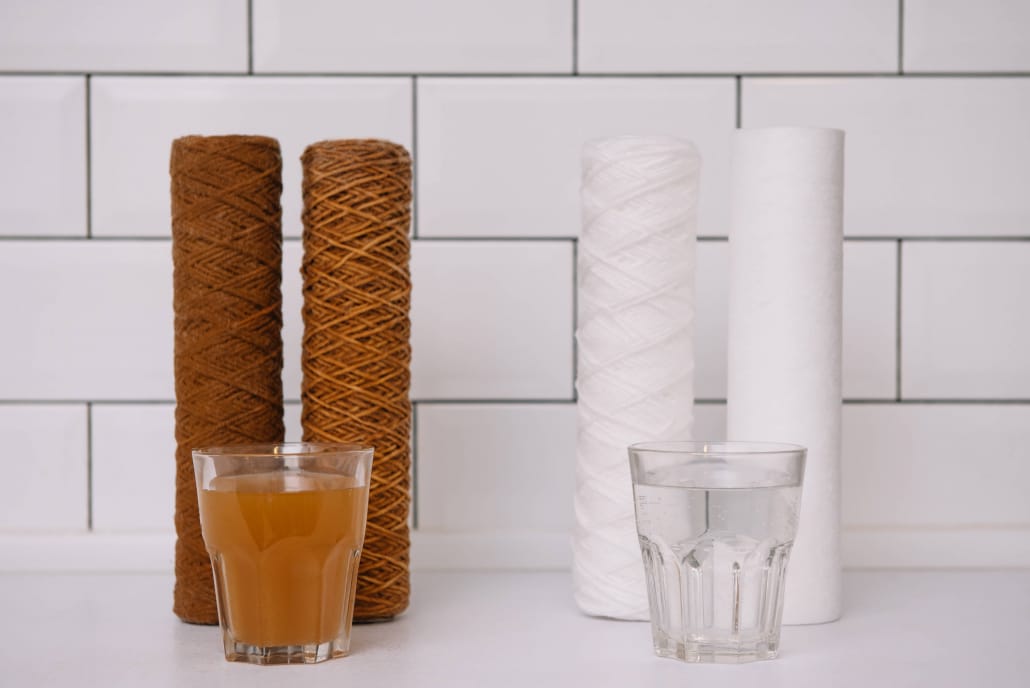 How Can I Remove Sediment
Fortunately, there are many home projects that can be accomplished by you the homeowner. Here is a list of steps that you can follow to safely flush and clean your sediment from the hot water lines in your home.
Remove all aerator screens from your water faucets and give them a thorough cleaning.
Turn off the water heater. Close the inlet valve and make sure that the pilot light is out. You can connect a garden hose to the drain located at the bottom of the water heater and run the water into your floor drain. You can also run it out the garage depending on where your water heater is located.
Plug the faucet that is farthest from the water heater. A rubber stopper or coin can assist you with this. Placing either in the faucets aerator and screwing the aerator back on will keep water from going through that faucet.
Open your cold water handle on that plugged faucet and let the cold water run for 40 minutes. As pressure can build, you need to look for leaks at the faucet or water heater. By running the cold water for 40 minutes, you ensure that it flows through the hot waters pipes and flushes the sediment out through the water heater drain hose.
Repeat these steps with all other water connection, such as the laundry connection.
At this time, you can remove the plugs from the faucet and garden hose. Open the water heaters inlet valve and close the drain valve. This allows you to fill up the water heater and get it ready for use. If you have a gas heater, then don't forget to relight the pilot light.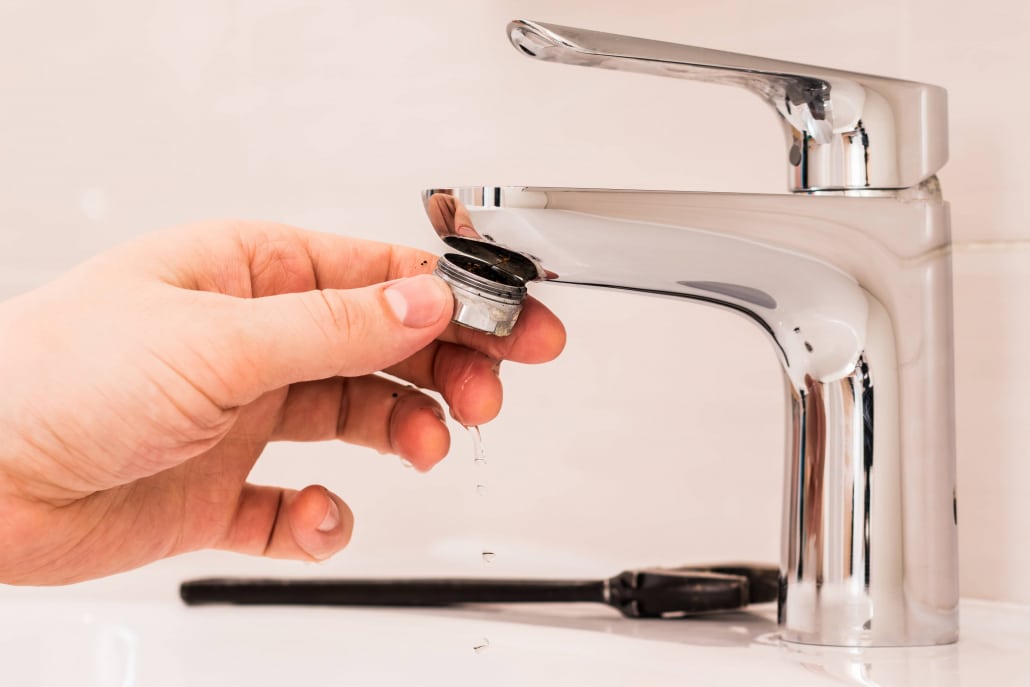 How Much Does It Cost
The cost of something varies depending on who you hire and the time to complete the project. The average cost for a professional to come and clean out sediment from your water lines is $50 to $200. You can also be charged $100 to $200 to have your boiler lines cleaned out. Not everyone has a boiler, so this could be irrelevant to some.
Other Recommended Maintenance
After having the sediment flushed out of your water lines, you should have an inspection of your pipes inside the walls. Anytime you are dealing with water and pushing or blowing backwater through a line, pressure could build and cause damage. We highly recommended for your peace of mind that you inspect the walls after you complete this project.
You might be experiencing water in the home that is a tad bit on the cooler side. It could be there are issues with the hot water heater. We recommend that you test out the water heater by using a digital multimeter.
Lastly, as this project comes to a close, consider looking into how to prevent calcium buildup on your faucets. This can save you time and money when it comes to fixing a slow water flow.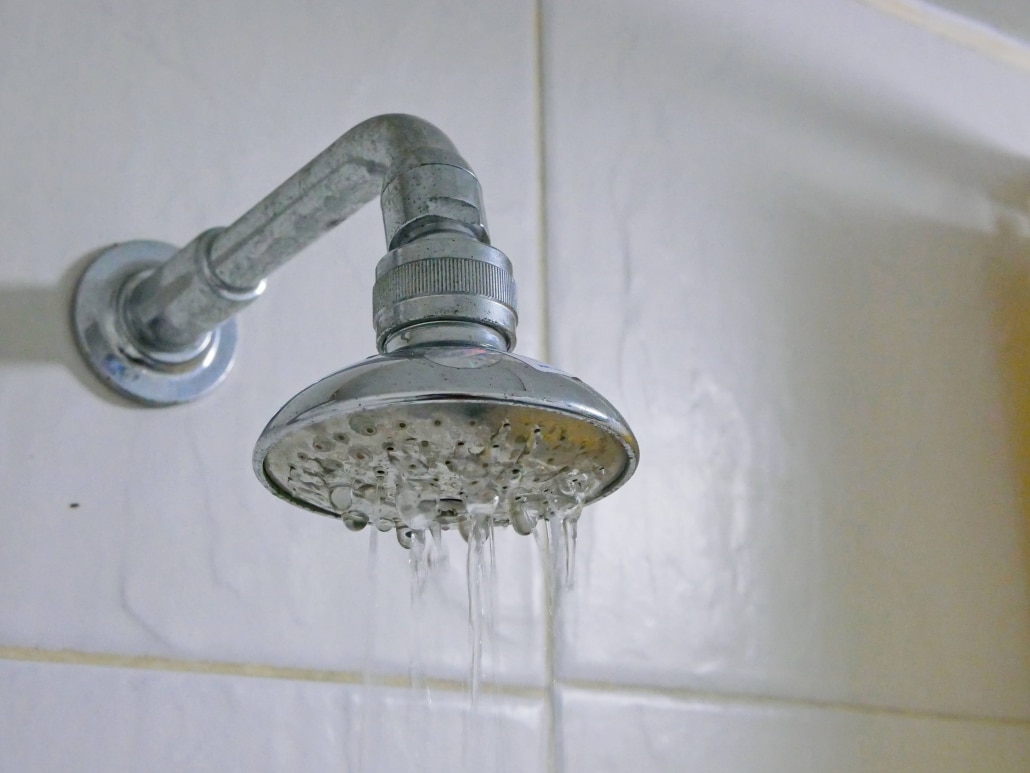 When Should I Call A Professional
Dealing with a project at the home with regards to plumbing, it is a great idea to call professional plumbing services out to assist. To take on a project like cleaning sediment out of your water lines is a mistake so always use the assistance of an experienced professional licensed plumber. Contact your local home inspection team so that they can refer the best professionally licensed plumber for the job. When dealing with plumbing, we wouldn't want you to make a mistake and accidentally destroy the water lines within your walls.
Conclusion
Calling on your local plumbing service and home inspection company allows you to find a solution to getting sediment from your water lines. Adding chemicals or completing a reverse flush of the lines might be easy to do. We recommend that you call on professionals. Your home inspection team can recommend a quality plumbing service company to come out and flush the water lines as needed. This helps protect the water flow of your home. Check out our home inspection services in the Jacksonville, Area!
https://insideandoutpropertyinspectors.com/wp-content/uploads/2022/01/slow-water-flow-scaled.jpeg
1707
2560
BJ Johnson
https://d39oyu4lp7snwz.cloudfront.net/wp-content/uploads/sites/54/2019/08/31171419/io-favicon-300x300.png
BJ Johnson
2022-01-04 14:44:40
2022-01-04 14:44:46
How To Clean Sediment From Water Lines