How Long Does Asphalt Take to Dry?
Asphalt is a black, sticky substance that is commonly used in road construction and maintenance. It is a mixture of aggregates, binder, and filler material. The binder, typically bitumen, gives asphalt its adhesive properties. Considering that many people use asphalt for their driveway, you want to know when you can drive over it. How long does asphalt take to dry? It will depend on the humidity, temperature, and thickness of the asphalt but usually 24-48 hours.
Let's take a look.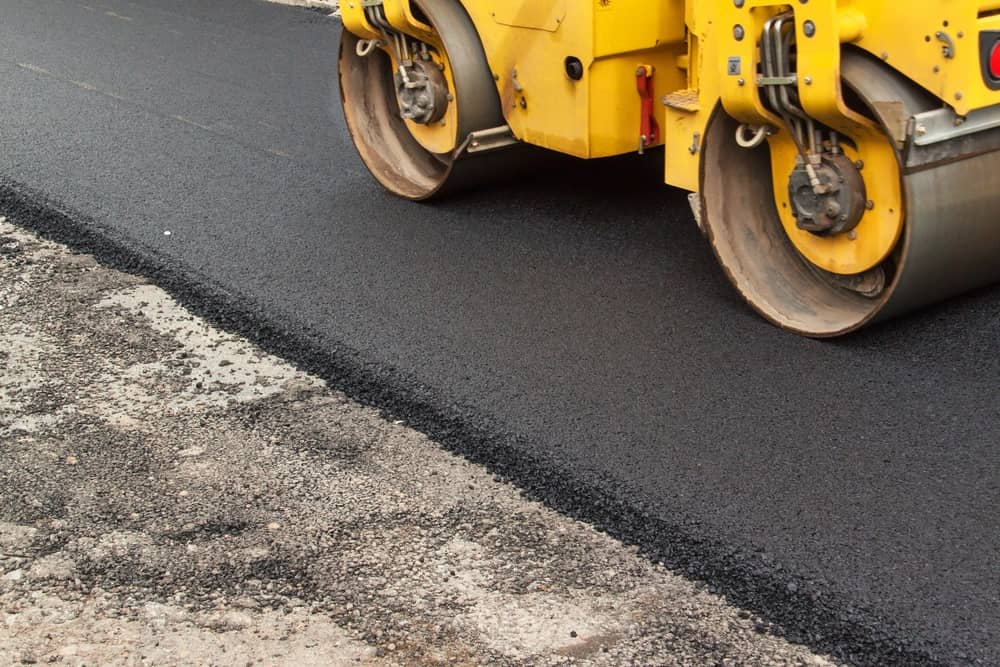 What is Asphalt?
Asphalt is mainly used for paving roads, parking lots, and driveways. It provides a smooth and durable surface that can withstand heavy traffic and harsh weather conditions. Asphalt is also used for patching potholes and repairing damaged road surfaces.
How Long Does Asphalt Take to Dry?
The drying time of asphalt depends on various factors such as temperature, humidity, and thickness of the layer. Generally, it takes around 24 to 48 hours for asphalt to dry completely. However, it may take longer in colder or more humid conditions.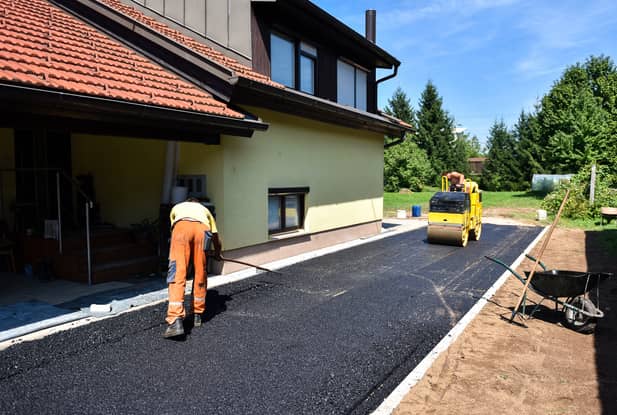 When Can You Drive On Newly Poured Asphalt?
It is not recommended to drive on new asphalt immediately after it is poured. Freshly laid asphalt needs time to cool and harden. Driving on it too soon can cause damage and leave tire marks on the surface. It is best to wait at least 24 hours before driving on new asphalt.
Speeding Up the Asphalt Drying Process
To speed up the drying process of asphalt, you can:
Keep the area well-ventilated to allow moisture to evaporate.
Use fans or blowers to increase airflow.
Apply a thin coat of curing compound to promote faster drying.
Avoid parking heavy vehicles or placing heavy objects on the freshly laid asphalt.
How to Know the Asphalt is Cured?
You can determine if asphalt is cured by conducting a simple test. Press your thumb firmly into the surface of the asphalt. If it leaves an imprint or feels soft, it means the asphalt is not fully cured. Once the surface feels firm and no impression is left, the asphalt is considered cured.
Other Recommended Maintenance
Now that you know about asphalt drying, let's take a look at a few other areas of recommended maintenance. One of those is exposed foundation above grade. The answer is that 6 inches should be exposed after grading. You want to make sure you have proper grading so water doesn't collect around your foundation.
Another is drip irrigation. Homeowners often wonder how long to run drip irrigation. It depends on the soil and is usually one hour a week.
Lastly, brick pavers will get dirty over time. To clean them, you will need baking soda and detergent. As a last resort, you can use bleach but baking soda and detergent are better.
W
When Do I Call a Professional?
If you notice any signs of damage or deterioration on your asphalt surface, such as cracks, potholes, or unevenness, it is recommended to call a professional asphalt contractor. They have the expertise and equipment to assess and repair any issues with your asphalt.
Conclusion
In conclusion, asphalt is a versatile material used in road construction and maintenance. It takes around 24 to 48 hours for asphalt to dry completely, and it is important to wait before driving on new asphalt. By following proper drying techniques and knowing when asphalt is cured, you can ensure the longevity and durability of your asphalt surfaces. While you are taking care of your driveway, this is a great time to contact Inside and Out Property Inspectors in Jacksonville, FL, and surrounding areas to get your home inspection done today.
https://insideandoutpropertyinspectors.com/wp-content/uploads/2023/09/asphalt_driveway_25.jpeg
600
900
BJ Johnson
https://d39oyu4lp7snwz.cloudfront.net/wp-content/uploads/sites/54/2019/08/31171419/io-favicon-300x300.png
BJ Johnson
2023-09-30 23:49:17
2023-10-02 19:33:58
How Long Does Asphalt Take to Dry?