How To Hide Kitchen Vent Pipe
Buying a home comes with a lot of responsibility. However, buying a home that meets your needs aesthetically is always tough. There are always homes that look great in some rooms, but other rooms need some fixing. If you purchase a home that has eyesores, the first thing you should do before moving in is have those fixed or covered up. In this case, hiding the vent pipe in your kitchen is key. How to hide the kitchen vent pipe? Use a false cabinet, paint over the pipe, cover it with a soffit, or construct a column over it will due.
Let's take a look below at what all of this means for your vent pipe.
What Is A Vent Pipe For
The kitchen vent pipe is just as it sounds. It is a vent that is directly above your kitchen stove. The purpose of the vent pipe is to remove odors, heat, and smoke from the kitchen during cooking. Consequently, if the vent pipe is not hidden, it becomes an eyesore of metal just sitting out in the open. Also, make sure to clean the vent pipe often, so that it doesn't become clogged with grease and dirt.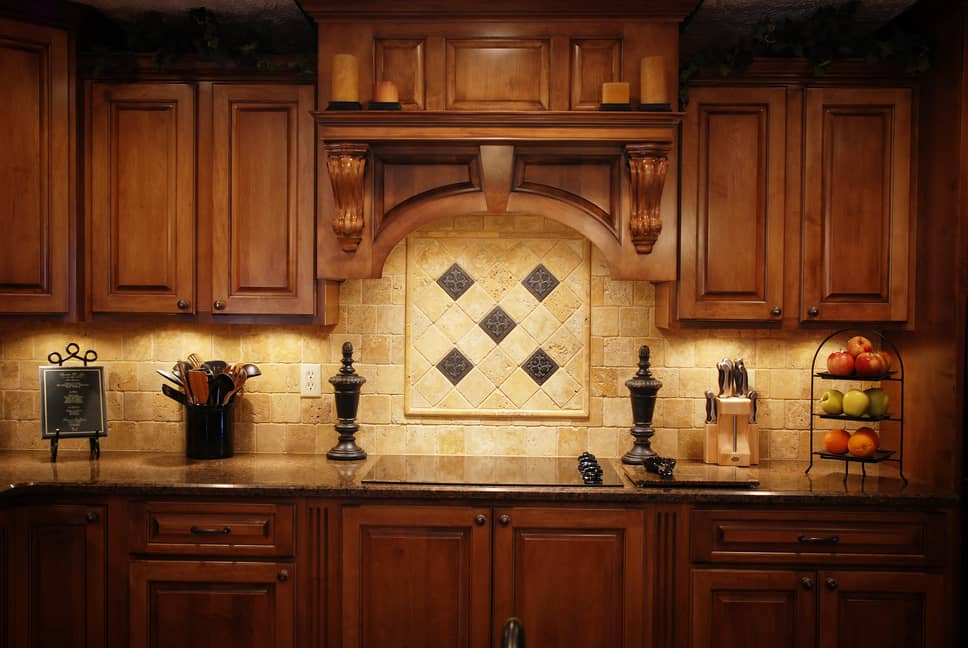 How Can I Conceal It
Believe it or not, there are a variety of ways to conceal your kitchen vent pipe. Oftentimes, it becomes the decision of the homeowner to determine which type of concealment works best for their home. Consider hiring an interior designer to assist with picking out decorative molding or trim. Let's take a look below at the options.
Soffit or columns – installing a soffit or column over the kitchen vent pipe is easy to install. Once the pipe is boxed in, you can paint it or even put wood over the top of it. The soffit will be rounded while the column will be rectangular.
False cabinets – this look is simply taking the frame from one of your kitchen cabinets and installing it as if it were another cabinet. The front face could have doors or just the architectural look of the other cabinets. Simply cut an opening in the top and bottom of the cabinet so that it can encase your vent pipe. This will conceal the pipe and allow the kitchen decor to blend in.
Painting over – this option is only if no other option is available. In some cases, the layout of the kitchen and your cabinets do not allow you to cover the vent pipe. Consequently, you will need to paint the metal pipe the same color as the walls so that it blends on. Always use a glossy or satin finish paint that is made to affix to metal and sustain high heat temperatures.
Bulkhead – a bulkhead is a box that is created with drywall and installed across the top of the kitchen cabinets. This is a cumbersome item and is very bulky. Also, your kitchen will look outdated, no matter how you design the bulkhead.
Now that you have explored all of the options for concealing your vent pipe. Consider just updating the metal vent pipe. You might find that a newer shinier vent pipe that matches your stainless steel appliances can really make the kitchen attractive.
Other Recommended Maintenance
Now that you know about hiding the kitchen vent pipe, let's take a look at a few other areas. One of those is whether it is a good idea to close the air vents in the home to cool the house. While we all like to save money and this seems like it will, it actually does not. If you close the vents, it can build up moisture, thus causing mold to form. It also can cause carbon monoxide gas to get into the home. The best thing to do is to leave the vents open so the air can circulate in the home.
Another area is removing paint from tiles. Sometimes accidents happen when we are painting and it gets on the tile. To get the paint off, you may need to scrape, wipe, and rub. You will need a damp cloth, a plastic scraper, and maybe even a heat gun to get the paint off.
Lastly, you may notice that your bathroom sink drain is clogged from hair The best thing to do is pour some baking soda into the drain and then some vinegar after. Let it sit for 5 minutes and it should loosen up the clog. Another idea is to use tweezers, or a snaking device or remove the drain entirely. You can help prevent this by using a drain stopper system. However, even if you have one, it may still happen.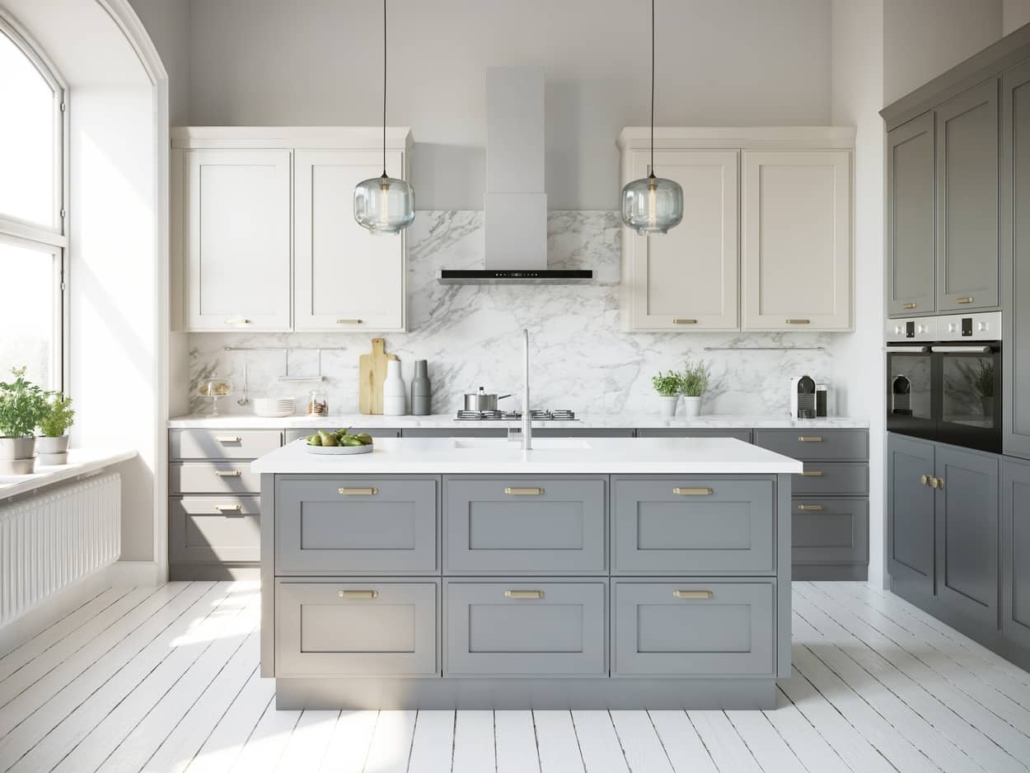 When Do I Call A Professional
Anytime you are looking to update your kitchen or make changes to the current aesthetics, it is a great idea to call a professional. Hiring a general contractor will allow you to make the right choice for covering your kitchen vent pipe. If you aren't sure who to call, reach out to your local home inspection team. They can assess your needs in the kitchen, make a recommendation and recommend a reputable general contractor to complete the project.
Conclusion
Hiring a general contractor to complete a specific project in your home can be rather difficult. Oftentimes, homeowners are not sure who to trust with their projects. Be sure to call on your local home inspection team. Not only can they recommend a great way to cover up your kitchen vent pipe, but they can also inspect your kitchen for other needs. Also, they can refer a reputable general contractor who will complete the project and save you money. Contact Inside and Out Property Inspectors in Jacksonville, FL, and surrounding areas to get your home inspection done today.
https://insideandoutpropertyinspectors.com/wp-content/uploads/2022/11/concealed_vent_pipe_25.jpeg
1119
1678
BJ Johnson
https://d39oyu4lp7snwz.cloudfront.net/wp-content/uploads/sites/54/2019/08/31171419/io-favicon-300x300.png
BJ Johnson
2022-11-22 14:34:50
2022-11-22 20:18:04
How To Hide Kitchen Vent Pipe