Homeowners have many responsibilities when it comes to buying or building a home. You should always consider the materials of the home and the location of the home. Making sure that you aren't in a flood zone or if you are, the house is properly water-proofed is key. Pay attention to the weather patterns so that you know when to touch up your home's waterproofing. This could include new paint or a seal with caulk around your doors and window frames. Doing anything that you can to prevent water from intruding into the home is key. What is water intrusion? When water gains access into the home or a building and causes major damage to the materials inside the home.
Let's take a look below at what is involved with water intrusion and how you can notice it when it occurs.
How Do You Define Water Intrusion
The main definition of water intrusion is simple. When water gains access to a home or building structure and causes damage to the structure and building materials and it's working parts. Some damage that is a result of water intrusion would be mold, structural damage, and any wall, floor, or ceiling damage. Let's take a look at possible sources of water intrusion.
Pipes that break inside the home.
A roof that leaks due to damage or wears and tear.
The sprinkler system is spraying water into the cracks of the home.
What Does It Look Like
Water intrusion into a home or building structure is typically specific to that building. Materials that each builder uses can often be different and those varying material types can respond differently to water. Let's take a look at some of the symptoms of water intrusion.
Musty or stale smells.
Obvious signs of mold growing on your walls.
Paint that is touched by water can bubble up.
Wallpaper and linoleum can lose their finishes.
Wood flooring types will begin to buckle and warp.
Tile flooring could end up popping and cracking loose.
The moment that you experience water intrusion into your home you should call a professional water intrusion company to come out and inspect the damages, as well as begin the drying out process.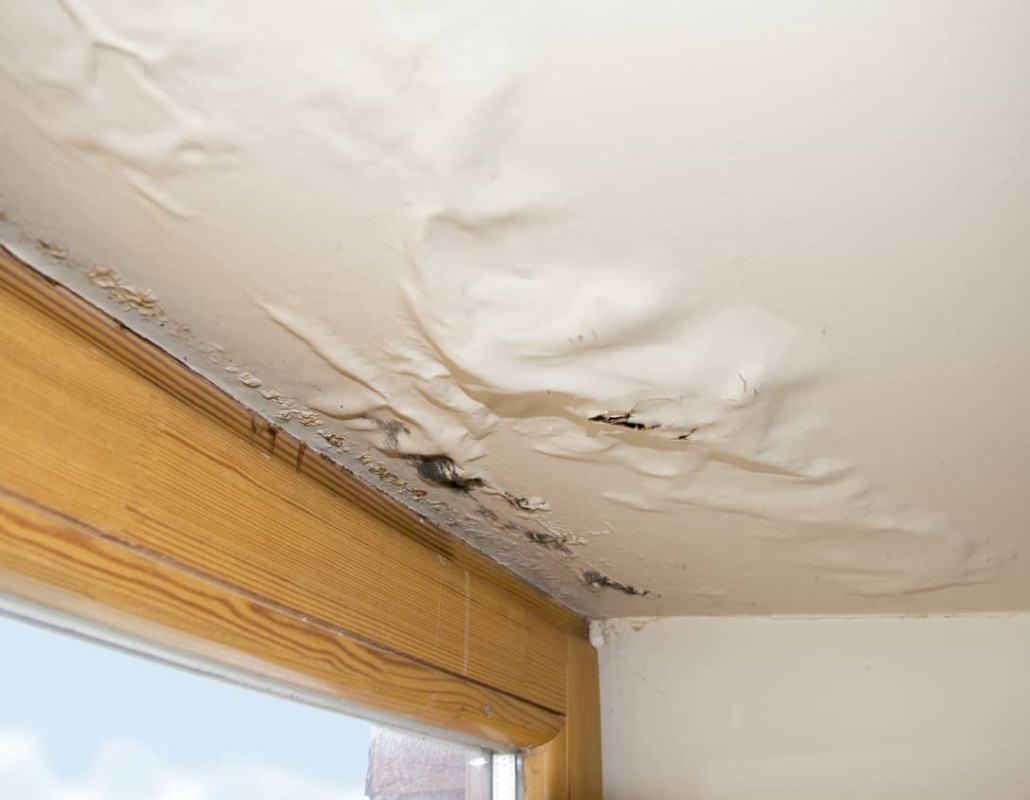 How Does It Damage
The moment that water gets into your home a variety of things could occur. First, you are likely going to notice structural damage to your walls, floors, ceiling, and windows or doors, depending on the movement of water. If the water is not immediately noticed, you will have excess moisture and are likely going to develop mold growth.
With that being said, not only have you gone from having to replace any water-damaged structures, but now you will need a mold remediation team. Additionally, the water that intrudes into the home could end up causing damage to appliances and other expensive equipment that you might have in your home.
Make A Water Intrusion Plan
Before you even get into a scenario where you need a professional water damage repair company, make a water intrusion plan. Make a note of how often it rains in your area, and where the water runoff is going to go. Having gutters installed and regularly maintained is a great way to ensure water stays away from the home. Additionally, have a look at the slope of the yard, and what the city sewer situation is.
You never want to experience a backup of water and waste in your home. Also, check the structural integrity of the home itself. Ensure that it is holding up against any rains, even if it is an older home. Lastly, make sure that you are aware of the main water shutoff location. You might end up with a leaking pipe or plumbing leaks and need to shut down your water flow to prevent a larger amount of damage to the home.
Other Recommended Maintenance
Now that you know about water intrusion, here are a few other areas to take a look at for maintenance. One of those is the dryer. if you take a look at your laundry room and you see water on the floor, it could be from your dryer. The dryer can leak water if there is a ventilation issue or if it is the condenser dryer.
Another area to take a look at is water damage in the walls. Unfortunately, water can get into the home due to numerous reasons. However, there are signs you can look for such as wet or dark spots, cracking, bubbling, flaking, the smell of mold, musty, or dampness.
Lastly, finding a water leak inside the wall is difficult. However, calling on a home inspection company that uses a thermal imaging camera and moisture meter is essential. They can find a leak inside the walls that are not visible to the human eye.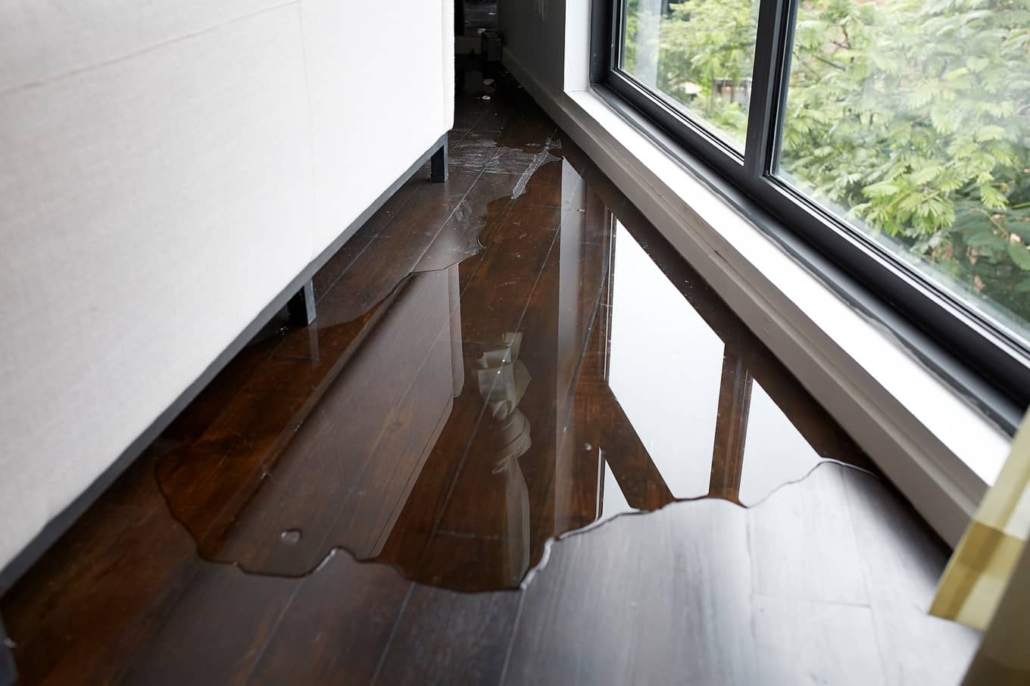 When Do I Call A Professional
Whether water intrusion occurs before, during, or after the construction of your home, you will need to reach out to a professional water damage company. They can come out and assess the damage that water intrusion has caused you. If this occurs during construction, you will likely get the builder to make the necessary repairs.
Additionally, if you aren't sure where to start, reach out to your local home inspection team. They will likely conduct a home inspection before, during, and after your home is built. Also, if you have purchased a home and have experience water intrusion they can recommend a reputable water damage repair company.
Conclusion
As a homeowner, when you come home from a long day at work, the last thing you want to see is water on the floor or a water-saturated ceiling. Any signs of water damage to your home are not a good scenario. If you aren't sure where the water intrusion may have occurred, go ahead and call your local home inspection team. Inside and Out Property Inspectors can conduct an infrared thermography inspection on your home in the Jacksonville and St. Augustine, FL areas.
https://insideandoutpropertyinspectors.com/wp-content/uploads/2022/09/water_damage_in_the_ceiling_25.jpeg
684
912
BJ Johnson
https://d39oyu4lp7snwz.cloudfront.net/wp-content/uploads/sites/54/2019/08/31171419/io-favicon-300x300.png
BJ Johnson
2022-09-23 13:23:40
2022-09-23 13:23:40
What Is Water Intrusion